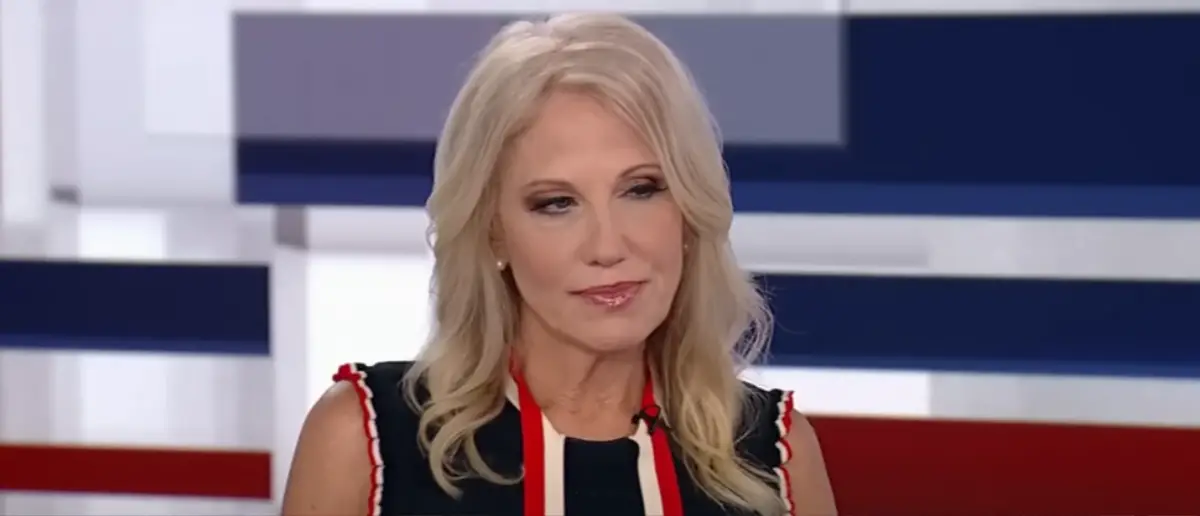 The Washington, D.C. Swamp thought Donald Trump was in their rear-view mirror. Especially now with the FBI and DOJ doing everything in their power to indict Trump.
But they thought wrong. Because a Trump ally just made one declaration that is causing total mayhem.
One of the former White House counselors to President Donald Trump, Kellyanne Conway, has consistently been loyal to Trump.
Though she disagreed with President Trump at times, she stayed true to the vision for America that Trump has had for America ever since he ran in 2016.
The latest example is what she had to say to Fox News in response to the latest of attacks on Republican Governor of Florida, Ron DeSantis.
The wildly popular Florida Governor has come under intense heat from major Democrats and Leftist activists lately, largely because he's continuing to see extremely strong approval ratings in the major swing state of Florida ahead of his re-election bid this November.
Kellyanne Conway made it a point to defend him on Fox News and set the record straight.
Conway stated the truth that the Democrats and Leftist activists "think they're better than you."
As Fox News reports:
"And Joe Biden goes out there and he says, 'Ultra-MAGA' and people start making hats and t shirts and having Ultra-MAGA boat parades are probably next. He doesn't realize 'Make America Great Again' is what MAGA stands for," she said.

"And boy, did people really miss that. People are saying life was so much better not that long ago."

"They think they're better than you. It's very simple," Conway said of Democrats who speak that way, with host Sean Hannity pointing out former Georgia State Rep. Stacey Abrams, D-Fulton, recently declaring the state she of which wants to be governor is also "the worst" to live in.
Kellyanne Conway is spot on with her observations.
The Democrats have, for years, hated conservatives. But it truly got out of hand when an anti-establishment outsider like Donald Trump won the Presidency.
Now, the Left's blatant hatred for conservatives and Trump voters has been laid bare.
Ron DeSantis's opponent, Charlie Crist, telling DeSantis voters that he doesn't want their vote is simply disrespectful and downright hateful.
But it's not surprising anymore.
This is how the modern Left operates. There's no disagreeing with their mainline wokeism and "progressive" ideologies.
That includes abortion-on-demand, giving 12-year-olds sex change surgeries, banning captialistic industry in favor of "going green," which is really just Leftist elitism that bankrupts nations, and banning guns.
Kellyanne Conway is right. The Democrats do hate Americans who believe in traditional American values.
And all voters in this upcoming election and in 2024 should keep that in mind as they go to the ballot box.
Stay tuned to the DC Daily Journal.