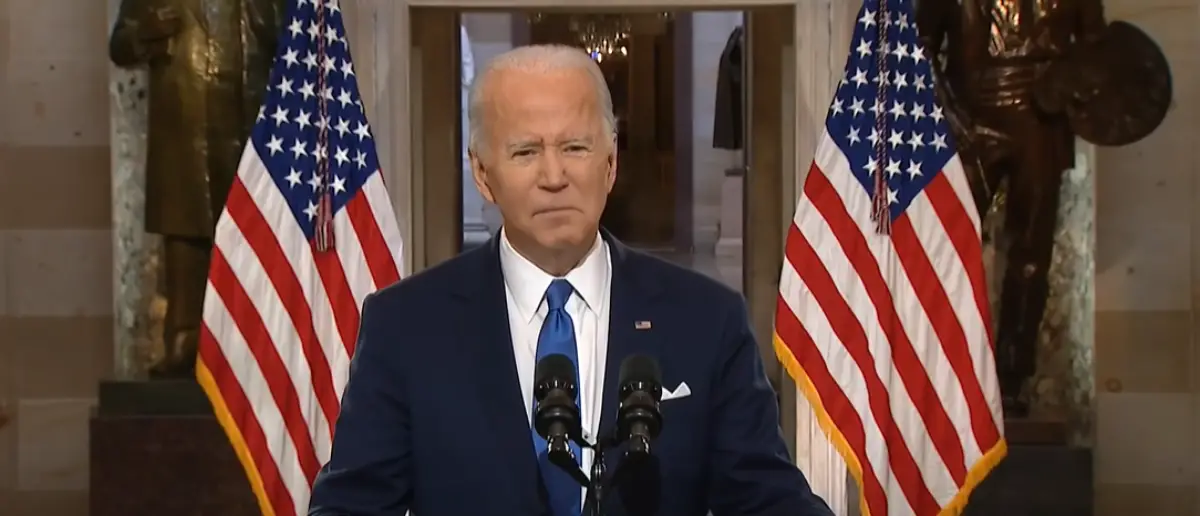 The Biden administration has run from their failures for too long. Now they're finally owning up.
And all hell broke loose after Joe Biden declassified these bombshell documents.
Joe Biden's presidency has been a catastrophic failure by nearly every measure.
The border is effectively a war zone as an invasion of illegals pour over the border.
Inflation remains high and banks are collapsing around us.
And the government is still trying to push scare tactics and restrictions with COVID.
But recent developments about the origins of COVID from the Wuhan Institute of Virology have raised many questions.
Biden knows there's no escaping the scrutiny on this, that's why he's trying to get out ahead of it.
President Joe Biden stated this week that he will declassify information about the origins of the COVID-19 pandemic, just days after House unanimously passed legislation requiring it.
Biden signed Sen. Josh Hawley's (R-MO) "COVID-19 Origin Act of 2023" into law on Monday, saying that he shares "Congress's goal of releasing as much information as possible about the origin of Coronavirus Disease 2019 (COVID–19)."
"We need to get to the bottom of COVID-19's origins to help ensure we can better prevent future pandemics," Biden said. 
"My Administration will continue to review all classified information relating to COVID–19's origins, including potential links to the Wuhan Institute of Virology."
But, Biden warned that he may redact elements of the material in order to safeguard US national security.
"In implementing this legislation, my Administration will declassify and share as much of that information as possible, consistent with my constitutional authority to protect against the disclosure of information that would harm national security," Biden said.
Of course, we've seen this tactic before, where the government says they've released documents when in reality they're illegible from the amount of black ink redacting key points.
That didn't stop Republicans from celebrating the decision.
"Today President Biden finally signed my bill to declassify what the government knows about Covid origins," Hawley responded on Twitter.
"Let the people see for themselves!" he added. "Huge victory for transparency. Now time for accountability."
Huge victory for transparency. Now time for accountability

— Josh Hawley (@HawleyMO) March 20, 2023
Stay tuned to DC Daily Journal.