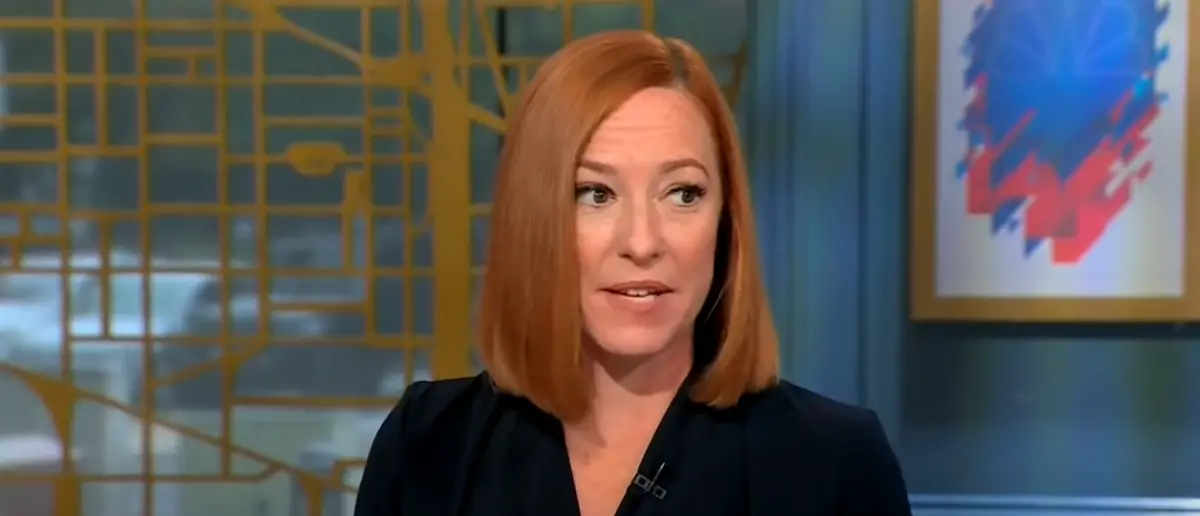 The Biden White House keeps unraveling right before our very eyes. They have no idea what they are doing.
That's why all hell broke loose when a White House employee went on MSNBC to spill the beans.
For all of about six months after the Democrats took control of Washington, D.C. after Biden took the White House, they enjoyed fairly high approval ratings.
But that was all but certain to come down after Biden's voters found out that he wasn't all that he was chalked up to be.
Skyrocketing gas prices, a botched Afghanistan pullout, record inflation, continued supply chain issues, and the worst southern border crisis ever have all caused Biden's approval ratings to turn into a dumpster fire.
Even the Fake News Media is having a hard time covering for him as they hilariously try to proclaim that Biden is somehow "winning" ahead of the midterms now that his approval rating is back above 40%.
One former White House employee has had enough of the games, however.
Former White House Press Secretary Jen Psaki recently took to MSNBC on Chuck Todd's "Meet the Press" to set the record straight about the situation the Democrats are in ahead of the midterms.
She said, point blank, "If [the midterms] are a referendum on the president, Democrats will lose."
Watch the exchange below:
WATCH: If the election is about which side is the most extreme, Democrats will win, @jrpsaki says. If it's a referendum on the president, they'll lose, she says.

"Yes the economy is hanging over everything, but you do have to look at state-by-state factors." pic.twitter.com/wC9hj3MX5T

— Meet the Press (@MeetThePress) September 25, 2022
Oddly, she claims that if the election is about which Party is more extreme, that Democrats will win this November.
That's a bizarre claim to make considering that the Democrat Party has the most extreme positions of any major Party in U.S. history.
From abortion-on-demand through all nine months of a pregnancy to open borders, the modern Democrat Party is indistinguishable from the Democrat Party of just 10 or so years ago.
So we beg to differ that somehow the Democrat Party is more reasonable than the Republican Party today.
She is right, however, that Biden's track record thus far is a sore point for Democrats this election cycle.
Democrats running for office all over the country have said that they intend to distance themselves from the President's utter failure so they stand a chance of winning their race.
In fact, Beto O'Rourke – the Democrat running for Governor in Texas – recently blamed President Biden for Hispanic voters in Texas shifting over to the Republican Party away from the Democrats.
He's even tried to cozy up to the idea of actually doing something to secure the border, something that the White House denies is an issue.
While Jen Psaki isn't quite believable when she says Democrats are more reasonable than Republicans today, she is spot on about Joe Biden's awful track record.
Half right – that's pretty good for a Democrat.
Stay tuned to the DC Daily Journal.