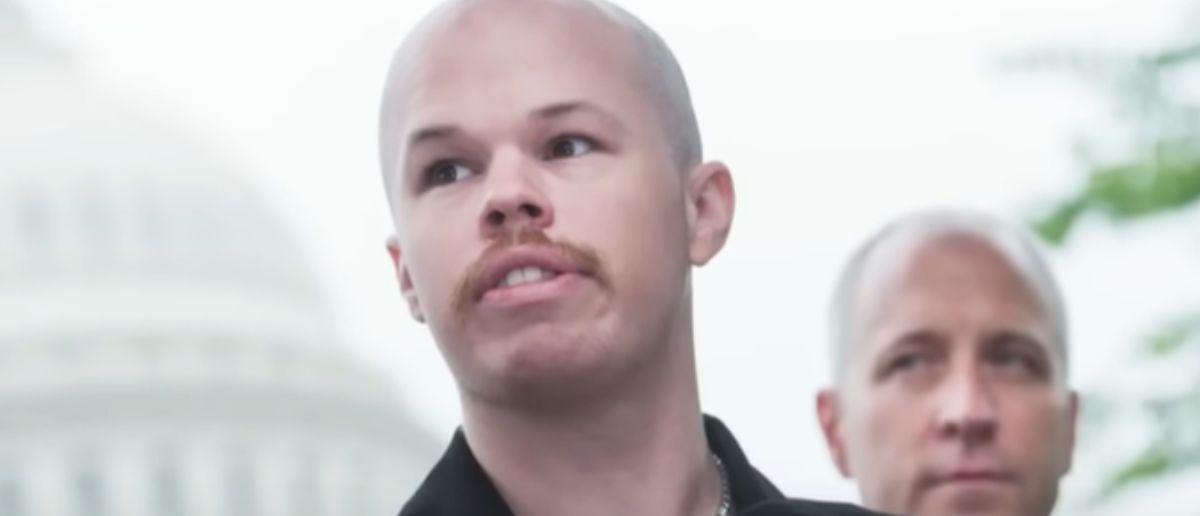 The Biden administration is being tainted by crime. The American people can now see Joe Biden for who he really is.
Because this Biden official's felony has had alarming details that have surfaced.
The former Biden administration employee Sam Brinton is no doubt one of the most disgraceful individuals we've seen come across Washington, D.C. politics lately.
Brinton, a self-proclaimed "transgender," was the Deputy Assistant Secretary for the Office of Nuclear Energy, working on nuclear waste specifically.
But Brinton's time in that position would be short-lived because everyone quickly found out how much of a maniac Brinton truly is.
Sam Brinton was put on leave in November of 2022 after being hit with a charge of theft for stealing luggage from an airport while on a trip.
The Department of Energy also learned of a second incident of theft on the part of Brinton and then officially fired the thieving Biden official on December 12, 2022.
If you thought that was the last we'd hear about Brinton, you'd be wrong. New details of Brinton's crime have come to the surface showing just how insane it truly is.
New reports from the Functional Government Initiative (FGI) shared with the media indicate that Brinton was actually on a trip for the Department of Energy when the Biden official intentionally stole luggage at the Harry Reid International Airport in Nevada.
Peter McGinnis, a spokesperson for the FGI, put the Biden administration on blast for putting someone in charge at a senior level who would commit such a dumb crime like stealing luggage while being paid by the taxpayers.
"It's outrageous that tax dollars transported Brinton to and from the scene of a crime, putting the American public unwittingly at the wheel of the getaway car," Peter McGinnis said to Fox News.
"The federal government needs a more stringent vetting process for senior-level positions. Senior officials committing petty crime while on the clock is a clear indication that something is dysfunctional in the personnel procedures," McGinnis continued.
The trip that Brinton took was just four days and cost $1,951.50 to fly round from Washington, D.C. to Las Vegas and then stay at a Hilton hotel while in Las Vegas in July of 2022.
It was during this trip that Brinton stole luggage that was worth nearly $4,000.
What was the consequence for Brinton's stealing the valuable luggage from an innocent flyer that day?
Well, not much. All Brinton had to do was pay back the $3,670 that he stole from the individual as restitution.
The grand larceny charge also only brought a suspended jail term of 180 days.
Since this incident, the Biden administration has been awfully quiet about the time Sam Brinton spent at the Department of Energy as a senior employee.
The Democrats don't want to criticize someone like Brinton who identifies as transgender but they also don't want to give conservatives and Republicans ammo by putting Brinton on blast for the felonious crimes.
Simply put, this is a prime example of how disgraceful the Biden administration has become.
Stay tuned to the DC Daily Journal.