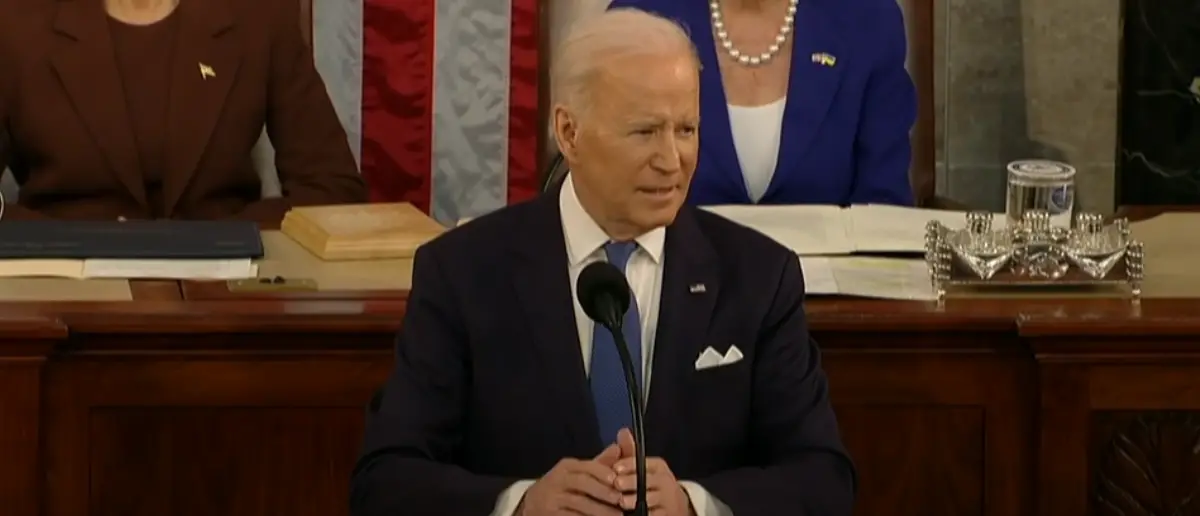 The White House has been hit with scandal and investigations for weeks now. But this puts all of it in perspective.
Because the Biden admin was rocked by this sobering test result.
Joe Biden's political stardom is on the wane, and everyone knows it.
It's why Democrats like California Governor Gavin Newsom (D) are circling him waiting for their chance to strike.
But beyond the establishment Democrats who push the party line, there is one man who has already thrown his hat in the ring that could prove a stumbling block to Biden.
Presidential candidate Robert F. Kennedy Jr. is becoming a popular among Democratic voters, with recent polls showing that 35% believe he will defeat President Joe Biden in the primary election and become the party's presidential contender in 2024.
A Rassmussen poll of 1,046 likely US voters, done between June 20 and June 22, found that 49 percent of respondents had a positive view of RFK Jr. and 14 percent had a very positive view of him.
38 percent of survey respondents thought Kennedy was unfavorable, while 18 percent said he was extremely negative.
According to the report, 14% of respondents said they were unsure.
The question asked by Rassmussen that voters responded to was: "Do you have a very favorable, somewhat favorable, somewhat unfavorable or very unfavorable impression of Robert F. Kennedy Jr.?"
The survey also asked, "How likely is it that Robert F. Kennedy Jr. will end up being the Democratic presidential nominee in 2024?" 
Thirty-one percent of respondents said it's likely Kennedy will be the party's nominee, while nine percent said it's very likely.
57 percent believe a Kennedy nomination is doubtful, while 28 percent believe it is extremely unlikely.
The report also found that 11 percent of respondents were unsure.
According to an Economist and YouGov poll issued earlier this month, Robert F. Kennedy Jr., the nephew of President John F. Kennedy and the son of the deceased attorney general, recently placed top in favorability among both his fellow Democrat and Republican challengers.
However, Rassmussen reports that his favorability rating among voters has fallen slightly since May.
The problem for Joe Biden isn't even that Kennedy is fairing well.
It's the fact that Americans and, specifically, Democrats are entertaining the idea of replacing him.
As the incumbent president, his party usually would back him up completely and fight for his re-election.
But that just goes to show how badly Democrats view their position.
Stay tuned to the DC Daily Journal.