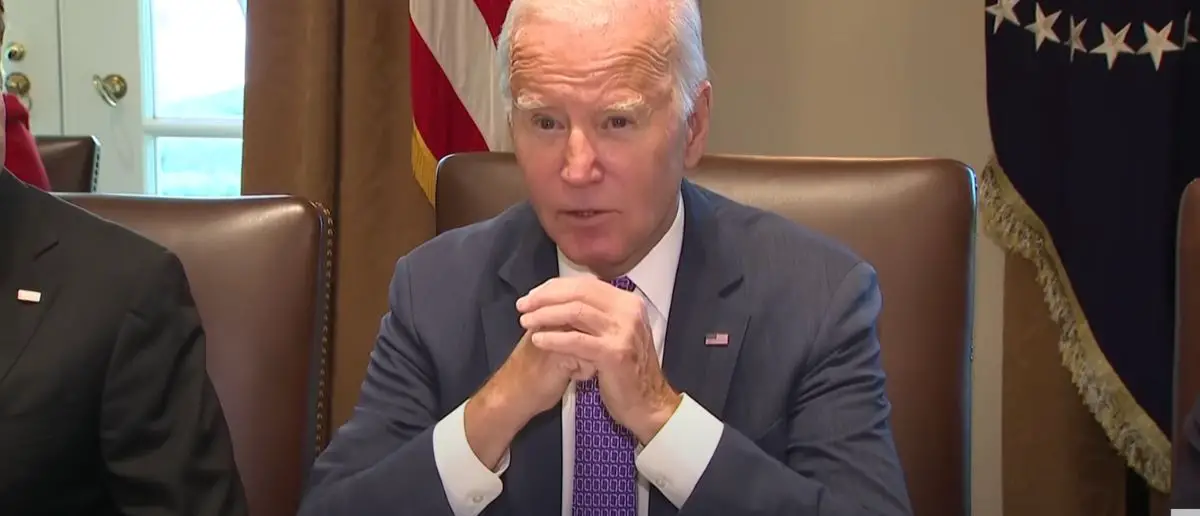 President Biden has no respect for the legislative process. Instead, he's writing laws from his desk.
And Biden criminalized millions of Americans with the stroke of a pen.
The Biden administration has suggested a workplace harassment policy that includes "misgendering" employees within the legal definition of sex-based harassment.
The Equal Employment Opportunity Commission (EEOC), the federal agency in charge of enforcing workplace discrimination laws in the United States, is attempting to expand current legal definitions of sex-based harassment to include "reproductive decisions…about contraception and abortion," as well as "sexual orientation and gender identity."
The guideline lists offenses ranging from failing to use "preferred pronouns" to using an employee's original name instead of his or her "preferred name."
Employees may also sue companies who refuse to allow men who identify as women into women's places, such as restrooms.
The EEOC will take public comments on the proposal for 30 days after it is published.
The new recommendations, unlike a "rule," would not be "legally binding."
Instead, the EEOC designated them as "sub-regulatory," which means they are meant to "communicate the Commission's position on important legal issues."
The EEOC's argument that the rule is legally non-threatening, according to CatholicVote Director of Government Affairs Tom McClusky, is false.
"Saying the rule would represent a 'legal position' but not be 'legally binding' is sending a clear message to employers with Judeo-Christian values – you are on notice," McClusky said.
Employers that have religious objections to using wrong pronouns in the workplace will face legal action under the rules.
Furthermore, McClusky emphasized that if the laws governing sex-based harassment prosecutions were extended to embrace abuse of pronouns or "dead-naming," religious accommodation protections for employers under Title VII of the Civil Rights Act would be ruled null and void.
"Harassment" is defined in employment law as "offensive, unwelcome conduct based on a victim's protected characteristic, that is so severe or pervasive that it affects the terms and conditions of the victim's employment," according to the Legal Information Institute at Cornell University.
The EEOC document offers a hypothetical case in which an employee might sue an employer for harassment under the new guidelines. "Jennifer" is presented as a male "who identifies as female."
Jennifer's supervisors, employees, and customers misgender her on a frequent and intentional basis. Allison, one of Jennifer's superiors, routinely uses Jennifer's prior male name, male pronouns, and "dude" while referring to Jennifer, despite Jennifer's request that Allison use her right name and pronouns; other managers also refer to Jennifer as "he."
Jennifer claims harassment in this lawsuit "based on her gender identity."
The new rule maintains the Biden administration's habit of establishing laws through the EEOC that put American employers who oppose abortion, trans ideology, and other sex-related objectives in jeopardy.
Under the Pregnant Workers Fairness Act (PWFA), the EEOC released a regulation in early August establishing a countrywide duty for businesses to accommodate workers' abortions.
The terrifying rule will be open for public discussion until November 27, 2023. The EEOC is specifically looking for feedback on whether it should include more specific "religious organization provisions" in its guidelines.
Stay tuned to the DC Daily Journal.