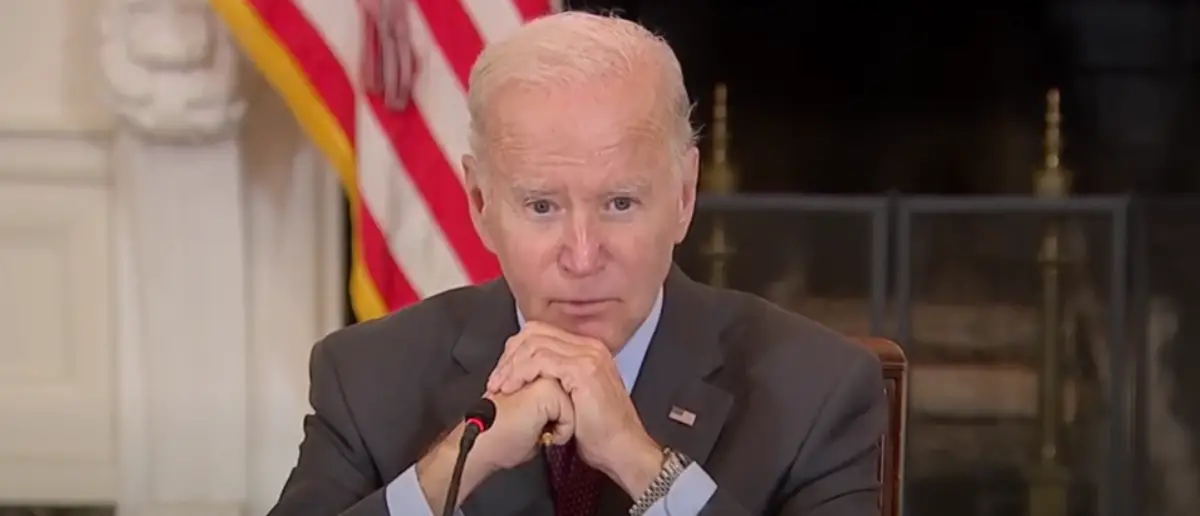 Joe Biden has shown that he is constantly physically deteriorating. He can barely craft a sentence let alone lead this great country.
And Biden just made this shocking announcement about his future for 2024.
Joe Biden has lost his mind. Even Democrats are scrambling for excuses for his nonsensical statements and random ramblings.
To the average American, Biden has proven himself to be a senile old man who has no grasp on the wants and needs of the people.
Thanks to his policies, Americans have suffered more than they have since the 2008 housing crisis.
Rampant inflation, supply chain crises, and everything from government funding of infanticide to mutilation of children via "trans-affirming surgeries" has proven the Biden agenda is a disaster.
But that didn't stop Biden from announcing that he would run again in 2024.
In a private conversation with the infamous race-baiter Al Sharpton, Biden made clear that he will seek a second term.
In an early September meeting with leaders from the nation's top civil rights organizations, Biden left no room for doubt.
As NBC reported:
"I'm going to do it again," Biden said as he posed for a photograph in the Roosevelt Room with Sharpton, who is also an MSNBC host, according to an official of Sharpton's National Action Network who recounted Sharpton's description. "I'm going."
The network noted that Sharpton was one of the first ones to know when Biden decided to throw his hat in the ring in 2020.
As NBC detailed:
During a group conversation, Sharpton reminded Biden that the two had sat down in January 2019 on the sidelines of an event commemorating Martin Luther King Jr.'s birthday. At the time, Biden had not yet declared his candidacy and was seeking Sharpton's endorsement — or at least a pledge of neutrality — in a field that would include now-Vice President Kamala Harris and Sen. Cory Booker, D-N.J., both of whom are Black.

Then, Biden solicited Sharpton's advice on running in 2020, avoiding a definitive declaration that he would contend. But, as Sharpton recounted for the group at the White House, that conversation nearly four years ago convinced him he was among the first to know that Biden would ultimately run.
Unfortunately for Biden, the top brass of his party and Democrat voters wish they had anyone but him.
When asked whether they would support a Biden ticket in 2024, top Democrats have shifted focus from the question to more immediate efforts like the midterms.
On top of that, a poll released just this Monday showed that only 39% of voters approve of his job performance.
And Biden has lost 23 points of approval with Black Americans, with only 64 percent approving of his job compared to 87 percent when he assumed office.
But as much as the Democrats want to get rid of Joe, it looks like he's in it for the long haul.
Stay tuned to DC Daily Journal.