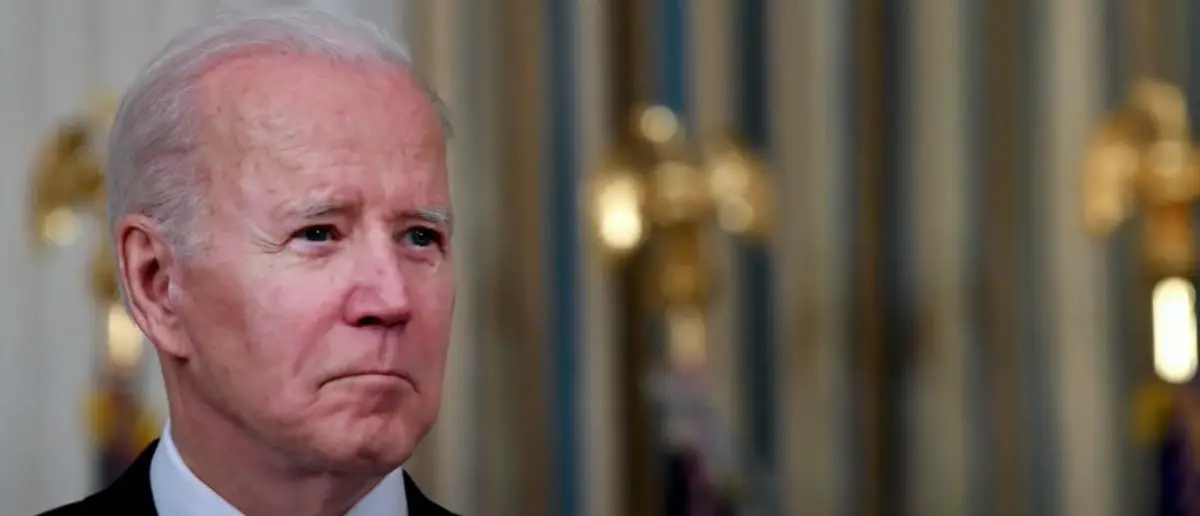 2023 has been all bad news for Joe Biden so far. But the bad news is only getting worse for him.
Because Joe Biden was handed a resignation letter and caused complete chaos to ensue.
Ask any American what Joe Biden's number one failure has been and you'll get a variety of answers.
Some say it was the Afghanistan withdrawal, and others say it's the rampant inflation.
But the polls show that most everyone agrees that the Biden economy has been his weakest point so far in his tenure in the White House.
Even Democrats polled say that they are struggling financially more now than they were during Donald Trump's four years in office.
Some Democrats in Congress have been forced to acknowledge how bad the inflation and overall economy has been during Joe Biden's presidency.
Alexandria Ocasio-Cortez (D-NY), who isn't exactly known as being a good economist to say the least, even went on record contradicting the Biden admin's policy of raising rates to "stabilize inflation" is downright dumb.
About inflation: the price increases we're seeing are due to supply chain issues worsened by COVID. They are not permanent.

We need to understand this. If we panic & raise interest rates, rather than strengthening infrastructure to help the supply chain, unemployment will go up. pic.twitter.com/fxOtFeTyIC

— Rep. Alexandria Ocasio-Cortez (@RepAOC) July 20, 2021
It seems as though Biden is going to have to start all over with drafting a new economic strategy soon anyway.
According to reports, one of Joe Biden's top economic advisors has resigned from his position in the White House administration.
Townhall reports:
President Joe Biden announced Thursday morning his top economic advisor, Brian Deese, is leaving his position at the White House. Deese served as Biden's National Economic Council Director since taking office in January 2021.
Deese said in a statement on Twitter that it was a "privilege to serve" the President of the United States.
Unfortunately for Americans, Brian Deese's legacy of economic advisory to the President isn't a good one.
Joe Biden and the Democrats have been on a spending spree unlike anything we've ever seen in American history and many economic indicators are objectively worse than when he inherited the Oval Office.
Inflation is still between 5-15% depending on the good, housing costs are through the roof with rent reaching eye-watering levels and mortgage rates blocking out medium and low income families from buying homes, and the national debt is climbing faster than ever.
The simple truth is that Biden's economy has hurt a ton of Americans and there's no way around it.
The only way to get the national economy back on track is for Congress to stop spending money like there's no tomorrow while the Federal Reserve prints money like candy and to cut nonsensical federal regulations that ultimately hurt the economy.
The more interference we see from the federal government, the worse the economy gets.
It's almost like there's a pattern, right?
Stay tuned to DC Daily Journal.