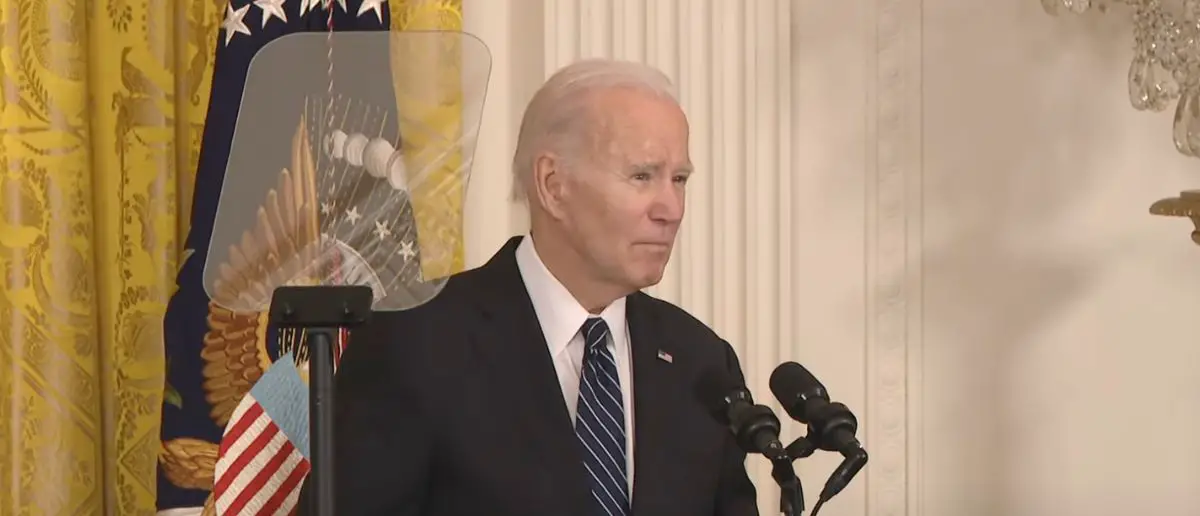 Joe Biden's presidency was hanging by a thread. Now the thread finally snapped.
And Biden was just blindsided by the worst news of his life.
Biden has his hands full with failing policies and a failing defense against accusations of corruption.
One thing he has let completely fall of his radar is trying to better the average American's life.
Thanks to Joe Biden, illegal immigration is at record levels as is inflation.
And instead of cutting back spending and enforcing our laws, the Biden administration has spent over $100 billion on funding the war in Ukraine.
Regardless of where you stand on that subject, you can't deny that $100 billion is way more useful here than in Ukraine.
Biden's complete incompetency is the main reason that a record number of Americans do not have confidence in Washington.
A new survey shows that over the last 15 years, Americans' faith in their leaders has dropped to the lowest level among the big Western powers.
According to a Gallup poll issued on Monday, only 31% of US respondents have confidence in their national government, while 69% do not.
The poll indicated that Germans (61%) had the highest level of trust in their national government, followed by Canadians (51%), French (46%), Japanese (43%), Italians (41%), and British (33%).
Since 2006, when Gallup first evaluated the statistic, trust in the American and British governments has fallen precipitously.
Back then, the United States led the G7, with 56% of Americans expressing trust in Washington. The United Kingdom (49%) had the highest level of confidence, followed by Canada (44%), Japan (35%), Germany and France (32% each), and Italy (24%).
Both the United States and the United Kingdom have seen political upheaval in recent years.
Britain has endured economic turmoil as a result of the 2016 referendum vote to exit the European Union, while the United States has been embroiled in deep and bitter domestic divides over a variety of social and cultural problems.
The findings of Monday's Gallup poll are consistent with earlier findings from the firm last week, which revealed a drop in national pride.
The annual poll found that only 39% of adults are "extremely proud" to be Americans. This is a slight increase from last year's record low of 38%.
According to the poll, only 29% of Americans are "very proud" to be Americans, while 22% are "moderately proud," 7% are "only a little," proud, and 4% aren't proud at all.
National pride, defined as Americans who were "extremely" or "very" glad to be so, hovered between 87% and 91% in the aftermath of the 9/11 terrorist attacks between 2001 and 2004, but has dropped precipitously in the two decades thereafter.
Stay tuned to the DC Daily Journal.