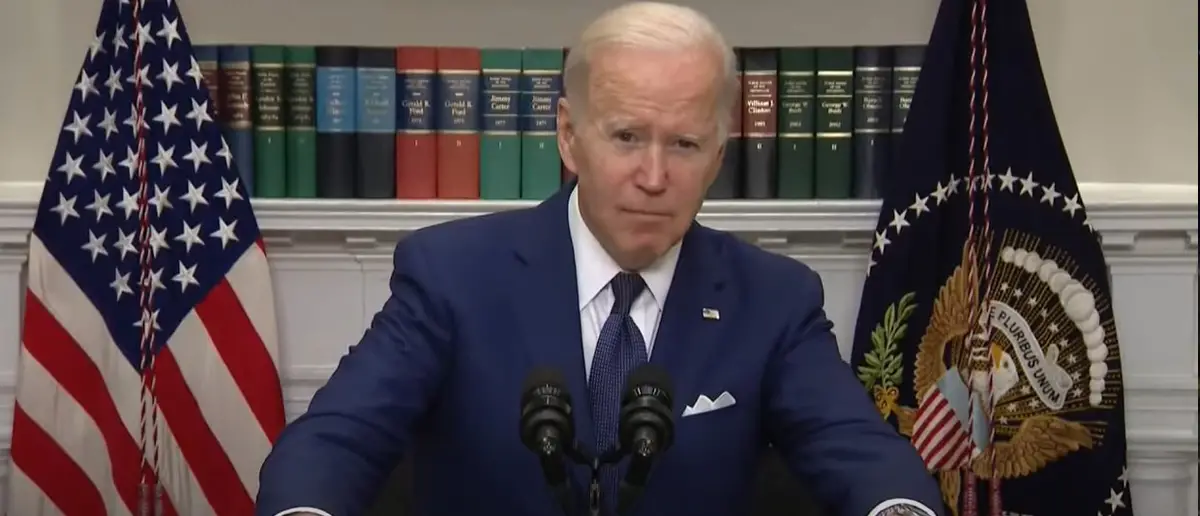 With his approval rating in the dumpster, you would think Biden would be a little more careful with his policies. It's hard to tell if he's reckless or just incompetent.
All we can know for sure is that his agenda has been a disaster for America. And Biden's burning down the country with his latest fiery faux-pas.
Joe Biden just keeps digging himself deeper and deeper.
It's no exaggeration to say he is the most incompetent President in modern history.
Biden has been plagued by dwindling confidence in his leadership, even from some of his closest allies.
Until now, most have played off questions about his disastrous Presidency, vaguely saying they "support" Biden.
But his latest move has some of his allies accusing him adding fuel to the dumpster fire of his Presidency.
President Biden recently announced a massive program to cancel a huge chunk of student debt.
The New York Post reports:
"Biden's program will forgive up to $10,000 in debt for individuals earning $125,000 or less annually, or $250,000 for married couples and households. Individuals who received Pell grants can have up to $20,000 in student debt forgiven. Additionally, the president extended the pause on student loan payments through the end of this year."
But that didn't sit well with Jason Furman, an old ally who chaired Barack Obama's Council of Economic Advisers.
He called out Biden for "Pouring roughly half trillion dollars of gasoline on the inflationary fire."
The White House fact sheet has sympathetic examples about a construction worker making $38K and a married nurse making $77,000 a year.

But then why design a policy that would provide up to $40,000 to a married couple making $249,000? Why include law and business school students? pic.twitter.com/463YMmCT9g

— Jason Furman (@jasonfurman) August 24, 2022
"Doing it while going well beyond one campaign promise ($10K of student loan relief) and breaking another (all proposals paid for) is even worse" Furman continued.
And he made the obvious point that someone is going to be left holding the bag at the end of the day saying, "everyone else will pay for this either in the form of higher inflation or in higher taxes or lower benefits in the future."
But it's obvious to anyone who's been paying attention that this isn't about helping the economy or average working Americans.
This is about shoring up the Left's poll numbers right before November elections.
But as inflation bites the budget of every American, his plan might just blow up in his face.