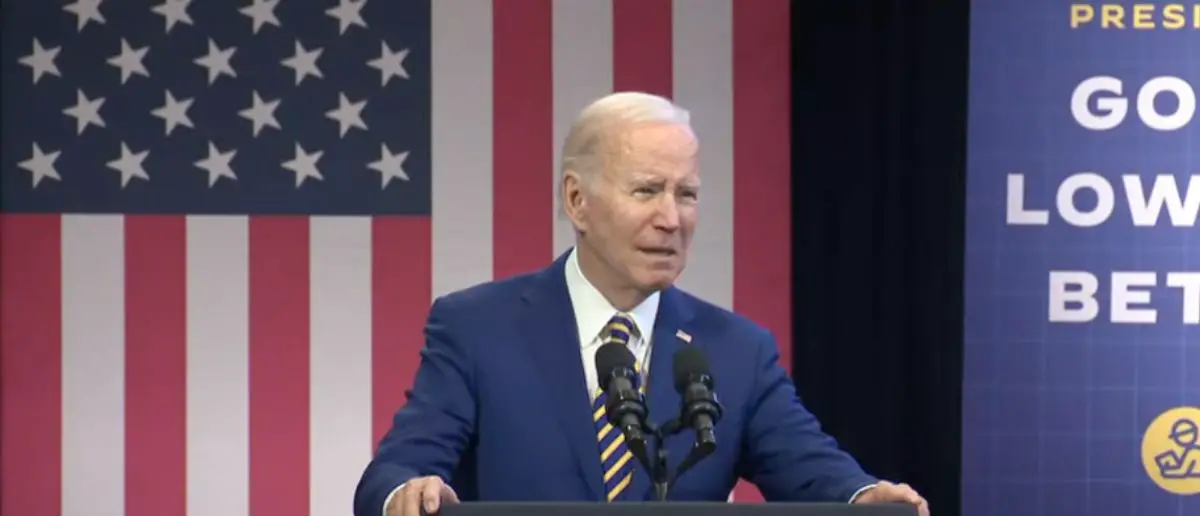 President Biden has weaponized the federal government. And he's using it anyway he pleases.
Now Biden's DOJ is set to arrest Joe's worst enemy.
Joe Biden's scandals are threatening to end his presidency before he's had a chance to run for a second term.
The only thing that is stopping him from being impeached and charged with a crime is the fact that whistleblowers haven't testified yet.
And Biden wants to keep it that way, by any means necessary.
According to recent court records, the Justice Department is pushing for Devon Archer to report to prison only days before the former Hunter Biden business partner's highly anticipated congressional appearance.
Federal prosecutors in Manhattan asked a judge on Saturday to establish a date for Archer, 58, to begin his one-year term in a fraud case unrelated to the first son's multiple scandals.
Archer's 2018 conviction on two felony charges for his role in a conspiracy to defraud a Native American tribe was upheld last Tuesday by the Second Circuit Court of Appeals.
Archer, who is scheduled to testify about Biden before the House Oversight Committee on Monday, had been contesting the conviction.
In light of the appeals court decision, the DOJ "respectfully requests that the defendant be ordered to surrender, at a date and time determined by the Court, to a facility designated by the Bureau of Prisons to commence his term of imprisonment," according to the letter to Judge Ronnie Abrams.
Despite suspicions that the DOJ letter was an intimidation technique, Archer's attorney, Matthew Schwartz, stated on Sunday that his client would still testify on Capitol Hill as planned.
"We are aware of speculation that the Department of Justice's weekend request to have Mr. Archer report to prison is an attempt by the Biden administration to intimidate him in advance of his meeting with the House Oversight Committee," Schwartz said in a statement, per Politico.
"In any case, Mr. Archer will do what he has planned to do all along, which is to show up on Monday and to honestly answer the questions that are put to him by the congressional investigators."
Archer's counsel is anticipated to file a formal response to the US counsel's Office's request by Wednesday.
He previously said it was "premature" to set a sentence date while Archer considers potential appeal options, which the government stated it "disagrees" with, according to the court filing.
Archer, Biden, and Christopher Heinz co-founded Rosemont Seneca Partners in 2009, which the first son utilized as a vehicle for many of his abroad business ventures.
Archer is likely to testify that during numerous meetings with overseas partners, Hunter Biden would dial in his father, then-Vice President Joe Biden, as The New York Post exclusively reported.
It might be a significant breakthrough in the GOP-led investigations of the Biden family, as it could link the president to his son's business dealings.
President Biden has previously said, "I have never spoken to my son about his overseas business dealings."
Stay tuned to the DC Daily Journal.