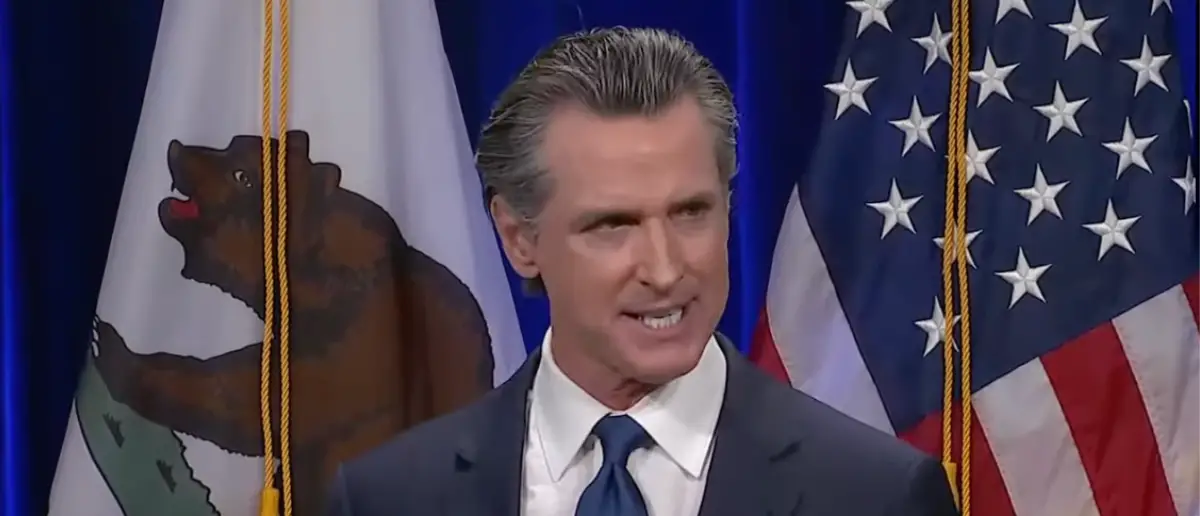 There's nothing California's Democrat Governor Gavin Newsom loves more than picking pointless political fights. He's constantly looking for the spotlight.
But he might need to be checked for brain damage after what he just announced this time.
Gavin Newsom just might be the most unlikeable Governor right now.
He's just an unlikeable dude, period.
His approval ratings have dropped off more than 10 percent in the last two years, and have flirted with the mid 40s.
That's what makes his latest announcement so confusing.
Newsom recently announced that he would be donating $100,000 to Charlie Crist, the Democrat nominee for Governor this fall, to "unseat" the wildly popular Republican Governor of Florida Ron DeSantis.
Time to make Ron DeSantis a one-term governor.

I'm pledging $100k right now to @CharlieCrist.

Who will join me in helping Charlie become the next Governor of Florida? https://t.co/YvpkkGKkOb

— Gavin Newsom (@GavinNewsom) August 25, 2022
We at the DC Daily Journal have absolutely no idea what's going on in Newsom's noggin.
There's absolutely no winning here for Newsom.
Ron DeSantis is likely to mop the floor with his opponent Charlie Crist in November, so he just wasted $100,000.
The wildly popular Ron DeSantis will likely roast Newsom at some point now that Newsom's put a target over his head.
And on top of all this, Newsom's socialist voters are left scratching their heads wondering why their Governor is more concerned about a state literally on the other side of the country.
I wonder if any homeless people in California could use $100k.

— regularguy (@abodaddy) August 25, 2022
So, let's wrap this up.
Newsom is $100,000 lighter.
DeSantis will turn Newsom in a joke and a half.
And Newsom has angered his socialist voting base.
Someone really might want to check Newsom for brain damage, because no sane person would try to pull anything this brainless.