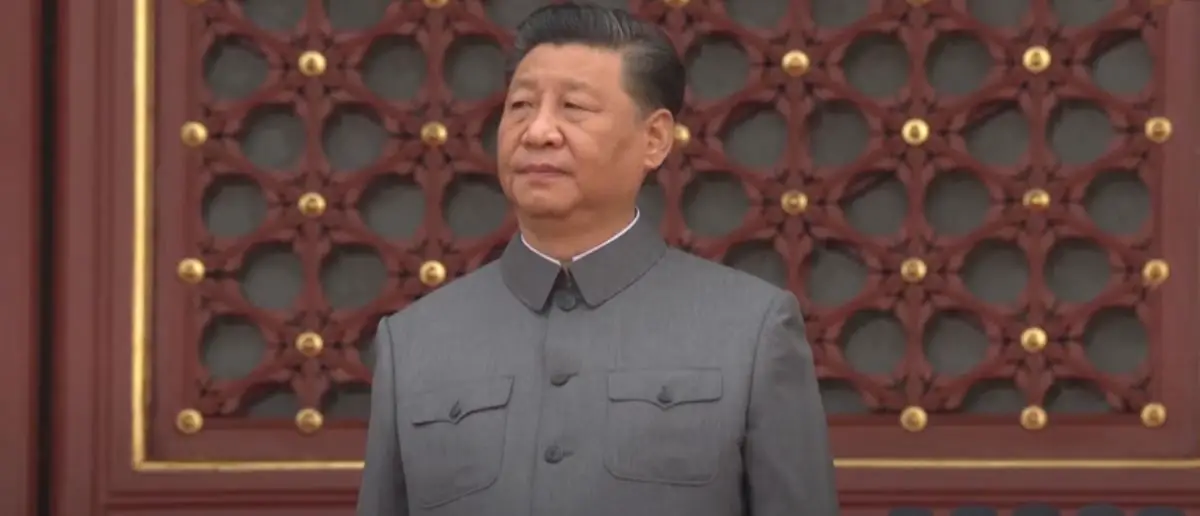 The Chinese Communist Party has been expanding its power for years. Now they're aiming their crosshairs.
And China just leveled a harrowing threat at Joe Biden that has all hell breaking loose.
Joe Biden fumbles every policy that he tries to take control of.
It doesn't matter if it's the border or negotiating raising the debt limit, his incompetency is undeniable.
But when it comes to foreign policy, especially with nations that have nuclear weapons in their arsenal, there isn't much room for error.
And Biden has proven he's way too far out of his element to lead our nation on the world stage effectively.
During a press conference at the recent Group of Seven summit in Japan, Mr. Biden was asked about the lack of communication between nations at a time when the Chinese military is engaging in provocative exercises in the Taiwan Strait.
"Well, No. 1, you're right, we should have an open hotline," Mr. Biden told reporters, noting that establishing such a hotline was something Chinese President Xi Jinping had agreed to do when the two met in November in Indonesia.
"And then this silly balloon that was carrying two freight cars' worth of spying equipment was flying over the United States, and it got shot down, and everything changed in terms of talking to one another," Mr. Biden said, referring to the Chinese surveillance balloon that crossed the U.S. in February.
"I think you're going to see that begin to thaw very shortly," the president said.
But the Chinese government has rejected President Biden's claim that a thaw in hostile US-China relations is imminent, with Beijing demanding an end to sanctions against Chinese officials and firms, according to a Foreign Ministry spokesman.
Avril Haines, the United States' Director of National Intelligence, recently testified before the Senate that China's communist-controlled military refuses to hold conversations with US military equivalents, particularly during events or crises.
According to Chinese officials, military interactions between Defense Secretary Lloyd Austin and Chinese Defense Minister Gen. Li Shangfu will be suspended until the US relaxes sanctions against Gen. Li.
"China always firmly opposes illegal unilateral sanctions and has made clear its stern position to the U.S. side," Chinese Foreign Ministry spokeswoman Mao Ning said.
"The U.S. side should immediately lift sanctions and take concrete actions to remove obstacles, create favorable atmosphere and conditions for dialogue and communication," she said.
Ms. Mao went on to say that ties will stay tense since the United States is "seeking to suppress China through all possible means."
Her remarks come after the G7 industrial nations group lambasted China in a joint leaders statement issued at the close of the weekend conference in Hiroshima, Japan.
The statement mentioned several difficulties, including Beijing's efforts to promote its communist non-market economy, which "distorts" the global economy.
The lack of military communications has heightened the possibility of violence arising from a military encounter between the US and Chinese troops at sea or in the air, and that should concern everyone.
Stay tuned to DC Daily Journal.