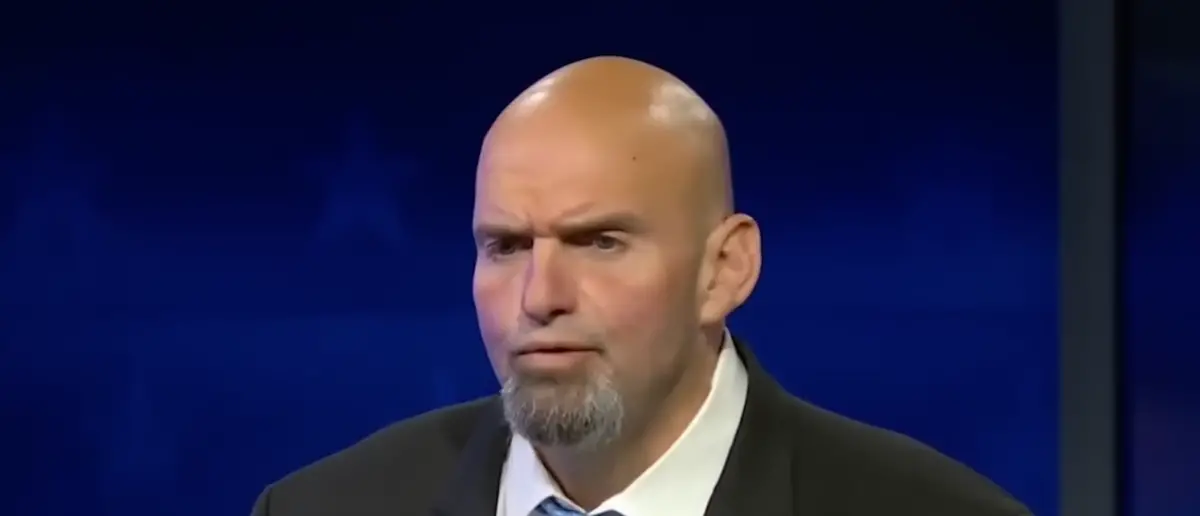 The Democrat Party is preparing for a bloodbath in the midterms. Some may be luckier than others.
And Chuck Schumer's career is over after this Democrat said one word on national TV.
The fate of the Democratic agenda is in the hands of a few battleground states.
With such razor-thin margins for the Democratic majority, leading liberals like Senate Majority Leader Chuck Schumer are worried the red wave could sweep them away with it.
As it stands, the Senate is divided evenly at 50-50 with Kamala Harris being the tie-breaking vote. Losing even one seat would be disastrous for Democrats.
Chuck Schumer knows if he wants to retain his Majority Leader status, Democrats need to bring their A-game.
But they're doing anything but that, and nowhere is that more evident than in Pennsylvania.
On Tuesday, Democrat candidate for Senate John Fetterman faced off against Republican Mehmet Oz in their first and only debate.
Fetterman, who suffered a stroke earlier this year, still remains mentally compromised from the medical condition. He has acknowledged that he struggles with "auditory processing issues," which is why he was given closed captioning to read the debate questions.
But immediately, Fetterman went off the rails, both saying hello and goodbye to the audience.
"Hi, goodnight everybody," the 53 year-old Fetterman declared. He went on to stammer rather shakily, "my doctor believes that I'm fit to be serving and that's what I believe is where I'm standing."
Fetterman opens the debate:

"Hi. Good night everybody." pic.twitter.com/mg0X3Iwf5D

— Greg Price (@greg_price11) October 26, 2022
One of the worst moments of the night came when the moderator pushed Fetterman on his record of supporting and opposing fracking.
In response to a quote of him from 2018 where he unequivocally opposed fracking, Fetterman struggled eek out a response, saying, "I do support fracking and —I don't, I don't, I support fracking and I stand and I do support fracking."
Fetterman is asked about previously saying he wanted to eliminate fracking:

"I support fracking and I don't I support fracking and I stand and I do support fracking." pic.twitter.com/JWE20t3kWi

— Greg Price (@greg_price11) October 26, 2022
Conservatives and liberals alike were quick to point out just how awful Fetterman's performance was.
"Just so we are all clear: that was Fetterman WITH weeks of prep and specialized computer assistance throughout," former White House adviser Stephen Miller tweeted. "So what you just saw is the very, very best Fetterman can do. Which is terrifying."
Charlotte Alter a reporter for TIME Magazine tweeted: "I spoke to Fetterman recently, and I expected him to be very bad tonight. But he was much much worse than I expected."
Even rabid leftist Joe Scarborough of MSNBC was appalled, saying, "John Fetterman's ability to communicate is seriously impaired. Pennsylvania voters will be talking about this obvious fact even if many in the media will not."
"This is painful to watch regardless of one's politics," Scarborough added.
With less than two weeks to go before the midterms, Fetterman's terrible performance could make or break the Democratic majority in the Senate.
Stay tuned to DC Daily Journal.