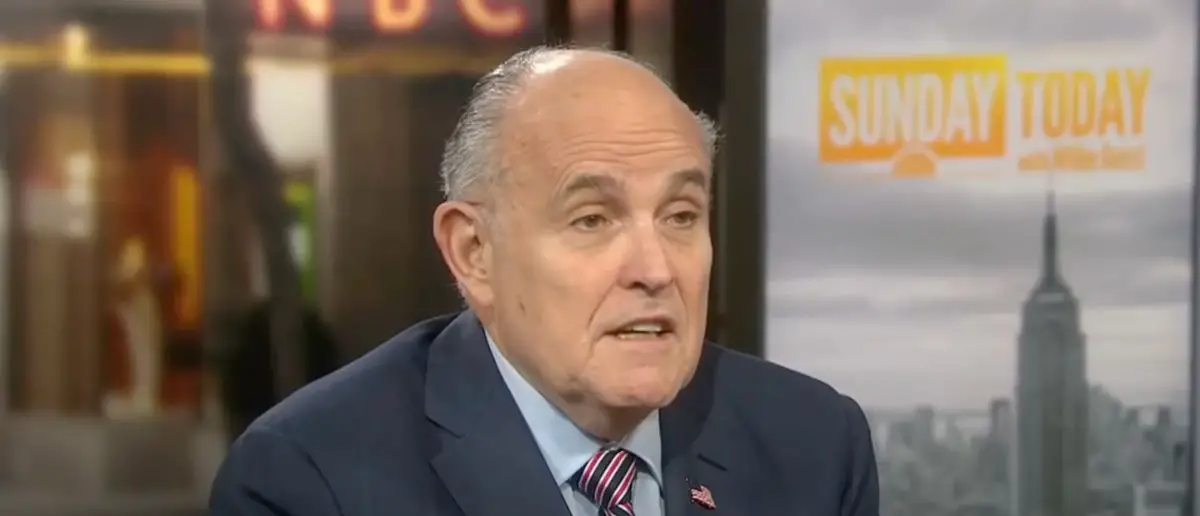 The media is always looking to come after Trump and his partners. But one man wasn't going to let that slide.
And that's why this close Trump associate shut down a hit job interview live on air.
The last thing Democrats want is another four years of a Trump presidency.
They know they are up against the wall with the 2024 election, but they would rather have anyone other than Trump as the nominee.
That's why they're going to such great lengths to ensure he and his friends are put on trial and sent to jail.
It's gone so far as to have absolutely insane allegations leveled against very high-profile political actors.
But not everybody is putting up with it.
Rudy Giuliani abruptly ended a question on Cassidy Hutchinson's claim that he touched her backstage at the 2021 "Stop the Steal" rally, calling it "crazy" and "totally absurd."
On Wednesday, Giuliani was being interviewed on Newsmax when presenter Eric Bolling attempted to question him about the unsettling allegation in the former Trump aide's book.
"Completely, absolutely false!" Giuliani, 79, said before Bolling could finish his question.
"Totally absurd. She claimed that I groped her in a tent on Jan. 6, where all the people went in that were very, very cold as a result of the president's speech … I'm going to grope somebody with 100 people?"
"First of all, I'm not going to grope somebody at all. And No. 2, in front of 100 people?"
"So I brought 10 people to the speech. They were with me at virtually every moment that I was there," he maintained.
"It's completely absurd."
According to the Guardian, which got an advance copy of Hutchinson's forthcoming book Enough, she portrayed Giuliani as a "wolf closing in on its prey" and claimed he slipped his hand "under my blazer, then my skirt."
"I feel his frozen fingers trail up my thigh," Hutchinson claimed in the book. "He tilts his chin up. The whites of his eyes look jaundiced. My eyes dart to [Trump adviser] John Eastman, who flashes a leering grin."
"I fight against the tension in my muscles and recoil from Rudy's grip. [F]illed with rage, I storm through the tent, on yet another quest for Mark [Meadows]."
When the alleged assault occurred, Hutchinson was 24 years old and working as an assistant to Meadows, Trump's then-chief of staff.
Giuliani added in his NewsMax rant that Hutchinson's groping allegation was "as crazy as a statement that the president jumped over the seat and took over the car."
He was alluding to Hutchinson's claim from the Capitol riot hearing last June, in which she claimed that then-President Donald Trump tried to grab the steering wheel of the presidential SUV from a Secret Service member in an attempt to rejoin his followers.
Hutchinson claimed Trump shouted at the Secret Service, "I'm the f–king president! Take me up to the Capitol now!"
Stay tuned to the DC Daily Journal.