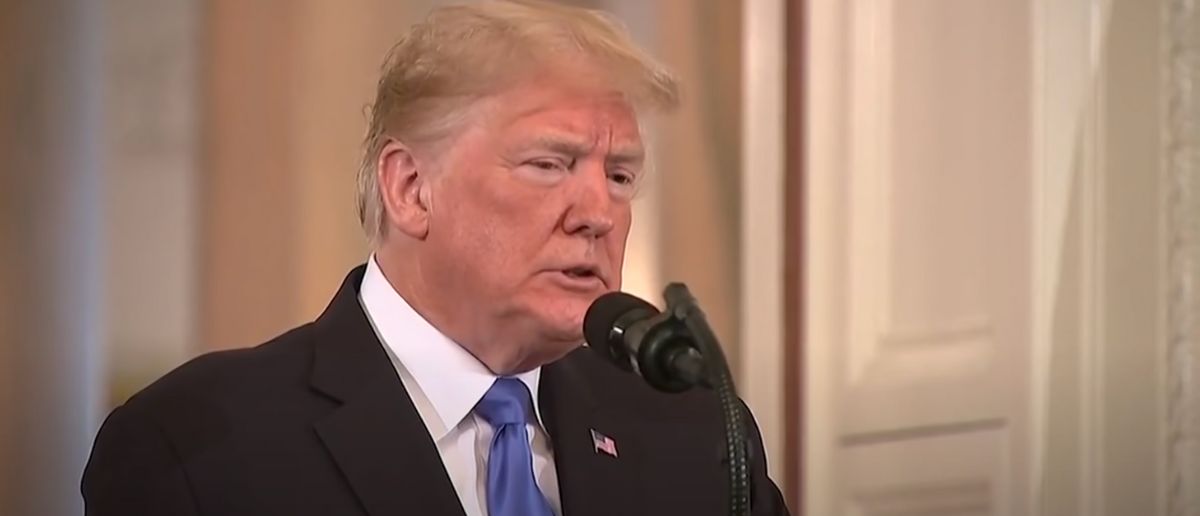 Everyone wants to know how the Trump indictments will play out. Well now we know.
Because the court judge has handed down an unexpected ruling on Trump's criminal case.
Former President Donald Trump was set to face trial in Georgia in just a few weeks in October after being charged by the Georgia DA office for allegedly trying to overturn the results of the 2020 election.
He's been handed a huge win that gives him some relief as he now won't be appearing in trial next month at all.
The court presiding over the Georgia election interference case has separated the case, meaning that on October 23, only the defendants Kenneth Chesebro and Sidney Powell will stand trial, and not the other 17 defendants, which include President Trump.
It was "a procedural and logistical inevitability," Judge Scott McAfee said of separating the case against the other 17 defendants, and he didn't rule out the prospect that "additional divisions" may be necessary in the future.
Each defendant who fails to waive their right to a speedy trial by October 23 would, according to the judge, be "immediately" brought into the trial. Trump has given up his right to a speedy trial.
Since numerous trials would put a "enormous strain" on the court, Fulton County District Attorney Fani Willis was pushing to have all 19 defendants in the case go to trial at the same time.
After Chesebro and Powell requested a quick trial last week, McAfee set their trial date for October 23. Concerns over fairness and excessive discovery led him to issue an order splitting the remaining cases.
With the current expedited track, "the Court's ability to safeguard each defendant's due process rights and preparation ensure adequate pretrial preparation weighs heavily, if not decisively, in favor of severance," he wrote in his judgment.
The judge also detailed various practical issues regarding a trial with 19 defendants, stating that the courthouse "simply contained no courtroom adequately large enough to hold all 19 defendants."
In a massive racketeering indictment, Trump and 18 others are accused of conspiring to change the results of the 2020 presidential election in the state of Georgia. All of them have pled not guilty.
Ex-president Donald Trump maintains that he did nothing wrong and that the inquiry against him is based on partisan motives.
Attorneys for Chesebro have defended his actions, saying that they were justified because Chesebro, in working for Trump, was "fulfilling his duty to his client as an attorney." Chesebro is accused in the DA's indictment of plotting to use so-called "alternate electors" to stop Joe Biden from receiving 270 electoral votes.
By allegedly inciting and assisting others to tamper with ballot markers and machinery within an elections office in Coffee County, Powell is charged of conspiring to commit electoral fraud.
At a hearing on Thursday, prosecutors assured McAfee that they would provide the identities of the 30 unindicted co-conspirators named in the indictment, as requested by Chesebro as part of his defense.
A protective order will prevent the names from being made public after they have been disclosed with defense.
Attorneys for Powell and Chesebro endorsed this in papers and court Thursday, and McAfee also indicated a willingness to provide defense attorneys with access to transcripts for the witnesses who testified to the special purpose grand jury utilized in the DA's original investigation.
The court judge said he'd have to think about it, but his "initial thought" was that "at a minimum, at least as to any witnesses the state plans to disclose, it's going to be granted in part."
The DC Daily Journal will keep you updated on any updates in the Trump indictment case in Georgia.