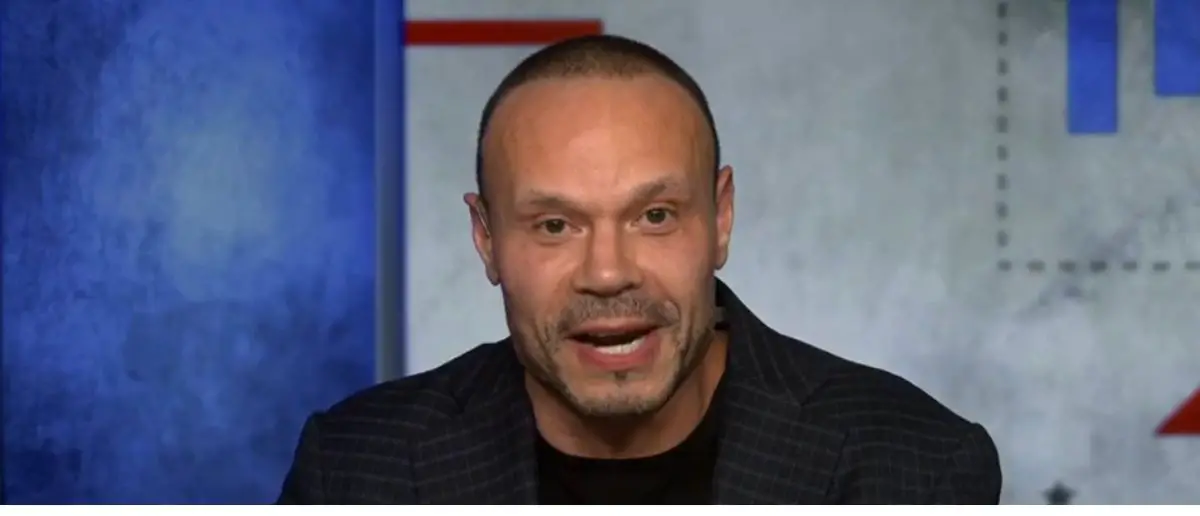 The former Fox News host Dan Bongino has cultivated a huge following. And he's got a message for Fox they can't ignore.
Because Dan Bongino completely eviscerated Fox News with just these three words.
During his time at Fox News, Dan Bongino pulled in millions upon millions of viewers for his show.
Conservatives all over the country wanted to tune in to her what he had to say because he has a unique perspective as he was a Secret Service agent from 1999 until 2011, and even served as a protective agent for Barack Obama.
But Bongino ended up leaving Fox News due to not being able to come to an agreement with the network on a number of issues.
He left and started his own show, and has been quite successful since.
Bongino says that Fox News' worst days are ahead of them though because of one mistake that they've just made.
As most everyone knows by now, Tucker Carlson was outright fired by Fox News for what's still unknown reasons.
There are rumors that suggest that the network is trying to rebrand in some way, while others say that there were personal issues between Carlson and the top ilk at Fox News, but viewers never got a straight answer from Fox.
Appearing on Megyn Kelly's Sirius XM show, Dan Bongino said that Fox News owes viewers an explanation for what happened.
"They really do need to provide some kind of an explanation," he said.
"It's just it's not going to work to keep it out there like that like this didn't happen, because I think a lot of people think this may be some kind of anti-Trump thing," Bongino continued.
Kelly added validity to the possibility that Fox News could be trying to cut any and all ties with Donald Trump and anti-establishment individuals.
And who else is more disruptive for the establishment in the media than Tucker Carlson?
"You're gone, Tucker's gone, you know there are a lot of questions over there now about what Fox is doing, because they also cut ties with people like Lara Trump," Megyn Kelly noted.
Bongino told Megyn Kelly that he thinks Tucker Carlson being fired was simply an "enormous catastrophic mistake" that the network likely won't recover from.
Interestingly, Bongino said that his leaving Fox News was very different from Tucker Carlson. He said to Kelly that the two parties just simply couldn't come to agreements after a year of negotiating.
"I was not targeted," Bongino said. "My show, they were dying to re-up. We negotiated for an entire year."
Lastly, Kelly said that she believes that Fox News best days are behind them as well because they aren't "the Fox News of 10 years ago."
It's certainly concerning to see Fox News go down this path because the media is already dominated by establishment talking heads and those who will cover for the establishment.
Tucker Carlson represented a tiny fraction of the major media outlet personalities that were willing to call it they see it.
But that seems all but gone at this point with no hope for return either.
Stay tuned to the DC Daily Journal.