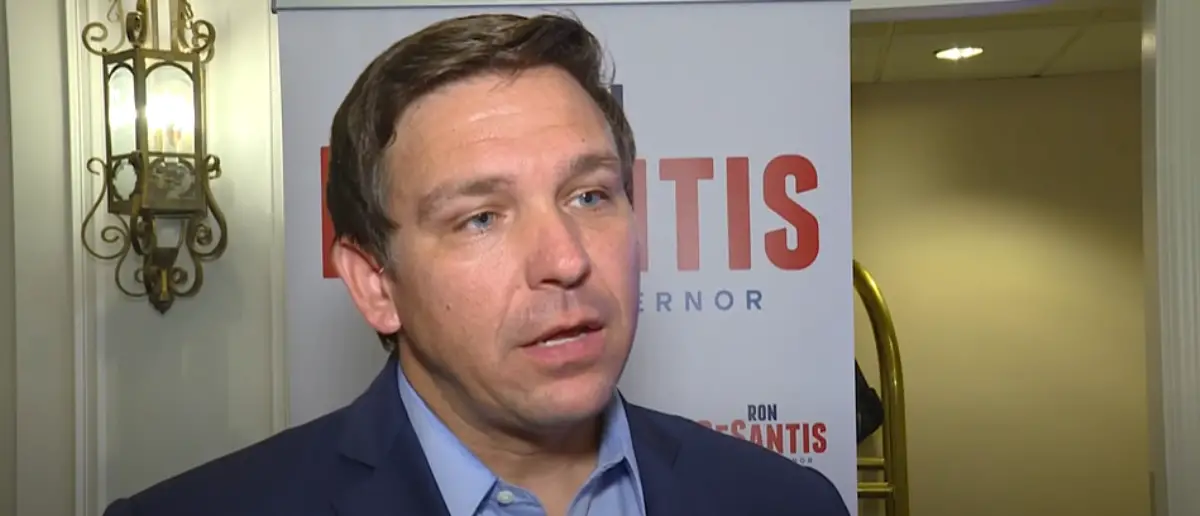 The 2022 midterms are proving to be one of the most critical cycles in the past ten or so years. The balance of power in D.C. hangs in the balance.
And the results from this one poll are scaring the Democrats to death.
For decades, the Democrat Party has relied on votes from minority groups to win elections.
Without 90% of African American voters going their way and two-thirds of the Hispanic voters going their way as well, they would be in deep trouble.
That's precisely why they cater their political propaganda to those groups during election seasons.
But it appears their grip is loosening.
In the past several years, the Hispanic vote in particular has been making their way over to the GOP.
Donald Trump saw huge gains in the Hispanic voting bloc, and now Ron DeSantis seems to be doing just the same.
A new poll indicates that Ron DeSantis now leads among Hispanic voters in his race against his Democrat opponent Charlie Crist.
Newsmax reports:
DeSantis also leads among Hispanic voters in his quest for reelection against Democrat challenger Charlie Crist, garnering a seven-percentage-point lead among the demographic, 51% to 44%.

That's almost a complete reversal from the Florida governor's performance with the group in 2018 when he took 44% of the Hispanic vote to former Tallahassee Mayor Andrew Gillum's 54%.
On top of DeSantis leading his Democrat opponent with the Hispanic vote, the majority of the Hispanic community in Florida supports Ron DeSantis sending immigrants to Democrat sanctuary cities.
This reality contrasts the idea that the Democrats are pushing that DeSantis is a racist for sending immigrants to cities where Democrats say they are welcome.
Instead, it seems the Hispanic community appreciates the popular Governor's actions.
All of this is a major problem for the Democrats because they rely heavily on the votes from minorities, and without that, they could be in trouble in future elections.
Furthermore, Ron DeSantis could easily find himself in a position as a leading candidate for the 2024 Presidential election.
He's already supremely popular in conservative and GOP circles. Should he continue to maintain strong approval within the Hispanic community, it will be even harder for the Democrats to stop him.
Anyway, you cut it, the Democrat control of the minority vote is unraveling with every election.
Stay tuned to the DC Daily Journal.