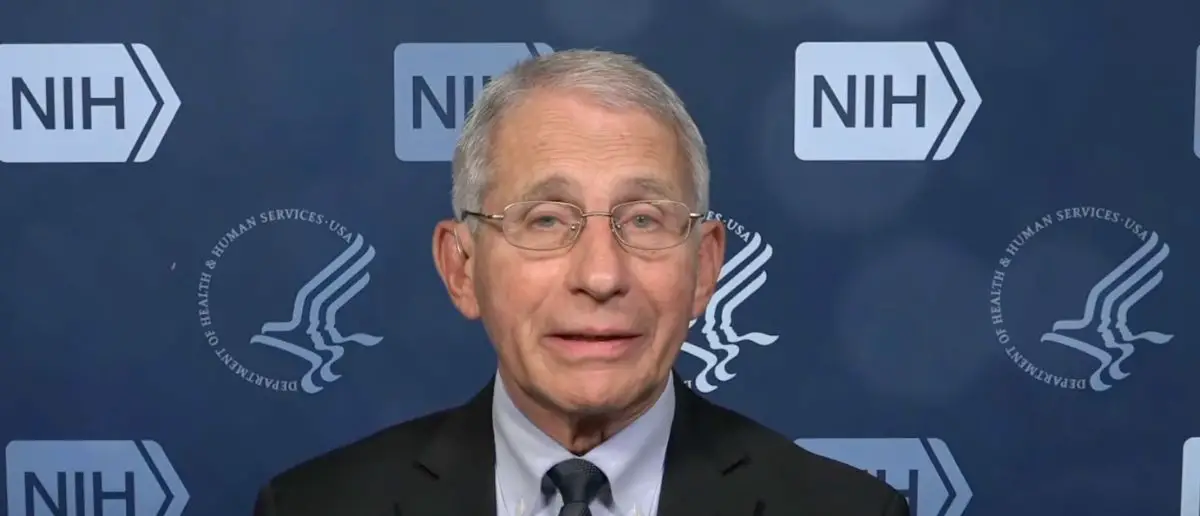 It's no secret that the Democrats took advantage of every ounce of the 2020 pandemic. They saw it as an opportunity to control Americans.
And now Democrats are secretly planning for yet another pandemic that could completely reshape America.
When the COVID-19 pandemic panic hit America in March of 2020, it was a tough time for millions of people who were worried about their jobs and feeding their families.
Anxiety being at all-time highs also meant that our government officials had a ton of power as they drove the narrative surrounding COVID-19.
Many Americans argue that the so-called "health experts" like Dr. Anthony Fauci got drunk off of power and seeing people sway by their every word.
And some believe manipulating the COVID-19 pandemic was an effective tool that the Democrats used to get Donald Trump out of office in 2020.
President Obama's chief of staff even said in 2008 that "you never want a serious crisis to go to waste. And what I mean by that [is] it's an opportunity to do things that you think you could not do before."
That same individual penned an Op-Ed for The Washington Post in March of 2020 right when the pandemic was getting started, that "Washington needs to make sure this crisis doesn't go to waste."
Leveraging these crises for their radical, so-called "progressive" agenda is now the norm for the modern Democrat Party.
And it looks like they aren't done with COVID-19 just yet.
News recently broke that the Biden administration is going to be giving free COVID-19 tests out to everyone in America to combat the "winter surge" of COVID-19.
One should note that overall COVID-19 cases in the U.S. have not been dramatically increasing as we enter the colder months.
Newsmax reports:
The Biden administration is again making some free COVID-19 tests available to all U.S. households as it unveils its contingency plans for potential coronavirus surges this winter.
Newsmax also says that the Biden administration is "urging states and local governments to do more to encourage people to get the updated bivalent COVID-19 vaccines."
The planning comes as the administration has struggled to persuade most Americans to get the updated boosters as cases and deaths have declined from pandemic highs and most people have embraced a return to most of their pre-pandemic activities.
Also noteworthy is that the White House has so far declined to address how much these COVID-19 "precautions" will cost the American taxpayers.
The official said funding for the new tests has been reallocated from other virus programs while the White House struggles to get congressional buy-in for additional COVID-19 emergency funding. The official declined to detail how much is being spent on the new tests or from which programs they were diverted.
There's, of course, nothing wrong with wanting Americans to be safe from any sort of sickness in any season of the year.
The problem is that the COVID-19 virus is being treated like it's way worse than it actually is.
We already know that it has a super high survival rate and that the virus is truly only a small danger for elderly citizens.
But that doesn't stop Democrats from wanting children as young as five years old to be vaccinated against a virus that is almost certainly no threat to them at all. And that's according to the CDC's own statistics.
Sadly, they just want to squeeze everything they can out of this "crisis" while they can.
Stay tuned to the DC Daily Journal.