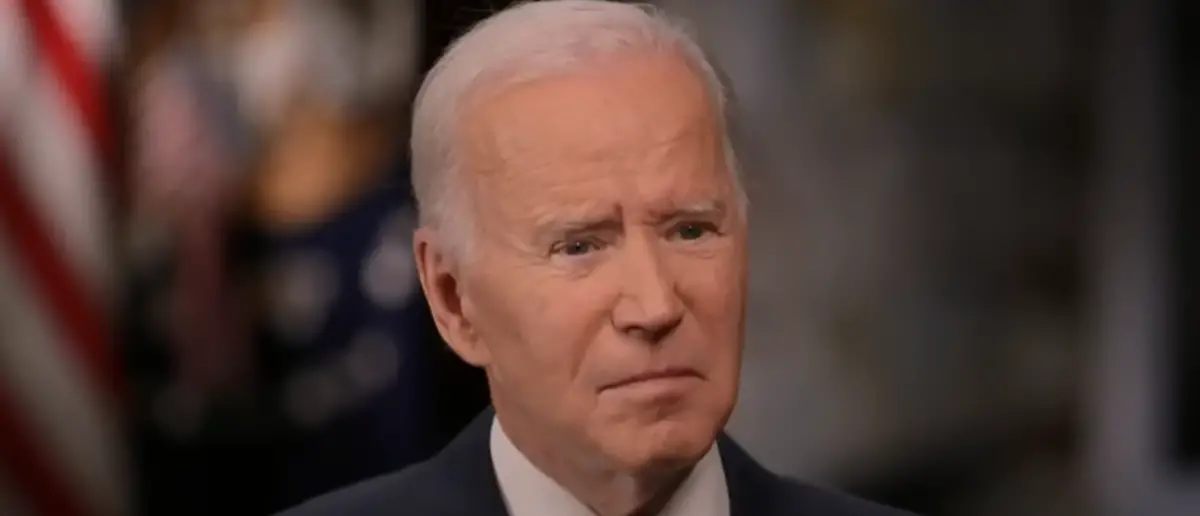 The White House is in a panic. They're doing everything they can to censor what's coming out about Biden.
Because this disturbing video of Joe Biden confirms what we always suspected.
On Friday, a confused President Biden had to be gently guided by Japanese Prime Minister Fumio Kishida after tripping and nearly falling down some stairs.
As first lady Jill Biden led him by the hand to meet his Japanese counterpart and his wife for a photo op in Hiroshima before of the Group of Seven meeting, the oldest-ever US president appeared perplexed.
Biden needs directions to locate the group of other world leaders gathered at the G7 Summit in Hiroshima, Japan pic.twitter.com/ERZMliLufE

— RNC Research (@RNCResearch) May 19, 2023
Biden, 80, then shifted his attention to the prime minister's 58-year-old wife, Fumio Kishida, leaning over with clenched fists, as if in a boxer's posture, before shaking her hand as well.
Kishida, 65, then began escorting US dignitaries to preset photo locations, ultimately jumping in to respectfully guide Biden to his spot as the president shuffled slowly over and stared at the ground, clearly unsure of where he was supposed to stand.
"We'll figure it out," the first lady laughed as she and her hosts waited patiently for the aged commander-in-chief to decide where he should stand.
Biden eventually realized what was going on, uttering a relieved "all right" and breaking into a smile, ready for the group shot.
Later in the day, the president's latest error occurred on the stairs, this time while walking down rather than up.
Footage showed him arriving late for a tour of the Itsukushima Shrine, with the other foreign leaders already on their way when Biden stepped slowly from his limo.
He tripped after approaching slowly toward the others, while staring closely at a set of only eight steps — luckily catching his footing before falling.
He grinned as if nothing had happened and extended his hand to greet Kishida, who was waiting at the bottom of the stairs.
Joe Biden loses another battle to the stairs pic.twitter.com/oIiehE3pFF

— Benny Johnson (@bennyjohnson) May 19, 2023
After exploring the shrine, the world leaders assembled for a group photo, with Biden appearing to find his seat with relative ease.
Biden's age — and gaffes — have emerged as major concerns as he prepares to run for President again in 2024. He would be 86 at the end of a full second term and has previously tripped, most memorably while boarding Air Force One.
According to a recent study, 63% of Americans believe he is not mentally sharp enough to effectively lead the country, and 62% believe he is not in excellent physical health.
In February, Reuters/Ipsos questioned 59% of Democrats, who thought that the statement "Joe Biden is too old to work in government" best described the president.
His physicians, though, have assured that he is "fit for duty," and the White House has insisted that he is mentally sharp enough for the rigors of the job.
Before running for president, Biden claimed he "took a hard look" at his age.
"And I feel good. I feel excited about the prospects. And I think we're on the verge of really turning the corner in a way we haven't in a long time."
Stay tuned to DC Daily Journal.