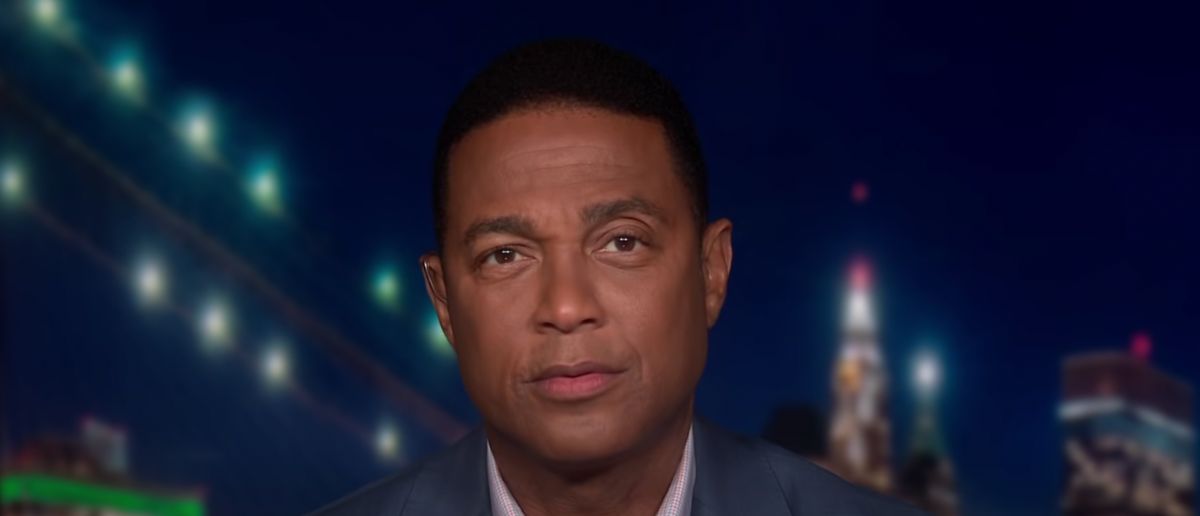 No one turns on CNN to expect rational discussion of the news. But Don Lemon takes it to another level.
Because Don Lemon just made the most insane claim about the First Amendment and Free Speech that you'll ever see.
Elon Musk, the tycoon, has been dishing out far more truth than the corporate-controlled press can take.
He's been providing a hefty dose of reality about what really happened during the 2020 election with each "Twitter Files" release.
Although Musk feels that most information was simply wiped, there is still more than enough evidence for some shocking revelations.
Naturally, the thorough evidence exposing how corrupt the corporate-controlled media and their Big Tech allies are isn't sitting well with CNN's lefties in charge.
As a result, Don Lemon has just outdone himself by making an absolutely incredible claim.
They're hard at work trying to distort reality now that they can't hide from the fact that the Hunter Biden laptop story is true.
CNN's Oliver Darcy, who was reluctant to report on the problem, had a slew of excuses for Twitter's previous leadership.
"So, the Twitter Files, though, they really showed the — I think the messy content moderation that was happening behind the scenes and I think we're seeing and it's probably no surprise but we're seeing that not everyone agrees, is on the same page when they're making these complex decisions," Darcy said on a recent running of CNN This Morning.
"I will say on this specific Twitter Files drop, I thought what was really noteworthy was Elon Musk's handpicked reporter, Matt Tiabbi, said that there was no evidence of government involvement in trying to suppress this story and that was a big claim that Elon Musk had made earlier when he was hyping these Twitter Files," he added. "I think that's very important to point out here."
He casually ignored Elon Musk's warning that the information may be insufficient due to former Twitter employees deleting papers to mask their tracks.
Later in the broadcast, Lemon pushed on, arguing that a report that genuinely could have – and most likely would have – prevented Joe Biden from being elected being suppressed isn't a big problem.
"I just feel like – especially this whole Hunter Biden thing is like a Rorschach test for political – like what side, what you believe politically," Lemon claimed. "So, for me it doesn't interest me in that way."
Darcy then stated that Musk has been utilizing independent journalists – the aforementioned Rolling Stone editor Taibbi, as well as former New York Times writer Bari Weiss and her team of journalists at The Free Press – to distribute the material.
"And I think the problem here though is that Elon Musk is effectively serving as a gatekeeper for this information," Darcy hilariously griped. "He is not giving it to newsrooms. He is giving it to handpicked journalists who are then agreeing to the condition, at least one condition of tweeting out the Files instead of posting them as news stories, so I think —"
"That's not the spirit of free speech," Lemon interjected.
While Lemon's socialist colleagues enthusiastically agreed with his crazy logic, the truth is that they have already proved their lack of credibility as "gatekeepers" of information.
Members of the corporate-controlled media have breached the "spirit of free speech" by concealing up crucial facts for political advantage.
Stay tuned to DC Daily Journal.