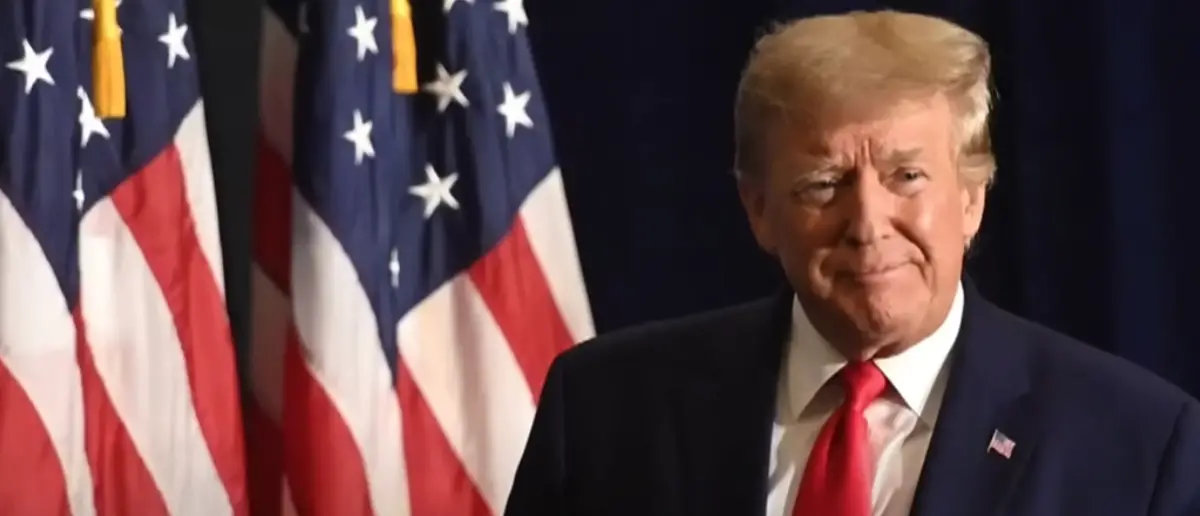 All signals indicate that Trump plans to run for President in 2024. He has a very good chance at beating Biden if he wins the GOP nomination.
That's because Donald Trump asked one critical question of Biden in this viral video you have to watch.
During the 2020 election cycle, the Democrats and the Biden campaign made a clear effort to keep Biden away from cameras as much as possible.
It even became a joke as people were wondering when Biden would make his next campaign appearance and come out of his "basement" that people joked the Democrats were holding him in.
It proved to be an effective strategy because when Biden entered office in January 2021, he was largely met with favorable opinions in the eyes of voters.
But soon after that, his gaffes and failures piled up far too much and too fast.
This led to his approval ratings taking into the 30s with Americans becoming fed up with the spiraling inflation, record high gas prices, and the national security failures in Afghanistan and at the southern border.
Today, millions more of Americans question Biden's ability to lead the nation largely because of how hard it is for him to appear before any cameras without mucking it up.
Former President Donald Trump is well aware of this and asked a rhetorical question in jest about Biden's fitness.
While at a golfing event, Donald Trump was recorded on video teeing off with a massive swing that looked solid.
Immediately after the swing, Trump asked "Do you think Biden could do that? I don't think so."
Former President Trump teeing off in the LIV Golf Pro-Am today at his course in Doral

"Do you think Biden could do that? I don't think so" #LIVGolfMiami pic.twitter.com/MWPXHz4xZT

— Yianni Kourakis (@WPBF_Yianni) October 27, 2022
Trump was obviously joking, but the video went viral on social media platform garnering millions of views.
Most everyone in the comments said point blank that Biden could never play golf today without injuring himself.
Regardless, Trump makes a good point with his question in jest.
That point is that everyone knows Biden is simply not in the mental or physical shape that many Americans expect from their commander in chief.
Obviously the President doesn't have to be a D1 athlete to serve well in the Oval Office. But Biden struggles to even get off stage after a speech using a teleprompter.
These comments from Trump also indicate he is very tempted to run in 2024 because he knows he could probably have an easy run against a feeble Joe Biden.
And if Biden's approval ratings are still underwater by that time – which is likely – then the GOP nominee would have a fairly easy path to the White House.
Stay tuned to the DC Daily Journal.