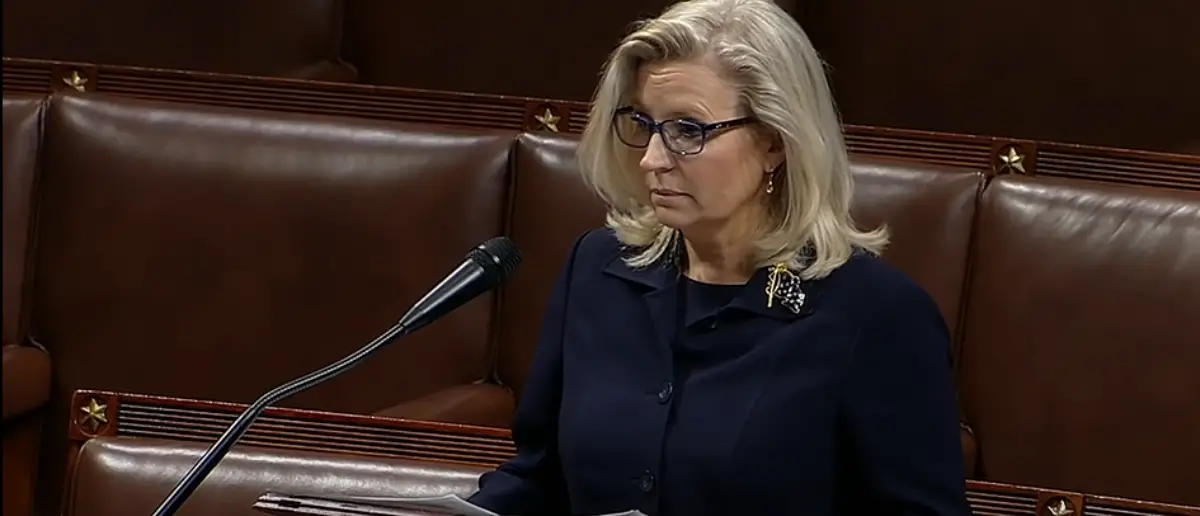 RINO Republicans have made it clear they hate Donald Trump. But one just said something truly insane.
And Donald Trump couldn't stop laughing when he saw what this RINO threatened to do if he ran again.
Everyone knows the establishment politicians hate Donald Trump. They hated him in 2016 and they hate him even more now.
They would rather cut backroom deals with radical Leftists than fight for the America First policies that Donald Trump championed.
They don't care that Joe Biden and the Democrats are labeling Trump a fascist and anyone who supports him "an extremist."
In fact, they're all on board for selling out the very people who got them elected to office in the first place because they don't see themselves as representatives – more like dictators.
But one Republican who has been a cut above the rest is showing just how much she is a Democrat in Republican clothing – Liz Cheney.
The Republican Congresswoman from Wyoming already proven her disdain for true conservatism when she voted to impeach Donald Trump and dragged him and his followers through the mud.
But now she says she won't be a Republican anymore if Donald Trump becomes the Republican nominee for president in 2024.
In an interview with the Texas Tribune, Cheney said she'd do everything in her power to make sure Donald Trump is not the nominee.
"I'm gonna' make sure Donald Trump – I'm gonna' do what I can to make sure he is not the nominee – and if he is the nominee, I won't be a Republican," she said.
She then went on to compare Donald Trump to the Chinese Communist Party – with the irony of her supporting socialists in America completely going over her head.
"Think about the fact that what the leaders of the Chinese Communist Party say about American democracy. They say our elections can't really, they don't work, they don't reflect the will of the people.
"Those are the same things Donald Trump says about our Democratic process and we have an obligation to make sure – and I certainly will do whatever it takes to make sure – Donald Trump isn't anywhere close to the Oval Office again."
Cheney didn't clarify what she meant by "making sure" Donald Trump never sees office again by doing "whatever it takes."
If anything, it sounds a lot like she would march in lockstep with Joe Biden and the FBI in fabricating stories against conservatives and sweeping any negative evidence against Democrats under the rug.
And this wouldn't be much of a stretch considering she refused to say whether she even wanted her own party to take control of Congress in November.
Asked if she would "prefer the Democrats hold the majority to the Republicans winning it back," Cheney said "I think that's a tough question" because, if Republicans she dislikes come into power, it would be "a dangerous thing for the country."
In her own words, we should be concerned with "how much power" conservative politicians like Republican Jim Jordan and others "will have in a Republican majority."
Well, Liz, all we can say is good riddance and don't let the door hit you on the way out.
Stay tuned to DC Daily Journal.