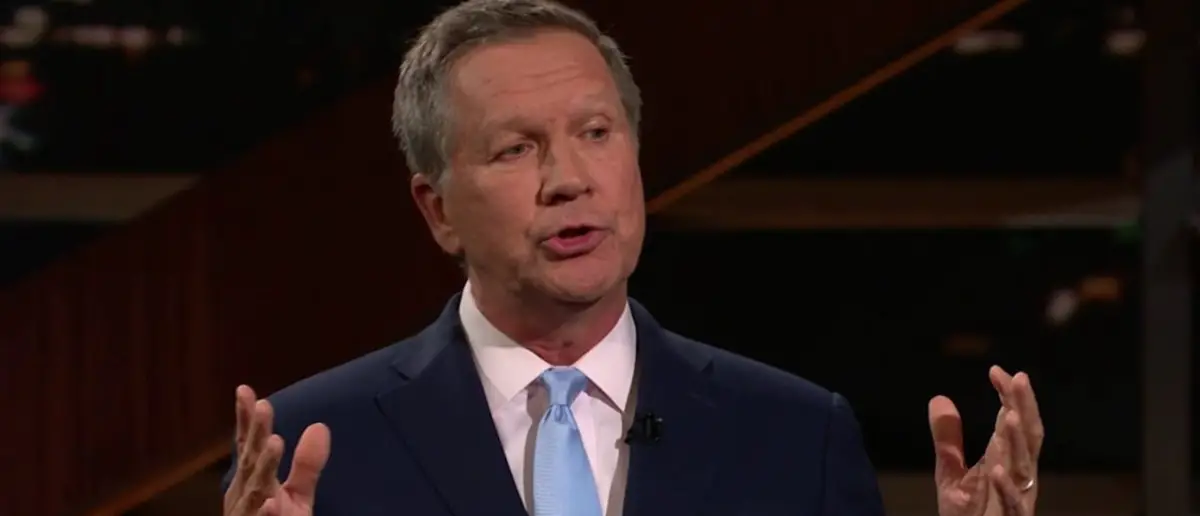 When Donald Trump came on to the political scene in 2016, he exposed the fake conservatives for what they are. That infuriated the RINO establishment.
Now they are trying to get Trump back. And Donald Trump is furious after this RINO double-crossed him in the most despicable way possible.
The Republican primaries for President back in 2016 were jam packed.
You had the winner Donald Trump, Ted Cruz, Marco Rubio, Ben Carson, Jeb Bush, and many others.
On of the candidates was John Kasich, then-Republican Governor of Ohio.
Kasich has long tried to sell him self as a "moderate" who just wants to "bring everyone together."
All that is a façade for his do-nothing, milquetoast RINO nature. He doesn't actually want to stand for anything.
That was recently on display on CNN, where Kasich appeared on the network to jab at Donald Trump and offer up advice to Joe Biden.
Kasich starts out by saying that issues like "guns" or "January 6" are completely "legitimate."
That translates from politician speak to regular English as "I don't want to make anyone angry and so I'm going to say nothing."
Typical for Kasich.
He then goes on to say that Joe Biden should just be "careful" about calling MAGA Republicans fascists and jabs at Trump saying that's something "he" would do as if Trump has a lower character than normal people.
You can watch the full exchange here:
It is political season and politicians are going to say heated things, but Pres. @JoeBiden needs to be careful. Labeling your opponents as supporting "semi-fascism" is not the way to heal the soul of America. pic.twitter.com/xQ8uTDhEWv

— John Kasich (@JohnKasich) August 31, 2022
John Kasich is one of the biggest posers out there.
And CNN loves to have on their fake conservatives who mostly agree with them to parade them around as "normal" people who hate Donald Trump and bend the knee to the authoritarian Left.
So of course Kasich loved every minute of his appearance on CNN.
Any conservative Republican with a backbone wouldn't be afraid to call out Joe Biden and the Democrats for choosing division by calling MAGA conservatives "fascists."
CNN usually doesn't like to have on true conservatives on the network for that exact reason.
Stay tuned to the DC Daily Journal.