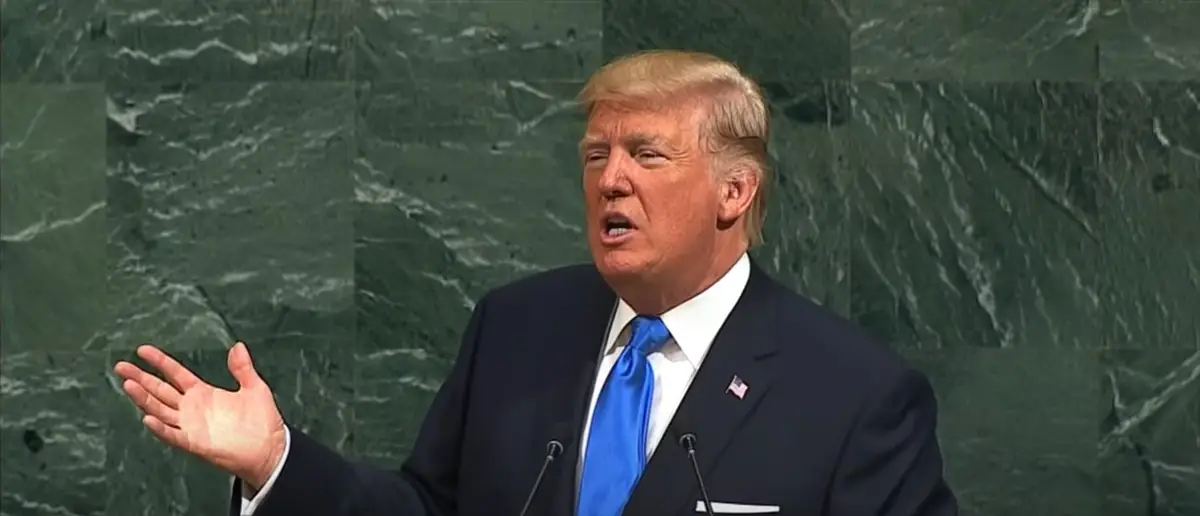 Former President Trump knows he needs to survive the legal onslaught. Only then can he make it to a rematch against Joe Biden.
But now Donald Trump is in a world of trouble according to new court documents.
A ton of attention has been focused focused on the indictments that Donald Trump is facing, which range from alleged hush money being paid to adult film star Stormy Daniels, a classified document fiasco, and charges of attempts to overturn the results of the 2020 election on a state and federal level.
The vast majority of Americans believe that this is all a bunch of political targeting and that these indictments are being used to prevent Donald Trump from making it to the general election as the Republican nominee.
Which makes sense because Joe Biden is an incredibly vulnerable incumbent President, maybe the most vulnerable incumbent President since Jimmy Carter lost to Ronald Reagan in 1980.
But there's more that Donald Trump is facing other than just the indictments that have made the news. He's also got a high-profile case hanging over his head based on accusations of money fraud involving the Trump Organization.
According to new court documents, the New York Attorney General Letita James is seeking an immediate ruling from a court judge that Donald Trump is guilty of money fraud schemes that are up into the hundreds of millions of dollars, based on falsifying financial documents.
In the new court documents, New York Attorney General Letitia James alleged that former President Donald Trump had exaggerated his net worth by billions of dollars.
James asserted that Trump and his colleagues exaggerated their net worth by as much as $2.225 billion in the most recent documents submitted as part of the attorney general's extensive case against Trump and his corporation. The alleged scam allegedly took place over several years starting in 2011.
According to the filing, "Since at least 2011, Defendants and others working on their behalf at the Trump Organization have falsely inflated by billions of dollars the value of many of the assets listed on Donald J. Trump's annual statement of financial condition (or "SFC"), and consequently his overall net worth for each of these years.
"Mr. Trump, and in some years the trustees of his revocable trust, submitted these grossly inflated SFCs to banks and insurers to secure and maintain loans and insurance on more favorable terms, reaping hundreds of millions of dollars in ill-gotten savings and profits," the statement continued.
According to PBS News, Letita James will be making her case during the hearing that is scheduled to take place on September 22.
Her lawsuit filing indicates that they are seeking more than $250 million in back penalties and a total ban on the Donald Trump or any of his associates from being allowed to do business in the state of New York.
That lawsuit will be heard on October second at the state court level. Apparently Letita James wants a quick ruling from Judge Arthur Engoron regarding the claims of money fraud on the part of Donald Trump. Though, the rest of the claims will still need to go to trial.
The Trump legal team shot back, accusing Letita James of wasting American taxpayer dollars and going after Donald Trump for personal reasons. They also add that Donald Trump is innocent of any fraud that they are accusing him off.
"Despite these undisputed facts, and despite herself admitting herein President Trump is a successful billionaire even by her own manipulated standards, the NYAG has spent considerable time and taxpayer dollars chasing after President Trump by wading into wholly private, and successfully consummated, commercial agreements — the provisions of which have been fully satisfied — between highly sophisticated parties," the Trump team's legal motion filing says.
No doubt, this is all getting a little bit ridiculous. These claims go back all the way to the year 2011, and you mean to tell the American people that now is the time go after Donald Trump for these supposed crimes?
Now? When it just so happens to be when everyone else is trying to go after Donald Trump for even daring to breathe the same air as the rest of us? Yeah okay, sounds very believable (not).
Letita James is likely just piling on what all the other bought and paid for Democrats are doing as well. Attack Donald Trump as much as possible and hope that it's enough to keep Trump away from Biden in November 2024.
The only problem with their plan is it doesn't seem to be working one bit.
Stay tuned to the DC Daily Journal.