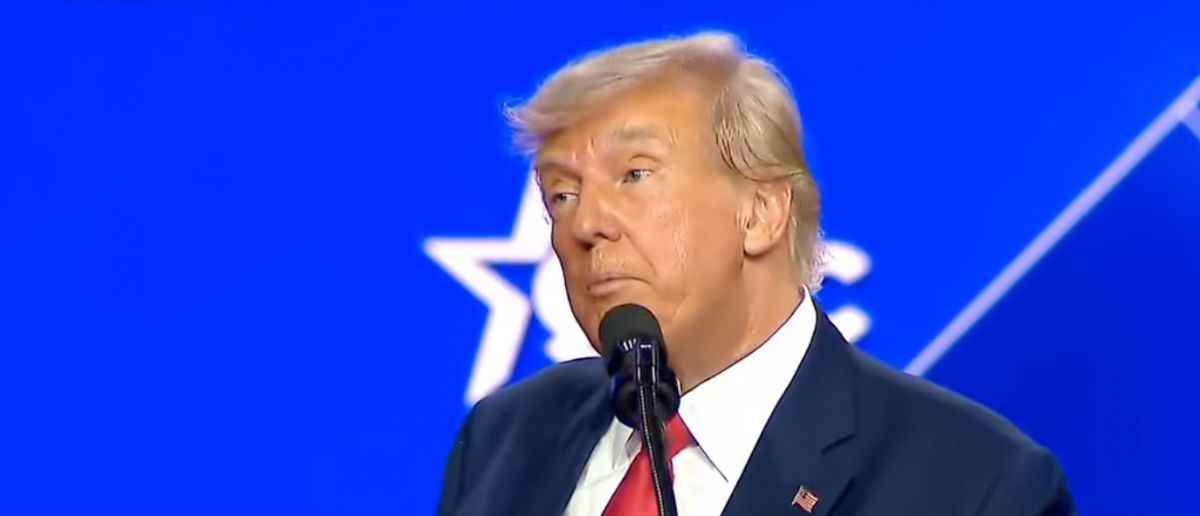 Former President Donald Trump has always been one to speak his mind. That's never going to change.
Because Donald Trump is publishing a book that has his haters absolutely losing their minds.
Go back to June of 2015 and you'll find a ton of people who were once quite fond of Donald Trump turning their backs on him when he announced his candidacy as he was running for President as a Republican.
He noted that a few dozen of the loudest detractors and haters he had as he was running for office, and even during his time in office, were once considered friends.
At the very least, some of these haters said that he was a "great businessman" who had a great mind for economics and money.
That includes the Clintons who were once allegedly quite friendly with Donald Trump on a number of instances.
In a new book that Donald Trump is publishing, he is releasing letters that he has received from huge names, which prove that before Trump decided to run for President as a Republican, he was quite beloved.
In an exclusive Axios report, Axios says that Oprah Winfrey once said to Trump that they would be a great "team" if they ran for office together.
In one instance, Oprah tells Trump that she appreciated someone like Trump acknowledging her trying to live a life of integrity.
"It's one thing to try and live a life of integrity — still another to have people like yourself notice," she said.
She even told Trump that his nice comments to her made her "a little weepy."
But the book isn't just letters and communications with Oprah Winfrey. The book publishes letters from dozens and dozens of high profile individuals including several former Presidents as well as British Royalty.
Axios reports:
The book includes letters from Richard Nixon, Ronald Reagan, Bill Clinton, Princess Diana, Hillary Clinton, Ted Kennedy, North Korea's Kim Jong-un, Mario Cuomo, Arnold Palmer, Jay Leno, Liza Minnelli, Regis Philbin (salutation: "My Dear Trumpster") and many more.
The most interesting of the names that Axios reports on is Bill and Hillary Clinton for sure.
Hillary Clinton was particularly hostile to Donald Trump in their race against each other back in 2016, as has become standard for major political races in America today.
But Hillary Clinton really took it to another level as she labled Trump a "sociopath" and a mini "Hitler" who can't be trusted with the nuclear codes.
Ironically enough, the American people ended up viewing Hillary Clinton as the power maniac who couldn't be trusted with the Oval Office as they voted the anti-establishment Donald Trump into office.
But it's interesting hearing about how many people turned on Donald Trump and soured against him when he did nothing to them whatsoever. The only crime he committed was running for President as a conservative Republican who wanted to put America First.
The publisher of Trump's book said that Trump "lived an extraordinary life" way before he ever considered becoming President and that the book is designed to "highlight" the relationships he cultivated.
"Long before entering politics, Donald Trump lived an extraordinary life. No book highlights his iconic relationships like 'Letters to Trump,'" Sergio Gor, the co-founder of "Winning Team Publishing" said.
Stay tuned to the DC Daily Journal.