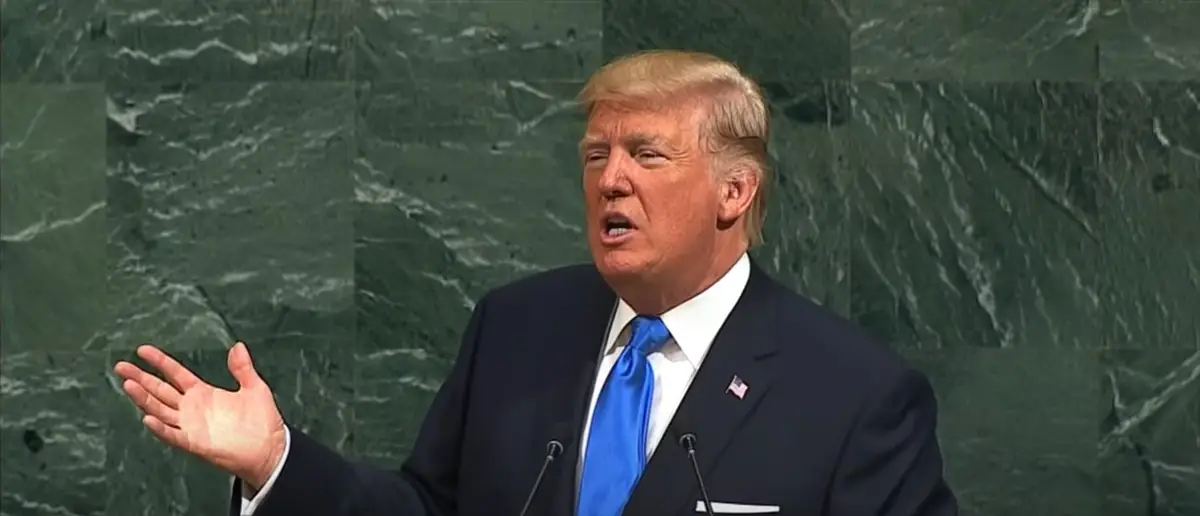 The radical Left will do anything and everything to take down Donald Trump. He's not going down without a fight.
But Donald Trump just got the worst news of his life.
Ever since Donald Trump announced his candidacy for president back in 2015, the Fake News Media made it their sole goal to ruin him.
The media spent years publishing one character assassination after another with help from Democrat politicians.
Americans were told – and still are – that Donald Trump is a danger to democracy and deserves to be in jail.
And they're making good on those threats after signaling criminal charges against the former president.
According to reports, Manhattan District Attorney Alvin L. Bragg's office has informed President Donald Trump's legal team that he may face criminal charges for his alleged role in hush money payments to adult film star Stormy Daniels during the 2016 presidential election.
According to the New York Times, Trump has been offered the opportunity to testify before the grand jury that has been hearing evidence in the investigation.
"The Manhattan District Attorney's threat to indict President Trump is simply insane," a spokesman for Trump said in a statement. "It's an embarrassment to the Democrat prosecutors, and it's an embarrassment to New York City."
The offer for Trump to testify "almost always indicates an indictment is close," according to the newspaper, and it would be "unusual" for any district attorney to notify a potential defendant "without ultimately seeking charges against" them.
Five years have passed since the criminal probe into Trump's alleged $130,000 hush money payment to Daniels, who claims she had an affair with Trump. The case involves a payment made to Daniels during the election by former Trump attorney Michael Cohen, who pled guilty to felony charges relating to the payment.
During the campaign, Daniels' representatives contacted the National Enquirer about her tale, but the tabloid was not interested in purchasing the exclusive rights to it. Cohen and Daniels reached an agreement through the publisher of the publication.
The issue for Trump is how his company paid Cohen for the hush payment. The amount was classified as a legal fee, and the company claimed a retainer agreement with Cohen as justification.
The retainer agreement did not exist, and the reimbursement had nothing to do with Cohen's legal services, setting up a potential misdemeanor criminal allegation of falsifying business documents.
According to the report, prosecutors can charge Trump with a felony if they can prove that his "'intent to defraud' included an intent to commit or conceal a second crime."
Prosecutors contend that the $130,000 hush payment constituted an unlawful donation to the Trump campaign since it was paid to quash a story in order to promote his campaign.
If Trump is convicted in the lawsuit, he could face up to four years in prison, though prison time is not mandatory.
Trump later published a lengthy statement in which he claimed that he did "absolutely nothing wrong" and that he never had an affair with Stormy Daniels, whom he referred to in the letter as "Horseface," and that he never wanted to.
Trump stated that the inquiry was a "political witch-hunt" and that all he was guilty of was "badly beating all Republicans and Democrats in the Presidential race."
"It is appalling that the Democrats would play this card and only means that they are certain that they cannot win at the voter booth, so they have to go to a tool that has never been used in such a way in our country, weaponized law enforcement," he claimed.
Stay tuned to DC Daily Journal.