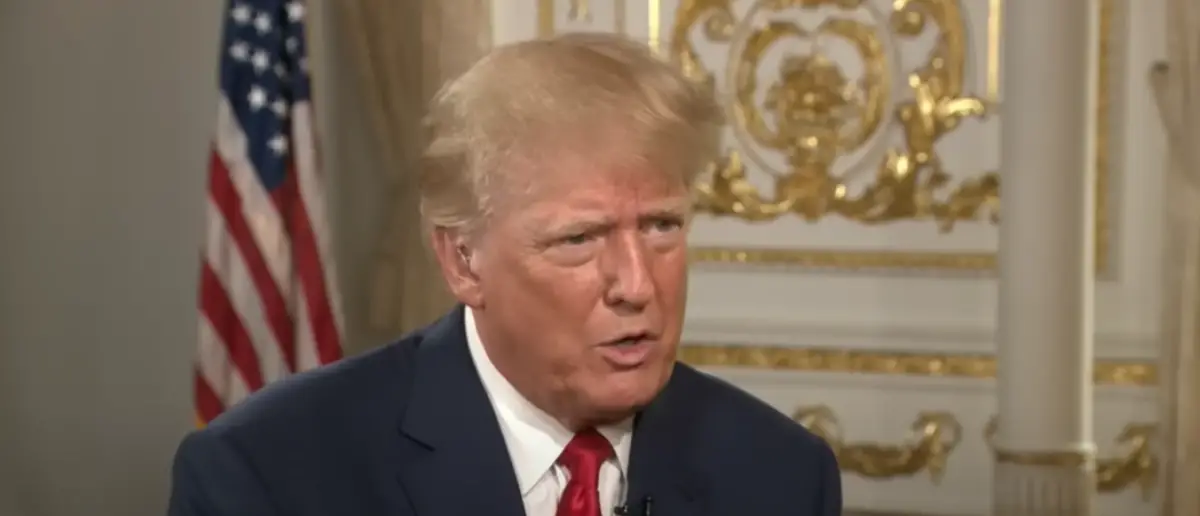 Former President Trump is sick and tired of the political games the Biden administration is playing. He wants to see America prosper.
That's why Donald Trump just made Joe Biden an offer he can't refuse.
On Joe Biden's watch, international relations have deteriorated and conflicts have been heating up over the past year or so.
China is threatening to invade Taiwan, the terrorists in the middle east are gaining ground, and of course, Russia has been waging war on Ukraine for months.
President Biden hasn't done anything to cool down the issues and restore peaceful relations.
That's a start contrast with President Trump's four years in the White House.
On Donald Trump's watch, ISIS became irrelevant, relations with China were much stronger, and Putin and Russia were kept in check with diplomacy.
That's a stark contrast with how Biden is (mis)handling everything foreign policy.
And Donald Trump has had enough.
Trump recently took to his Truth Social platform to call for peaceful discussions surrounding the apparent sabotage of the Nord Stream natural gas pipeline sabotage that's led to the leaking of millions of gas into the ocean.
"U.S. 'Leadership' should remain 'cool, calm, and dry' on the SABOTAGE of the Nord Stream Pipelines. This is a big event that should not entail a big solution, at least not yet," Donald Trump said on his Truth Social page.
He continued, adding that American leaders shouldn't let the pipeline sabotage make the Russia and Ukraine war worse by further thrusting America into an endless war.
Trump then made a stunning offer to Biden to head up peace negotiations between Ukraine and Russia to keep the world from being thrust into World War III.
"The Russia/Ukraine catastrophe should NEVER have happened, and would definitely not have happened if I were President," Trump said.
"Do not make matters worse with the pipeline blowup. Be strategic, be smart (brilliant!), get a negotiated deal done NOW. Both sides need and want it. The entire World is at stake. I will head up group???"
It's incredibly hard to imagine Joe Biden and the Democrats turning to Trump in their time of need.
But it should be noted that Donald Trump certainly had much better success at keeping heads cooled and needless wars at bay.
He was the first President in decades to not start any new wars or get America involved in any wars that weren't ours to win or lose.
Ironically, as much as the Democrats love to proclaim to be anti-war, it's Joe Biden and his Democrat lackeys who keep pushing for more support for the Ukraine war with Russia.
While no one wants to see Russia continue to wage war on Ukraine, Biden's answer so far has been to continue to fund Ukraine and fan the flames of the war.
Some have suggested that the Biden administration may be responsible for the sabotage of the natural gas pipeline so they could blame it on Russia and use that as political ammo to get America even more involved.
Donald Trump, on the other hand, is calling for peaceful negotiations to end the war, not fan the flames.
Simply put, Joe Biden would be wise to turn to Donald Trump for help with his diplomacy or lack thereof.
Stay tuned to the DC Daily Journal.