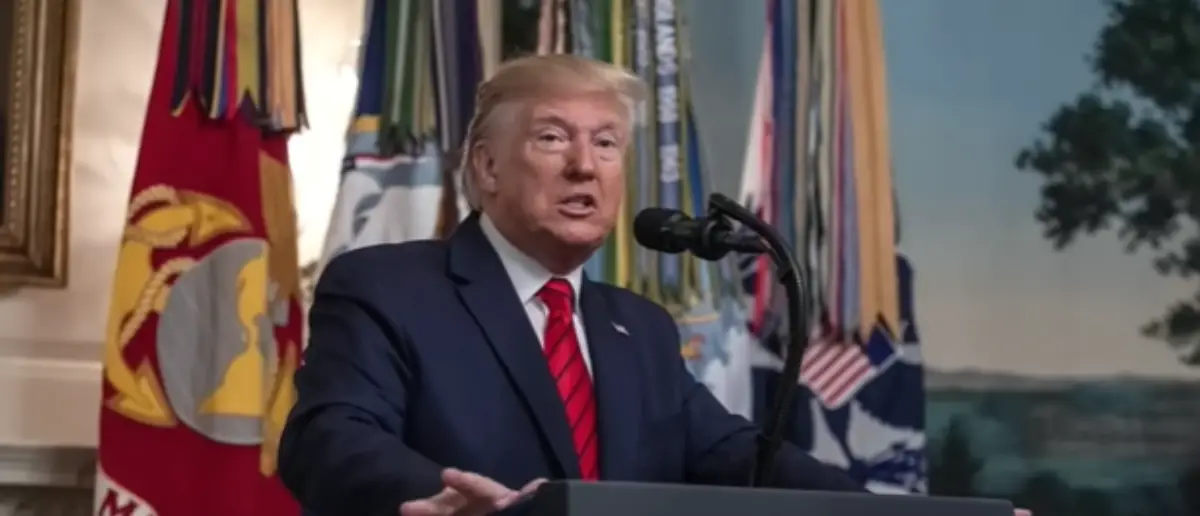 Former President Donald Trump knows his fate lies in the courts. He's doing what he can to survive.
That's why Donald Trump has made this life-changing request before a federal judge in court.
There's no doubt that the most pressing issue facing Donald Trump and his campaign is actually not any Republican primary opponent or potential Democrat opponent in the general election season.
Trump has a fairly comfortable lead over the Republican field in the primary race, and he carries a fairly sizable lead in a number of polls in a hypothetical rematch against Joe Biden.
His fundraising has also been the best so far amongst anyone running for President in 2024.
No, Trump's issues are in the court system right now.
Donald Trump's first indictment was definitely child's play. It seems pretty unlikely that the Manhattan DA's office is going to be successful in proving that Trump conspired to pay off Stormy Daniels to stay hush in the 2016 election season.
Many legal experts argue that the Manhattan DA, Alvin Bragg, overplayed his hand with the charges being brought against Trump being harsh felonies rather than simple misdemeanors.
But Trump's second indictment over his supposed mishandling of classified documents is absolutely no joke whatsoever.
The federal government's prosecution record is staggering. They convict almost everyone that they charge with felonies, and they are hanging 37 over Trump at this time. There's even reports that Trump could be hit with 45 more.
Donald Trump knows that he has to win this battle. He simply cannot afford to lose this case and be convicted of felonies. His base will splinter.
The problem for Donald Trump is that the trial for his alleged mishandling of classified documents is in August of 2023. That's a full six months before the start of the Republican primary race. August is also the beginning of the Republican debates.
There's many Trump voters who simply won't care that Trump is in trial and could face a conviction. But there's plenty of other conservative voters who will feel less comfortable throwing support behind Trump when there's alternatives like Ron DeSantis who may prove to be just as solid as Trump was in his first term.
So what is Trump to do? His attorneys are asking the courts to delay the trial until after the 2024 election entirely.
According to the Washington Examiner:
Attorneys for Trump and Walt Nauta, the former president's aide and co-defendant, said there must be a "measured consideration and timeline" for the case that "allows for a careful and complete review of the procedures" that led to the indictment.
The Trump lawyers rightly point out that this "extraordinary case presents a serious challenge to both the fact and perception of our American democracy."
Yes, Trump is the front-runner to win the 2024 Presidential election right now. A lot can change between now and then though.
A conviction would prove to be fatal for Trump as there's absolutely no way the conservative base wouldn't be severely splintered over a federal conviction.
Sure, it's possible that Trump would win anyway in 2024 and pardon himself of any sentencing from the classified documents trial. But that seems to be a little far-fetched
The decision to delay or not to delay the classified documents trial for Trump is going to be a big one no matter what.
Check with the Federalist Wire for more updates on the 2024 election and the Donald Trump indictment cases.