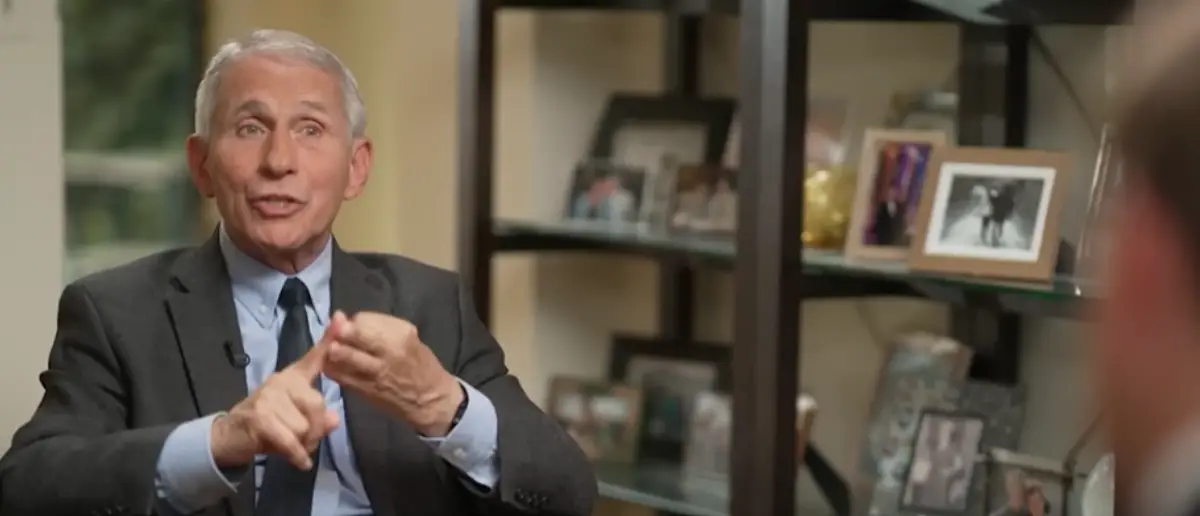 Fauci and his political pals have been running from the truth for far too long. And it seems it may have just caught up with them.
And now Dr. Fauci is sweating bullets after a federal judge made this landmark ruling.
Many Americans are tired of seeing Dr. Fauci come across their television screens.
From the beginning of the pandemic, he showed that he was untrustworthy and willing to play politics with the Left.
Whether it was flip-flopping on the efficacy of cloth masks in preventing the transmission of COVID to his advocacy for a general shutdown of the entire country and its economy, Fauci has earned the ire of people.
Just recently, news broke that Fauci and key White House officials in the Biden administration like former Press Secretary Jen Psaki had colluded with Big Tech giants to censor discussion of the pandemic.
That's right, Dr. Fauci and the Democrats can change their tune about COVID guidance on a dime without any repercussions, but questioning them would earn you a ban online for peddling so-called "misinformation."
Some are saying that Fauci's eagerness to retire from his position as head of NIAID is in no small part due to the expected "red wave" in Congress this November and his fear that he will be held accountable for his corruption.
And one federal judge made it just that much harder for Fauci to hide.
Because of his high profile position and public comments rejecting the theory that the virus leaked from a lab in Wuhan, China, as well as his claims about the efficacy of mask-wearing, Republican attorneys general Eric Schmitt of Missouri and Jeff Landry of Louisiana, sought Fauci's testimony in May.
The lawsuit alleges we still don't know the full scope of government collusion with social media companies.
"These federal bureaucrats leveraged their clout and pressure on social media platforms to become deeply embedded in a joint enterprise with social media companies to procure the censorship of private citizens' speech on social media," the attorneys general wrote. "When the federal government colludes with Big Tech to censor speech, the American people become subjects rather than citizens."
Judge Terry A. Doughty said emails by Dr. Fauci, prove that he was "acting as an intermediary for others in order to censor information" from being shared.
He then ordered a deposition of Fauci and other high-profile White House officials saying, "after reviewing the Plaintiffs and the Defendants' arguments, the Court finds that Plaintiffs have proven that Dr. Fauci has personal knowledge about the issue concerning censorship across social media as it related to COVID-19 and ancillary issues of COVID-19."
Missouri Attorney General Eric Schmitt celebrated the ruling in a statement released on Friday.
"It is high time we shine a light on this censorship enterprise and force these officials to come clean to the American people, and this ruling will allow us to do just that," Mr. Schmitt said in his statement. "We'll keep pressing for the truth."
Fauci is hardly the only one listed in the lawsuit.
Altogether 54 individuals and 13 government agencies are listed, including President Biden, Dr. Fauci, Surgeon General Vivek Murthy, Health and Human Services Secretary Xavier Becerra, the FBI, Census Bureau, and the departments of Justice, Commerce, Treasury, State, and HHS.
This very well could be just the beginning of a much larger story.
Stay tuned to DC Daily Journal for any updates.