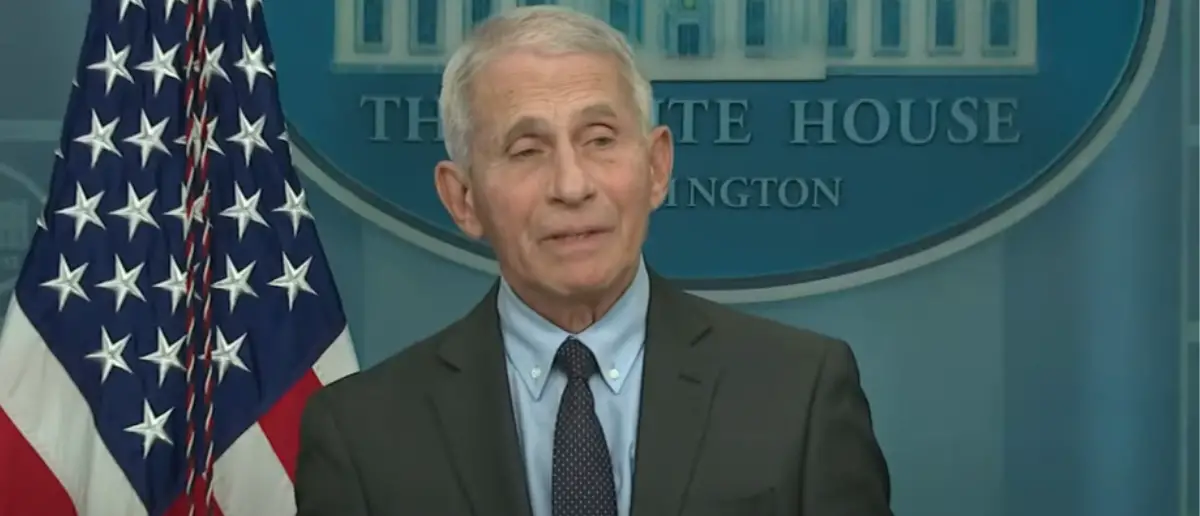 The pandemic pushed Dr. Anthony Fauci into the spotlight like never before. It seems he's having a hard time letting that go.
Because Dr. Fauci just went on CNN to attack Ron DeSantis with this utterly shocking statement.
When the first COVID-19 cases reached America's coasts in February and March of 2020, chaos started to set in as many Americans just had no idea what to think.
That led to the opportunity for someone to truly abuse and manipulate the pandemic for their own personal and political gain.
A ton of conservatives believe that Democrats obviously used the COVID-19 situation to make vote by mail more popular than ever.
And Dr. Fauci's lockdown policies are tightly connected to those within the Democrat party looking to "never let a crisis go to waste" as Barack Obama's former chief of staff once said.
In the aftermath of the pandemic, plenty of Americans just want answers for some of the misinformation that came from all sides, but particularly the so-called "health experts."
Why were Americans told they didn't have to wear a mask if they were vaccinated and then told they did have to mask up?
And why are kids being administered the vaccine if they are not at risk? What about the vaccine development itself?
These are questions that need answers, and recently, Florida's Governor Ron DeSantis announced that his administration had called for a grand jury investigation into the crimes and wrongdoing related to the "development, promotion, and distribution of the COVID-19 vaccines."
Dr. Fauci appearing on CNN, indicated that he thought that such an investigation was unnecessary because the vaccine saved lives.
He said he "doesn't have a clue" what Ron DeSantis is asking for.
"I don't have a clue … what he's asking for. I mean, we have a vaccine that, unequivocally, is highly effective and safe and has saved literally millions of lives," Fauci said.
"So what's the problem with vaccines? I mean, vaccines are life-saving. So, quite frankly … I'm not sure what they're trying to do down there," he added.
He bemoaned the politicization of the COVID-19 pandemic and the vaccine, saying that the politicization actually "cost lives", even though he is one of the worst offenders of such politicization in the eyes of millions of Americans.
"It has been politicized and it has been politicized in a way that has actually cost lives," he said.
Dr. Fauci became notorious for being a flip-flopper for a reason. He constantly went back and forth on what he said and recommended to the public.
#FauciLiedMillionsDied #flipflopfauci pic.twitter.com/Zqt80K7QsB

— Kim Carter (@kimcart5) December 11, 2022
Dr. Fauci probably doesn't like Ron DeSantis investigating the COVID-19 vaccine because he might stumble upon wrongdoing by people like Fauci himself.
If there was no wrongdoing, then at least it quells the concerns of Americans, right Dr. Fauci?
Or maybe Fauci is afraid someone might find crimes he was involved in as well. Either way, transparency is always a good thing.
Stay tuned to the DC Daily Journal.