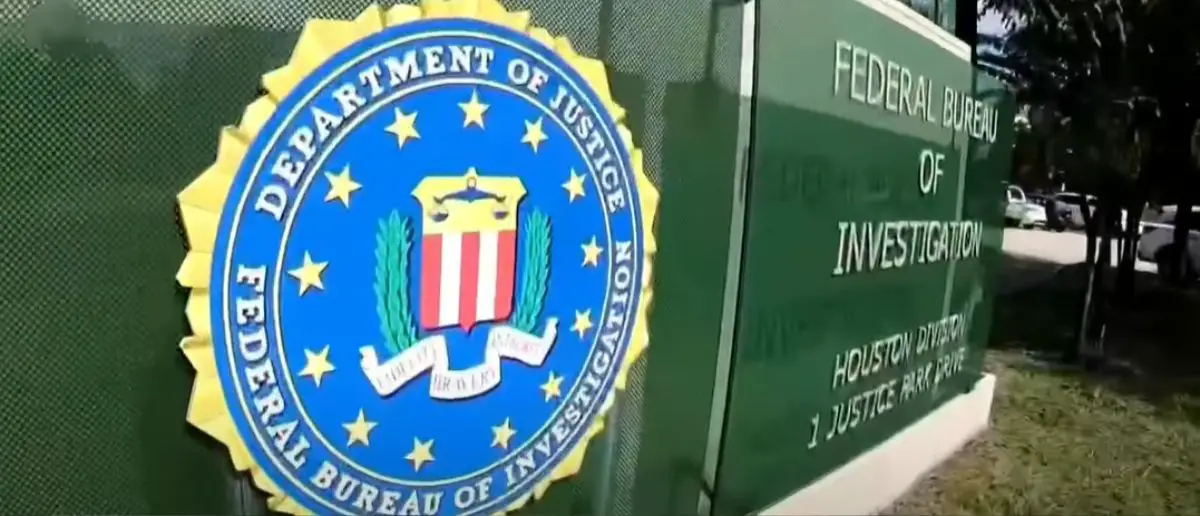 Every day Americans learn about more FBI corruption. It's caused the FBI to lose all credibility and trust.
Because now the FBI has been caught red-handed illegally spying on a U.S. Senator.
A freshly declassified court filing reveals that the FBI improperly searched the Section 702 database, a warrantless-surveillance tool, for information on a senator from the United States, a state senator, and a state judge.
According to the judgment given by Judge Rudolph Contreras of the Foreign Intelligence Surveillance Court, "in June 2022, an analyst conducted four queries of Section 702 information using the last names of a U.S. Senator and a state senator, without further limitation."
"The analyst had information that a specific foreign intelligence service was targeting those legislators," but "the Justice Department's National Security Division determined that the querying standard was not satisfied."
The intelligence community has extensive surveillance authority under Section 702 of the Foreign Intelligence Security Act, which can be used to conduct warrantless surveillance of American citizens if they are in touch with foreign targets. The Biden administration is pushing the legislative branch to reauthorize the program, but more and more lawmakers have said they won't do so unless changes are made.
In an effort to curb abuse of the querying system, the FBI has recently made adjustments. These include setting the default search parameters to exclude the Section 702 database and obtaining supervisory clearance for all Section 702 inquiries.
The decision was made in April of this year, and it was renewed for another year by Contreras. He repeated the same action in April of 2022. According to the most recent order by Contreras, "there is reason to believe that the FBI has been doing a better job in applying the querying standard" ever since the alterations were implemented. However, not all instances of improper database use have been eliminated.
"On October 25, 2022, a Staff Operations Specialist ran a query using the Social Security number of a state judge who had complained to the FBI about alleged civil rights violations perpetrated by a municipal chief of police," the document reads.
In addition, "on May 9 and 10, 2022, an FBI Staff Operations Specialist ran four queries concerning a U.S. academic without obtaining Deputy Director approval." Despite initially failing to receive approval from a top FBI official, these four searches were ultimately determined to be up to par.
Many more violations were brought to Contreras' attention when he approved the program in April of last year. There were 278,000 illegal searches undertaken by the FBI, including 19,000 funders to a congressional candidate, victims of crimes, protesters from the summer of turmoil in 2020, and individuals suspected of being involved in the January 6 attacks.
FBI Director Christopher Wray said in a statement about the newly declassified order that "compliance is an ongoing endeavor."
Wray reaffirmed the department's dedication to balancing the protection of civil liberties with the preservation of "civil rights and liberties" in its use of Section 702 authorities.
The ACLU's National Security Project Deputy Director Patrick Toomey, however, told the Associated Press that "long past time for Congress to step in."
"As Congress debates reauthorizing Section 702, these opinions show why that can't happen without fundamental reforms," Toomey said.
Mind you, the ACLU is a raging, Leftist organization that will do everything it can to defend sitting Democrats in office, like the Biden administration.
So the ACLU calling out the FBI for its illegal spying really tells you something about how bad it is at the FBI.
Furthermore, how is Christopher Wray allowed to get away with just calling compliance an "ongoing endeavor"?
Compliance shouldn't be an "goal" to be reached. This is the security of private information of Americans for crying out loud. Compliance should be a necessity when dealing with this sensitive intel, period.
Stay tuned to the DC Daily Journal.