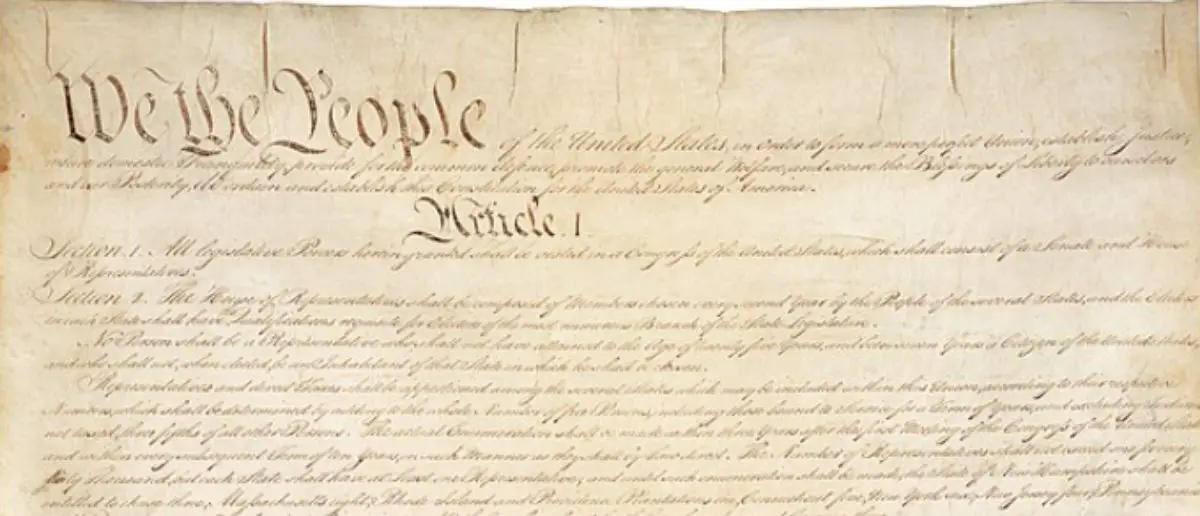 The U.S. Constitution has come under attack by the radical Left. They want to strip Americans of their rights.
And now a federal judge just handed down this shocking ruling on the Second Amendment.
There's two constitutional amendments that the Democrat party and the radical so-called "progressive" Left have come to hate with a burning passion.
Those two amendments are, of course, the First and Second amendments.
The First guarantees a variety of rights for all Americans, including the right to free speech, the right to free assembly, and the right to free press.
The Second is viewed by many Americans as just as important, as it guarantees all Americans the right to keep firearms independent of the U.S. Federal Government.
Anyone trying to honestly learn about the history of these two amendments and the rest of the Bill of Rights will recognize that the Founding Fathers, specifically Thomas Jefferson and James Madison, designed the Bill of Rights with these two in the forefront on purpose.
The Second Amendment is supposed to be how the American people can protect themselves form a tyrannical government that wants to strip away their First amendment rights, as well as any other constitutional rights.
That's literally why the Second Amendment includes "… shall not be infringed." It's a hard stop there, no exceptions.
Democrats today, however, have used scare tactics to bully Americans into giving up their 2A rights by passing laws that severely infringe on the 2A rights of American citizens.
California is one of the worst offenders of this awful trend.
Back in 2001, California had enacted a new law called "California's Unsafe Handgun Act" that required new handguns sold in the state of California to abide by restrictive regulations.
The law required some handguns to have an indication of when the gun was chambered as well as features that would prevent the gun from being fired if there was no magazine in the magazine well.
Furthermore, the law would later go on to require "microstamping" on new handguns sold in California. Microstamping means that the gun's model and serial number will be "stamped" on to every single round fired from the gun.
Basically no manufacturer wants to do that, so most new handgun sales were stopped in California after that was enacted.
But a federal judge is putting an end to this nonsense infringing on the 2A rights of American citizens.
Earlier this week, a Bush-appointed Federal Judge, Cormac J. Carney, ruled that the California gun restrictions were unconstitutional and blocked the enforcement of them.
"These regulations are having a devastating impact on Californians' ability to acquire and use new, state-of-the-art handguns," federal District Judge Cormac J. Carney wrote in his order to the state of California.
"Since 2013, when the microstamping requirement was introduced, not a single new semiautomatic handgun has been approved for sale in California," he added.
He noted that the microstamping requirements are simply not practical and prevent Americans from being able to purchase newer handguns that.
"When Californians today buy a handgun at a store, they are largely restricted to models from over sixteen years ago," Carney also wrote.
This is a huge win for American citizens in California who are hoping to get their hands on a new handgun that Americans in the rest of the country can enjoy.
Stay tuned to the DC Daily Journal.