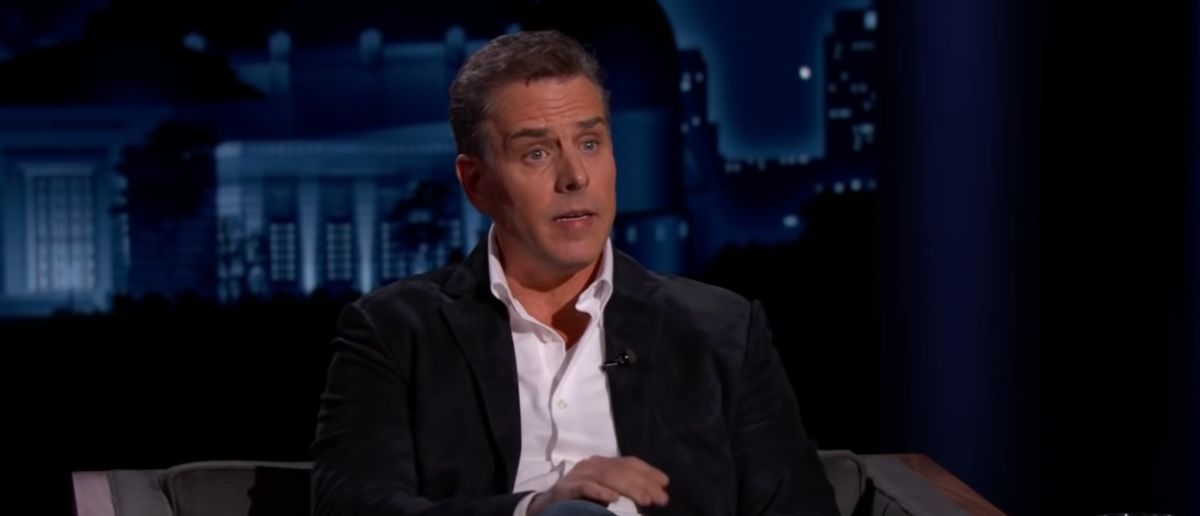 Hunter Biden's criminal trial is well underway. No one knew which way it would go.
But a federal judge has handed down a two year prison sentence that's bad news for the Bidens.
While Hunter Biden has been able to put off facing penalties for his alleged crimes, a guy from Nebraska was recently sentenced to two years in a federal prison for an offense quite similar to the one for which Hunter is in criminal trial.
According to a press release from the United States Attorney's office for the District of Nebraska, on October 2 Davonte Brown, a resident of Lincoln, Nebraska, was taken into custody for being an illegal user of illicit substances while possessing a firearm.
If not for the second crime, the punishment would have been 18 months, as stated in the news statement. In 2020, after his arrest and indictment, the 24-year-old was freed from prison pending trial on the condition that he keep in communication with his probation officer. Instead, he attempted to flee from law enforcement. He was tracked down and apprehended once again in 2018.
In court, prosecutors presented evidence showing Brown acquired the rifle despite his illegal drug usage and internet braggadocio. After presenting a search warrant and conducting a raid, Brown's fingerprints were discovered on a handgun that was taken into custody.
Brown, like Hunter Biden, had posted pictures of him using and having marijuana online around the same time.
Following the defendant's guilty plea, Senior United States District Court Judge John M. Gerrard handed down the penalty.
The swiftness with which this case was resolved stands in stark contrast to the careful handling being given to another man accused of identical firearms offenses, Hunter Biden.
When President Biden's son, Hunter, purchased a firearm in 2018, he was indicted on a gun charge similar to that of Mr. Brown because he lied on his background check form and said he did not use drugs, despite evidence showing otherwise.
In September, Hunter "provided a written statement on Form 4473 certifying he was not an unlawful user of, and addicted to any stimulant, narcotic drug, and any other controlled substance," according to the indictment, as reported by CNN.
Federal law prohibits the sale of a firearm to someone who is actively using illegal substances at the time of purchase, and it is a federal crime to lie on the ATF form.
An initial favorable settlement offered to Hunter would have absolved him of responsibility for the crime and prevented future prosecution.
Even though he tried to conceal his crime by disposing of the gun in the trash, it was still found. And despite his efforts to avoid a court appearance, he has been ordered to do so.
A federal judge reviewed the agreement but ultimately decided against it, causing the entire sweetheart deal to fall apart.
A three-count indictment was then handed to Hunter.
Even now, the courts and attorneys are debating whether or not Hunter is guilty of the firearms allegations. According to ABC News, he entered a "not guilty" plea earlier this month in a Delaware court.
Hunter Biden's defense lawyers told the court on Thursday that they intend to ask a judge to throw out special counsel David Weiss's indictment of Hunter Biden on gun charges.https://t.co/BAZfC5qUjG

— Badlands Media (@BadlandsMedia_) October 6, 2023
The federal government proceeded swiftly to send the Nebraska man to jail, in stark contrast to the delays and sweetheart agreements, as well as the lengthy, drawn-out hearings for Hunter, mentioned above. There are obviously two different kinds of justice in place. The first is for wealthy Democrats with political clout, and the second is for everyone else.
Stay tuned to the DC Daily Journal.