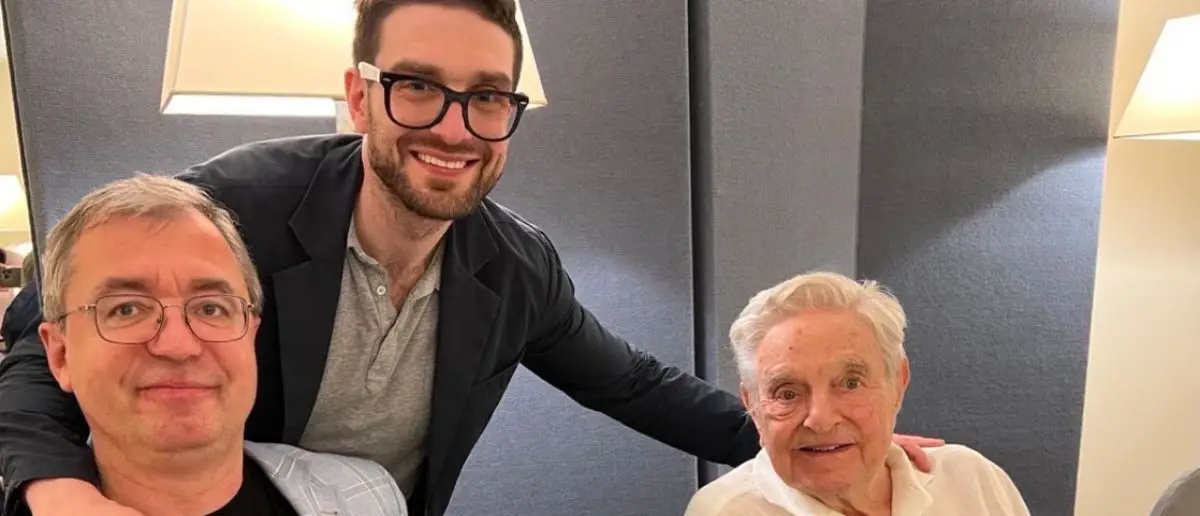 Liberal billionaire George Soros has been a thorn in the side of conservatives for years. His reign of terror is finally over.
And George Soros was just taken out of the fight in a spectacular way.
As much as Democrats like to pretend they have harnessed the groundswell of grassroots support behind their ideology, it is nothing but a lie.
The reality is that Democrats have been funded by extreme left-wing activists with far too much money on their hands.
Bill Gates, George Soros, Warren Buffet, Michael Bloomberg – these are the types of multi-billionaires who control the Democrat Party and their direction.
George Soros in particular has been notable with his shadow campaign funding of District Attorneys across the country.
The idea goes that if he can control the people who apply the law to the people, then it doesn't really matter what the law is.
But Soros is getting up there in age. He's 92 and eyeing retirement.
That's why he made a sudden move that has dire consequences for the country.
George Soros announced he is handing over leadership of his $25 billion financial business to his younger son Alex, who has pledged to pursue even more ultra-liberal causes.
The newly crowned 37-year-old heir told the Wall Street Journal that he plans to widen his father's renowned progressive views to include voting rights, abortion rights, and "gender equality."
He also feels compelled to intervene in the nation's day-to-day political problems ahead of the 2024 election.
"I'm more political," Alex noted, contrasting himself to his Hungarian-born businessman father.
According to Breitbart News, he has already visited the White House 17 times in less than a year and met with prominent Democrats.
George Soros' son, Democrat megadonor Alex Soros, reportedly visited the White House at least 17 times since President Joe Biden assumed office. https://t.co/Oqsh3vPrYq

— Breitbart News (@BreitbartNews) May 31, 2023
He also recently shared a photo of himself with Vice President Kamala Harris on Twitter.
The Soros family non-profit, Open Society Foundations, presently donates over $1.5 billion per year to projects all across the world.
According to his Open Society profile, the young man is also "the founding chair of Bend the Arc Jewish Action, and sits on the boards of Bard College, the Center for Jewish History, Central European University, the European Council on Foreign Relations, and International Crisis Group."
The Soros scion told the publication that he is concerned about the potential of Donald Trump returning to the White House, implying that the family will make a significant contribution to Democrats in the 2024 presidential race.
"As much as I would love to get money out of politics, as long as the other side is doing it, we will have to do it, too," he said.
During the interview, Alex reportedly pushed Democratic politicians to be "more patriotic and inclusive" in their message delivery in order to gain voters' trust.
As previously reported by Breitbart News, Soros-funded organizations have funneled millions of dollars to organizations advocating for mass immigration and amnesty for illegal immigrants, organizations assisting illegal aliens evading deportation from the United States, and organizations working to normalize and legalize prostitution.
Stay tuned to DC Daily Journal.