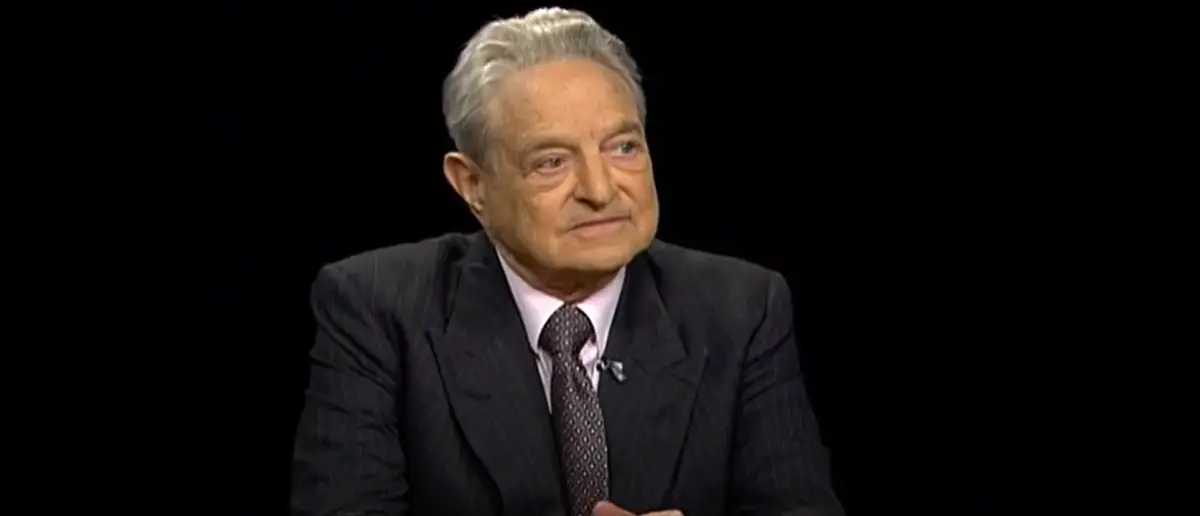 Anyone who has half a brain knows the radical Left will do anything to appease their billionaire benefactors. And no one has benefited more from this than George Soros.
But George Soros went ballistic after being caught in this illegal activity.
George Soros has been a thorn in the side of the conservative movement for decades. Using his billions of dollars, he has made sure that the Democrats he wants are put on the ballot.
Not only that, but his funding of District Attorneys across the country has made countless cities rife with a crime as corrupt DAs refuse to enforce the laws that Soros and the Democrats disagree with.
But now there is evidence that George Soros has been engaging in illegal election tampering before the 2022 midterms.
Legal commentator and attorney Preston Moore released a video saying that he was approached by the Good Information Foundation – a Soros-backed 501(c)(3) – to make a video attacking Donald Trump and "Trump Republicans."
"It became really clear that … they wanted me to use the most graphic images possible," Moore told Breitbart News. "They wanted me to use fear to manipulate people into voting blue, or into voting, not Trump. … And when they're giving examples of the things they wanted me to say — don't say 'Trump and his allies,' say 'Trump Republicans' — it became really clear that this was about putting out information … to impact midterms."
"I was just offered $400 to make an anti Trump video" pic.twitter.com/FhinA9nY4p

— Laura Lawrence (@LBoogie1919) September 17, 2022
Alex Marlow, Editor-in-Chief at Breitbart News, said if these allegations are true, "we are seeing flagrant violations of 501(c)(3) rules that forbid people from participating in politics, both directly or indirectly. And you would think that in an era where we are talking about adding 87,000 new IRS agents, this would be front and center for the IRS."
Marlow announced Monday that he filed a formal complaint with IRS against the George Soros-backed Good Information Foundation for allegedly attempting to tamper with the 2022 midterm elections.
He added that these billionaires have "tipped their hand" more times than he can count and "suggested on many occasions that they … try to achieve their political aims by any means necessary."
"This is a phrase you hear constantly uttered by the left that you never hear by the right, so I take them at their word," Marlow continued.
"They are willing to corrupt the entire American system and they are willing to buy votes. They are willing to, in the most Orwellian way possible, get people to claim they are fighting misinformation while blatantly lying to the public as is the case here with Preston Moore."
Don't get your hopes up though, the IRS is just another arm of Joe Biden's Leftist army, and we shouldn't expect them to investigate their allies.
Stay tuned to DC Daily Journal.