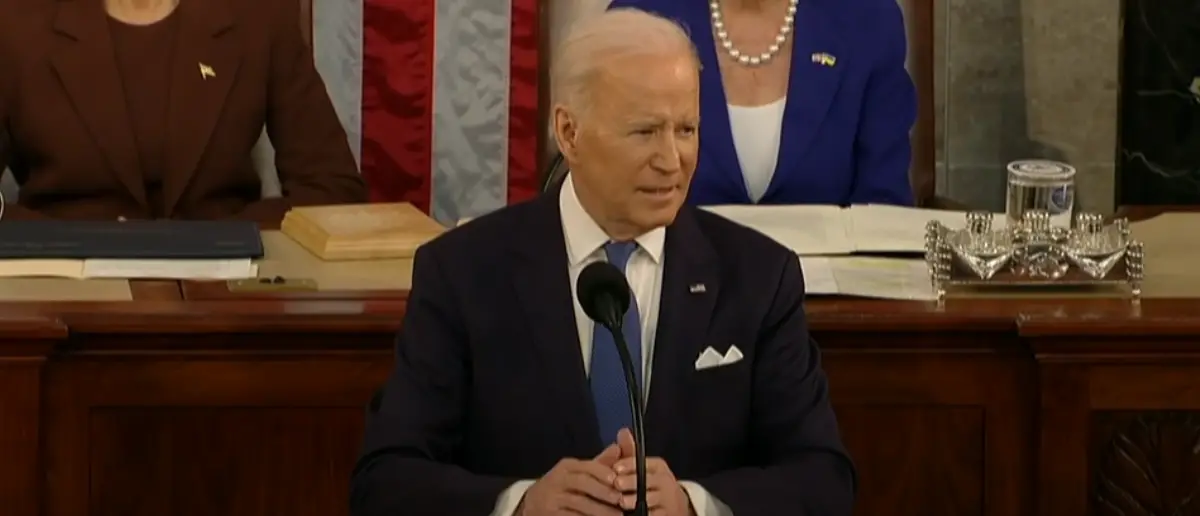 Joe Biden's family is in deep trouble with all the leaks coming out as of late. It all starts with Hunter Biden's laptop.
And here's the bombshell report of crimes that could throw the Bidens in prison.
Two years ago, the New York Post published the profound piece about Hunter Biden's laptop, bringing it to the attention of the American public just before the elections.
The FBI in cahoots with the major social media companies did everything they could to suppress that story from making the rounds on the internet because they didn't want it to interfere with the election.
Obviously, that helped Joe Biden and the Democrats at the ballot boxes.
But since then, the skeletons in the Biden family closet have been coming out in droves, especially as we learn more about Hunter Biden's laptop.
We've heard disturbing phone calls with family members and some federal agents have reported that they have enough to press charges against Hunter Biden.
They said he could be charged with gun crimes and for crimes related to taxes. But that was just the beginning.
A new bombshell report indicates that Hunter Biden's laptop documents more than 459 state and federal-level crimes from Hunter Biden and those involved in his business dealings.
The Daily Wire reports:
A year-long exploration of Hunter Biden's laptop has yielded a 630-page report that its authors say documents 459 violations of state and federal laws and regulations by President Joe Biden's son and his business partners.

Marco Polo, a nonprofit formed by a one-time aide to former President Trump to enable a team of cyber gumshoes to take a deep dive into the laptop that the crack-addled Biden left at a Delaware repair store, claims the report is a road map for local, state, or federal prosecutors to pursue charges. The group also sent its report to each member of Congress.
The most critical part of this report is that it's not limited to just Hunter Biden.
It indicates that those who were involved in his business dealings could be subject to charges of violating state and federal-level crimes as well.
And as we now know, the Biden family is all more connected than we were initially led to believe.
Joe Biden himself said that he had no idea about Hunter Biden's crimes and business dealings until it came out in the news for the public.
But a voicemail left on Hunter Biden's phone by Joe Biden indicates that may not be true as he called to tell Hunter that a report would be coming out about him in the news and that he was aware of it.
That voicemail certainly sounded like Biden might know more about what his son Hunter has done than he initially let on.
And then it's anyone's guess if someone else in the family, like Joe Biden himself, could've been involved in these documented violations of state and federal level laws.
Stay tuned to the DC Daily Journal.