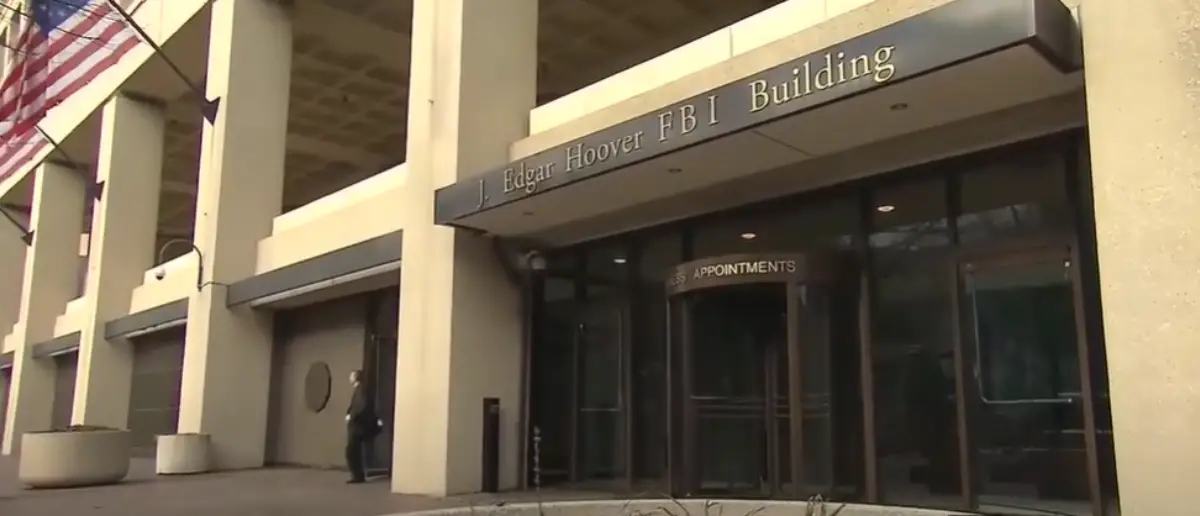 The leaks from the Federal Bureau of Investigation keep rolling in like hotcakes. One leak in the form of an email is particularly insane.
And here's the FBI email leak that should concern every American.
Back in March this year, President Joe Biden signed the NICS Denial Notification Act of 2022 which requires the FBI to provide local law enforcement agencies information about the potential gun buyers who have been denied by the NICBCS to purchase a firearm.
Before this new law, firearms dealers only had to provide the state that the person trying to purchase the firearm.
Now, the FBI must receive the full address of the individual to be able to provide it to the FBI and then in turn the local law enforcement agencies.
The kicker is that is it's not only NICS denials that will be subject to these infringements on privacy in providing government agencies with full addresses of citizens.
Even NICS delays will be subject to these privacy breaches as well.
So when someone goes to purchase a firearm and they are told that they will have to wait to purchase a firearm because the background check application came back delayed, their address information will be sent off to government agencies against their will.
All this comes from a circulating FBI email that Gun Owners of America obtained which you can see below.
https://www.zerohedge.com/s3/files/inline-images/2022-09-30_16-04-42.png?itok=_kzT9fRk
The Western Journal reports:
Previously, FFLs only had to report the state of residence of a customer who failed a background check. Under the FBI's interpretation of the law, the bureau will now have to provide a full address — which will in turn be provided to local law enforcement.

The policy, as it pertains to FFLs, doesn't just apply to those who are denied a gun purchase as a result of a NICS background check. It also applies to gun buyers who are "delayed."

The FBI has the power to implement a three-day freeze on a gun transaction under NICS' delay powers. This is used in theory for the agency to conduct a background check and verify if a purchaser is or isn't legally permitted to own a gun.
This new change to the law and the application of the law is extremely concerning.
The Second Amendment is quite clear that all of the nonsensical hoops gun owners and potential gun owners have to jump through are unconstitutional.
Now anytime a gun owner goes to buy a gun, they have to be concerned that if their background check comes back delayed, then they will have their personal information doled out to D.C. bureaucrats.
This is particularly dangerous because the distrust the public has for the federal government is at an all-time high, and for good reason.
More and more keeps coming out about the corruption from the FBI as of late in the wake of their raid on Donald Trump's Mar-a-Lago residence.
Further violating constitutional privacy rights is doomed to end poorly for American citizens.
Stay tuned to the DC Daily Journal.