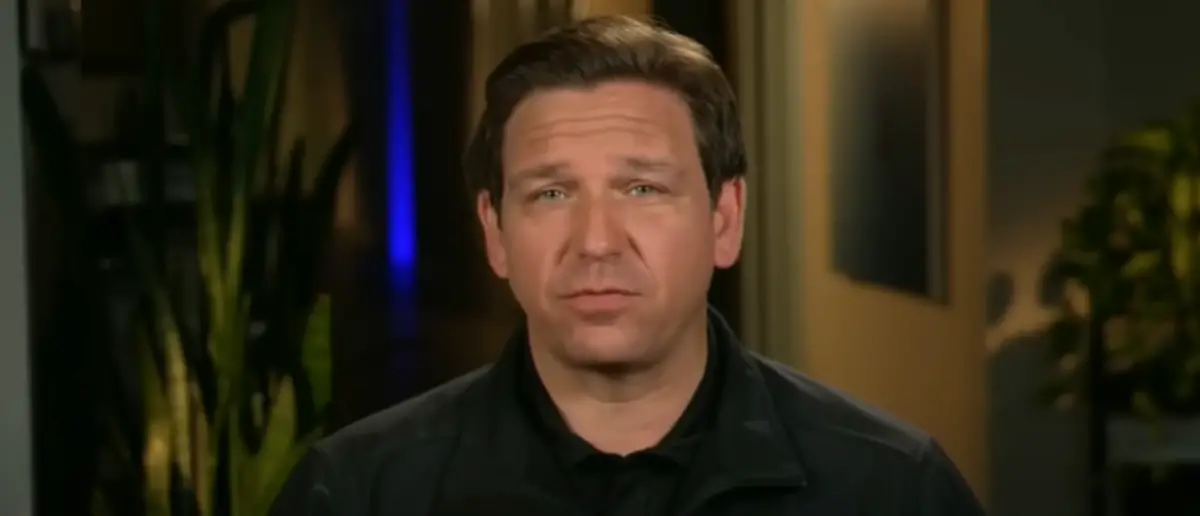 The Democrats are falling apart at the seams with Joe Biden's tenure being a complete failure. It just got way worse than you could imagine.
And here's the picture that Joe Biden and the Democrats don't want you to see.
Optics have been a weakness of the Biden administration since he was inaugurated in January 2021.
The Afghanistan pullout was an outright failure but the Biden team let it spiral out of control and leave an unremovable stain on his Presidency.
And more recently Joe Biden took the podium in front of a blood-red backdrop to demonize Trump voters, conservatives, and MAGA Republicans as the greatest "threat" to our democracy.
Those are just a couple of the many examples of how poor the Biden administration's optics have been for the past year and a half.
They may not be able to recover from their latest blunder, however.
Recently, Joe Biden made a trip down to Fort Myers Beach, Florida to meet with Florida Governor Ron DeSantis in cooperation for relief from the Hurricane Ian disaster.
It was a fairly normal visit, with the exception of one viral photo.
The picture was of Ron DeSantis speaking in front of a mic stand with the U.S. Presidential Seal on it, while Joe Biden stood on the sidelines.
See the picture below.
Man, DeSantis behind the presidential seal looks just about perfect pic.twitter.com/RabGIFCjNm

— Curtis Houck (@CurtisHouck) October 5, 2022
As some have pointed out, it's completely normal for a Governor of even the opposing political party to speak in front of a Presidential podium after a natural disaster like Hurricane Ian.
But this one is different for several reasons.
Firstly, Ron DeSantis has already been heavily rumored to be a top dog in the race for the Republican nomination for President in 2024.
So Twitter and the media all blew up when they saw the photo, believing that it could be foreshadowing a Ron DeSantis Presidency in the very near future.
It's a good look

— ⚔️Austere News ⚔️ (@commanderdata85) October 5, 2022
Secondly, some have pointed out that the Biden team should've been aware of how much attention a picture like that would garner considering just how popular Ron DeSantis is.
But of course, optics are not the forte of Biden and the Democrats right now. They probably had no idea how they'd be damaging their own brand by letting that picture out in the wild.
Of course, Big Fake News Media outlets are trying to damage control saying that Biden would be in a tight race with Ron DeSantis if a head-to-head election between them was carried out today.
But everyone knows that's pretty hard to believe considering the majority of Americans disapprove of Joe Biden's tenure as President right now and considering that Ron DeSantis's popularity has been on the rise for the past two years.
Stay tuned to the DC Daily Journal.