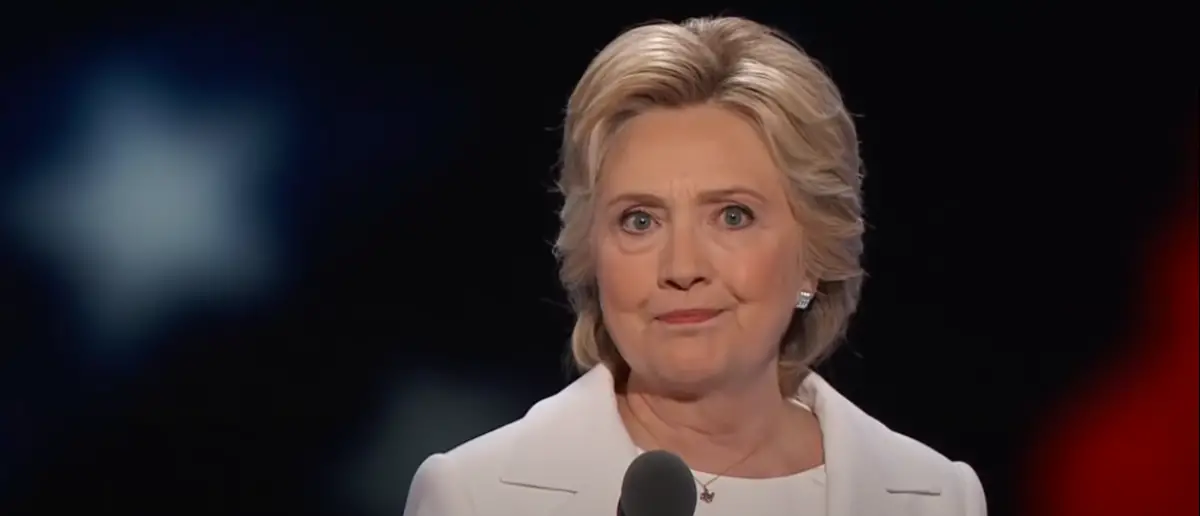 No matter how hard anyone tries, the Clintons always seem to rear their ugly heads. But this time they wish they could crawl under a rock.
And Hillary Clinton is reeling after getting caught in this one massive lie.
The American public is sick of Hillary Clinton. But she is still making waves in politics.
Recently, she's made her way back into the spotlight, commenting on everything from the 2022 midterms and the 2024 presidential election to calling Supreme Court Justice Clarence Thomas to retire.
It's obvious she's trying to make a comeback after her disastrous bid for president in 2016 against Donald Trump.
But now she's making headlines telling a massive lie on Twitter.
In a thread of tweets, Hillary claimed that prosecuting Trump over retaining supposed classified documents would not be hypocritical given her private email server scandal from years ago.
She even said investigations into her private email server showed that she had no classified emails.
I can't believe we're still talking about this, but my emails…

As Trump's problems continue to mount, the right is trying to make this about me again. There's even a "Clinton Standard."

The fact is that I had zero emails that were classified.

— Hillary Clinton (@HillaryClinton) September 6, 2022
Of course, all of this is a lie. But she's made her entire career off of lying, so who would expect anything different?
In 2018, a Department of Justice inspector general's report revealed that "81 email chains containing approximately 193 individual emails" were "classified from the CONFIDENTIAL to TOP SECRET levels at the time" on Hillary Clinton's private server.
And conservatives on Twitter made sure she knew just that.
Fox News reported the laundry list of voices calling her out:
"Literally a lie," Conservative Twitter personality Noam Blum wrote, including a video of then-FBI Director James Comey making the admission.

"We're never escaping 2016. Ever. As long as you know this and are prepared," The Spectator's Stephen Miller tweeted.

Journalist Ben Leo wrote, "' The fact is that I had zero emails that were classified.' That's because you deleted them all."

Washington Times columnist Tim Young tweeted, "Don't wait up for this complete lie to be fact-checked."

"Unless there's some hyper-technical distinction I'm missing here, this is…not true," Reason associate editor Christian Britschgi wrote.

"Fact check: Astonishingly false," Judicial Watch President Tom Fitton tweeted.
Unfortunately, Hillary has gotten off from this crime once before. And with the mainstream media already going to bat for her, don't be surprised if this story falls off soon.
Stay tuned to D.C. Daily Journal for updates.