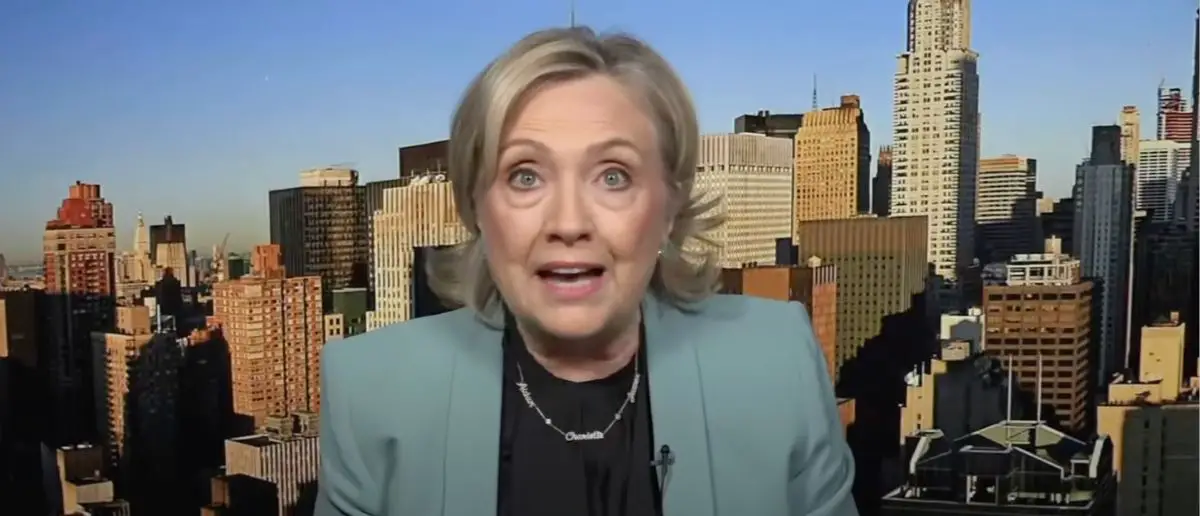 The Clintons and Bidens have had a long history together. But no was expecting Jill to say this.
And Hillary Clinton was blindsided after Jill Biden made this public announcement.
Conservatives around the country wish the Clintons would just give up their power and influence.
If they disappeared from the political landscape, it would be a good thing.
But always one to clamor for the limelight, Hillary Clinton has no intention of stepping away.
Instead she's going to pontificate as if anyone cares about her opinion.
Hillary Clinton underlined the value of democracy at a rare White House speech for a Japanese-sponsored art award following her stunning loss to former President Donald Trump in 2016.
"President [Joe] Biden and Vice President [Kamala] Harris traveled through Asia this week, and that demonstrates, just as the event today does, this administration's commitment to America's engagement with Japan and the crucial Asia-Pacific region, where so much of the history of the 21st century is being written," Clinton said Tuesday in the East Room.
"When so much is happening to change the ways that we work and live, and how we connect with one another, how we relate to the rest of the world, it's so important for us to recognize the critical role that the arts play in helping us understand our past and present while inspiring us to create a better future," she said.
"As President Biden said when he reestablished the President's Committee on the Arts and the Humanities, the arts invigorate and strengthen our democracy and point the way toward progress."
Clinton was presented by first lady Jill Biden, who honored the former Democratic presidential contender, secretary of state, senator, and first lady for her "lifetime" of service that "has left an indelible mark on this country."
But here's the real kicker:
"Wow, you are so loved," said Biden.
Really Jill? You think Americans love Hillary Clinton so much?
Is that why she had some of the worst favorability ratings on election night in 2016 (42.3% favorability according to Statista).
It's all just a joke. Tell a lie long enough and it becomes the truth.
Clinton's visit to the White House coincides with House Speaker Kevin McCarthy's (R-CA) directive on Tuesday to House Oversight Chairman James Comer (R-KY), along with two other congressional committee chairs, to launch an impeachment investigation into Joe Biden and the Biden family's business dealings.
The Japan Art Association bestows the Praemium Imperiale, a global arts accolade, for a lifetime achievement in the arts each year.
Clinton and her husband, former President Bill Clinton, honored the Praemium Imperiale Laureates for the first time at the White House in 1994. In 1998, the House impeached Bill Clinton.
Stay tuned to the DC Daily Journal.