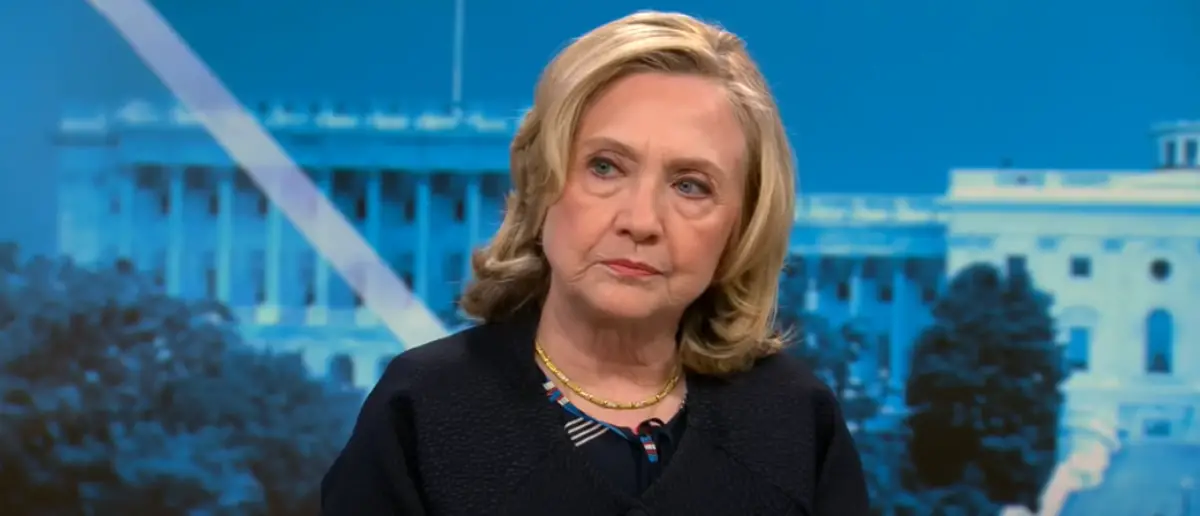 Donald Trump effectively sent Hillary Clinton into retirement back in 2016. But he's not done joking on her.
Because Hillary Clinton's head just exploded by what Trump said about her.
During the 2016 election cycle, tensions definitely got heated between Donald Trump and Hillary Clinton to say the least.
These were two individuals who couldn't be more different running for the same Oval Office.
Trump regularly joked on Hillary throughout the process and cemented himself in American political history with clever quips that will forever be remembered.
"You'd be in jail." — Donald Trump on Hillary Clinton email controversy at tonight's #debate pic.twitter.com/y7zQedt31M

— CBS News (@CBSNews) October 10, 2016
In a world of unlikable and unrelatable politicians, the way Trump just says what's on his mind is what has given him a huge dedicated following.
Trump exhibited more of this brutal honesty recently in a speech at a Georgia GOP convention earlier this month.
Donald Trump ruthlessly said that Hillary Clinton simply "doesn't matter anymore" and that he's not calling her "crooked" anymore because she is irrelevant.
"You know I retired the word crooked from Hillary, 'cause Hillary doesn't matter anymore," Trump said being met with roaring cheers from the audience in attendance.
It was a truly brutal takedown on the part of Donald Trump.
This ribbing of Hillary Clinton comes as Clinton just announced a new line of merchandise for her few remaining fans called "But Her Emails."
Hillary Clinton is literally selling merch mocking Americans who demanded that she be held accountable for her scandals during her time as the Secretary of State to Barack Obama that she never faced any consequences for.
Of course, the money from this merchandise goes straight to fund radical Leftist politics because it goes to her PAC called Onward Together that is designed to back the most extreme politicians for all levels of political office.
Donald Trump didn't just stop there, though. He also criticized the "lawless" officials from Democrat-dominated states that are doing everything in their power to see Trump and other conservatives thrown behind bars.
He joked that every time he flies over a blue state he gets a subpoena, adding that he is going to hold these corrupt prosecutors accountable during his second term as President.
It's unsure what's going to happen with the indictment trials that Trump is facing in the months ahead, and they could prove difficult for Trump to get past to focus on his campaign for President.
While polls that year several months and years ahead of election time can't be trusted to be good indicators of how the elections are going to go, Trump does have a somewhat comfortable lead over the Republican field.
Certainly, speeches like he gave at the Georgia GOP state convention are a reason why he's maintaining that loyal fanbase.
You can watch the full speech below:
Stay tuned to the DC Daily Journal.