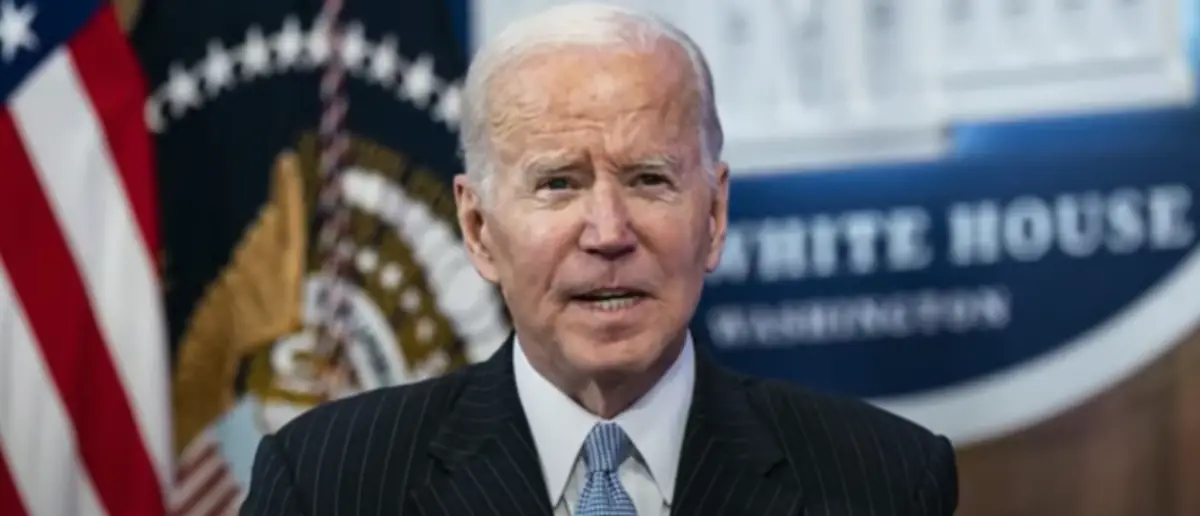 No doubt Joe Biden and his administration has been on a downward spiral. His failures are now starting to catch up to him.
Because the House Republicans sent off a memo to Joe Biden that set the White House ablaze.
Everyone has felt the impacts of the Joe Biden administration in one way or another.
Gas prices have averaged levels between 50-100% more than they were under former President Donald Trump.
Groceries have become anywhere between 10-50% more expensive depending on the item and region of the store.
And of course the southern border has just become a complete disaster.
All of this has led to Biden's approval ratings sinking faster than an anchor being dropped at sea.
But one mistake from Biden truly triggered the mass disapproval of Joe Biden, and it was all the way back in July and August of 2021.
That is, of course, the utter failure of the Biden administration to safely pull all military personnel out of Afghanistan.
The Biden administration left BILLIONS of dollars worth of equipment in Afghanistan for the Taliban to use for whatever they wish, and Americans were left without proper security for days and weeks.
The Biden Administration left $85 billion of U.S. military equipment behind in Afghanistan.

Now the Taliban is wearing our fatigues, operating our vehicles & weapons, and shipping equipment over to Iran.

It's an absolute disgrace. Joe Biden needs to answer for this. pic.twitter.com/oglOKDGQWZ

— Rep. Jake LaTurner (@RepLaTurner) September 3, 2021
To say it was a failure is actually an understatement.
It's such a bad stain on the Biden admin that House Republicans have been promising investigations into the Afghanistan pullout for months.
And now that they've captured control of the U.S. House, that's what they intend to do according to a memo drafted by GOP representatives.
The ranking member on the House Oversight Committee, James Comer (R-KY), has officially requested classified information involving the Afghanistan pullout.
The memo has accused the Biden admin of "obstruction," demonstrated by testimony from a State department employee.
"We have been asked (directed) that we should not participate in any SIGAR interviews until after the Department leadership… completes their own further evaluation," the federal employee alleges.
Representative Comer argues that giving that direction is illegal and obstructive. He also notes that there were more than 70 times that the federal government obstructed to provide information.
"Giving such a direction regarding SIGAR's oversight is illegal," Comer says.
There are "over 70 instances in which State, USAID, or Treasury declined, stalled, or refused to provide information, assistance, or interviews," he added.
Democrats would be foaming at the mouth over the opportunity to impeach Donald Trump over anything that was remotely as bad as this.
Certainly, someone needs to be held accountable for this gross negligence displayed in the Afghanistan disaster.
And it could very well be Joe Biden himself.
Stay tuned to the DC Daily Journal.