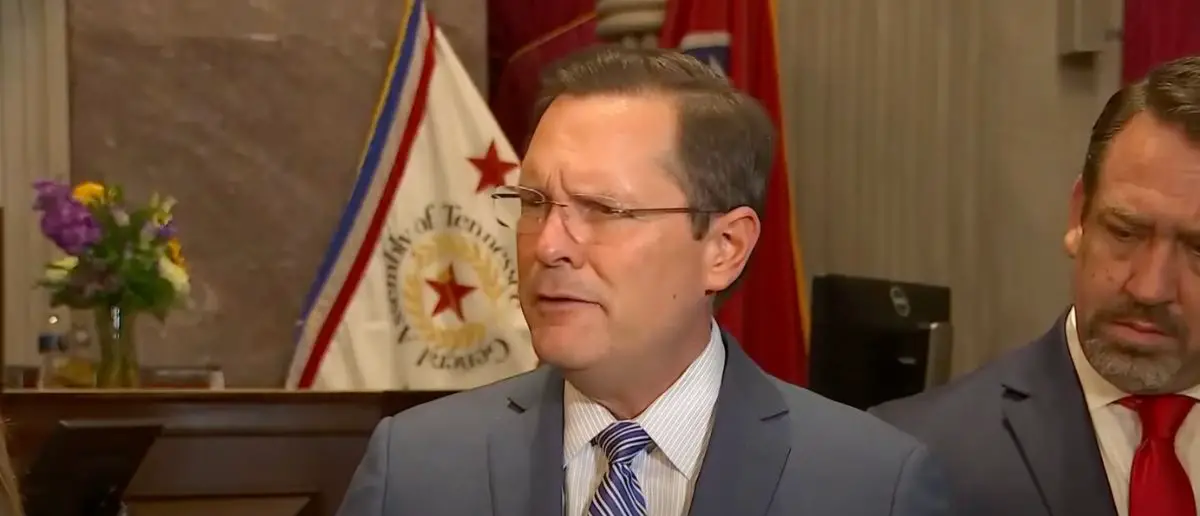 If the Left can't get their way legally, they'll resort to other means. But this crosses a line.
And House Republicans suffer a terror attack at the hands of a liberal activist.
The radical Left has been edging their way closer and closer to violence ever since the BLM riots of 2020.
Back then, countless politicians, including high profile representatives and senators, were extolling the virtue of burning down cities.
The result? Billions of dollars in property damage and over two dozen confirmed deaths.
Well it looks like the Left hasn't learned their lesson and are turning to terror tactics once more.
Several Tennessee House Republicans received letters containing "unknown white powder" on Thursday, prompting an FBI investigation and the temporary lockdown of a legislative office building in Nashville.
Jennifer Easton, Republican communications secretary, said the letters contained threats made by a "liberal activist" and especially targeted Republican politicians.
The sixth floor of the Cordell Hull Building, which connects to the Tennessee Capitol's main building in downtown Nashville, was placed on lockdown on Thursday while the FBI, DHS, the Tennessee Highway Patrol's Nashville District, and the Nashville Fire Department investigated the suspicious mail.
According to the fire department, employees tested the material while wearing protective suits and using air tanks, and no injuries were reported.
"Some of the letters contained an unknown substance and we are working closely with our law enforcement partners to respond to each incident and safely collect the letters. Laboratory testing is ongoing but at this time has not indicated a risk to public safety. Additional testing will be needed to fully identify the unknown substance in the letters," the FBI said in a statement.
The agency stated that law enforcement officials are looking into how many letters were sent as well as who sent them and why.
The event occurred months after the Tennessee House made global headlines by voting to remove state representatives Justin Jones and Justin Pearson, two of the three Democratic lawmakers who staged protests on the House floor earlier this year to demand gun regulation.
The expulsions infuriated Democrats, but the duo were immediately reinstated in a temporary capacity by their respective districts.
More than 100 Kansas elected officials discovered strange letters containing white powder in their mail earlier this month.
According to GOP leaders, the Kansas Department of Health and Environment determined that the powder did not appear to be dangerous in that circumstance.
While Kansas state representative Tory Marie Blew did not open the envelope she received, other politicians did and discovered threatening letters that warned, "Don't choke on your ambition."
She stated that the return address on her mail was for a church in her hometown, and the name was that of a deceased transgender person.
Blew speculated that the person behind the letters might be targeting senators who backed legislation that would prohibit biological men from participating in women's sports and would define "male" and "female" only by biological sex.
Stay tuned to the DC Daily Journal.