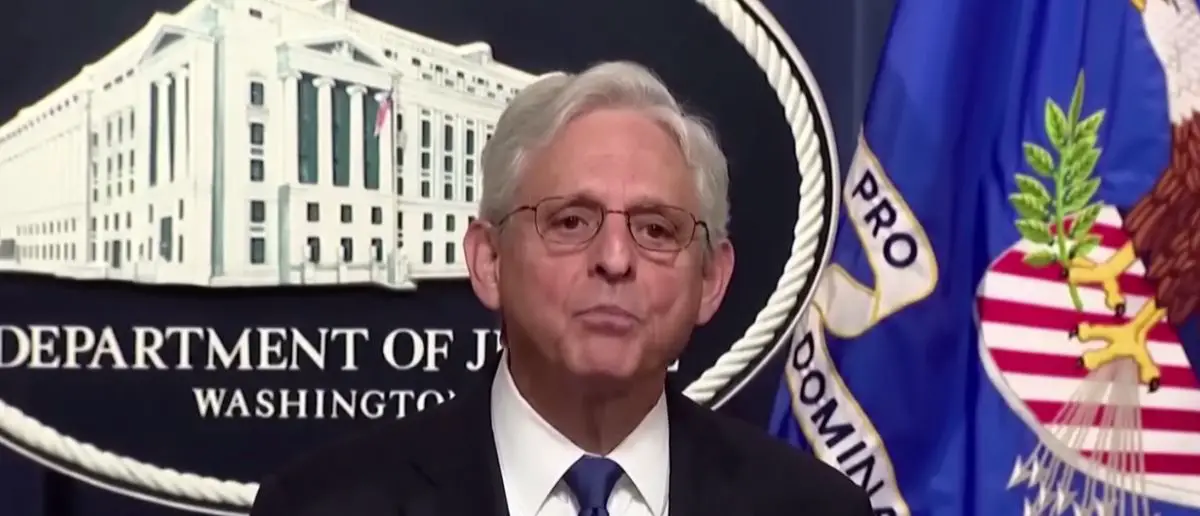 The Biden family's crimes continue to add up. But it all could be for nothing.
Because Hunter Biden was handed a bombshell backroom deal that will leave you furious.
When Biden's DOJ elevated the investigation of his son to the status of a special counsel, conservatives were happy but confused.
Why would the president give more resources to the people who are investigating not only his son, but himself?
Well, the answer has become shockingly clear, and it'll leave a bad taste in your mouth.
According to a report published Sunday, David Weiss, the special counsel appointed to investigate Hunter Biden, spent years working with his late older brother Beau Biden, who was then-Delaware Attorney General.
The Washington Post said that when Weiss was acting U.S. Attorney for Delaware between 2007 and 2010, he worked "hand-in-glove" with the oldest Biden brother, and he most certainly ran met Joe Biden at the time.
Weiss was appointed first assistant U.S. attorney by Colm Connolly, U.S. attorney for Delaware, in 2007, The Washington Post reported.
When Connolly resigned after Obama and Biden were elected, Weiss took over as acting US Attorney for the next two years, until the Obama administration confirmed someone to the position.
According to the publication:
As the top federal prosecutor in Wilmington, Weiss collaborated with his local equivalent: Beau Biden, who had been elected Delaware attorney general in 2006. Weiss and Beau Biden conducted joint investigations and determined which office had jurisdiction in various cases.

Tim Mullaney Sr., who served as Beau Biden's chief of staff at the state attorney general's office, said the office often worked with the U.S. attorney's office during Weiss's tenure. He didn't believe Beau Biden and Weiss had a relationship outside of their work. "We are always working hand-in-glove with federal government; there's nothing unusual about that."
The Post also noted "it also wouldn't have been strange for Weiss to run into Joe Biden."
"Everybody knows everybody in Delaware, and it wasn't unusual to see [Joe Biden] at the bookstore, the ice cream shop. It is normal," Mullaney told the paper.
A lawyer who knows Weiss told the Post that "the state is a small town and everybody knows each other."
"In Delaware, Biden "has been the most consequential figure since 1972 and I'm sure he and Weiss crossed paths."
Ironically, although Weiss is looking into Hunter Biden for possible tax evasion, he once made a statement with Beau Biden celebrating a fraud conviction. In the statement, Weiss said, "we will continue to aggressively pursue all types of fraud in order to protect the public."
But this is the play.
Take the Hunter Biden case, make a ton of bluster surrounding the elevation of it to special counsel status, and make sure the person in charge is Biden's buddy.
Do we honestly expect the investigation to be unbiased? Let's be serious.
Stay tuned to the DC Daily Journal.