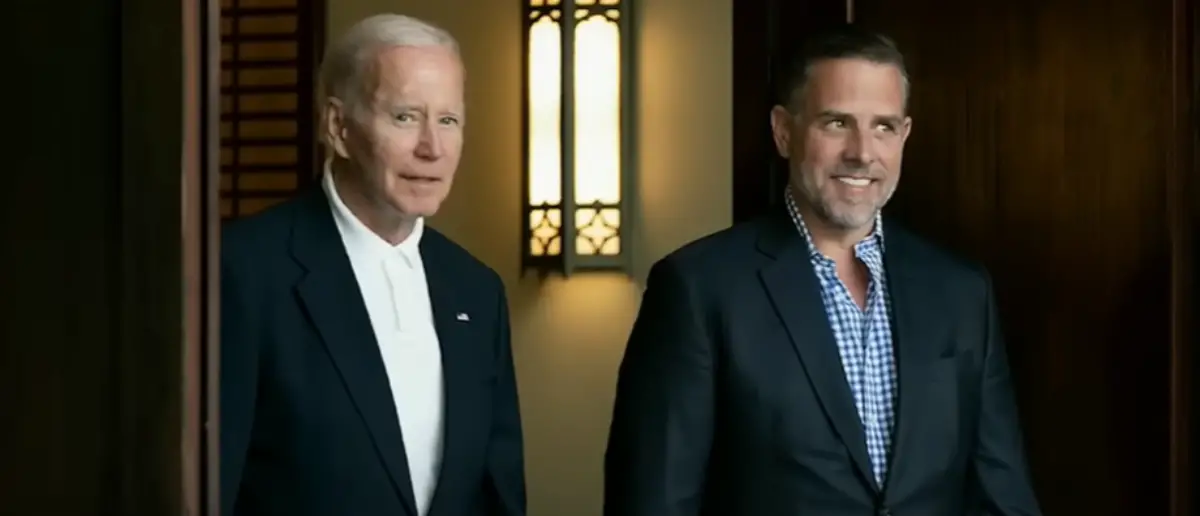 The Biden's have very deep pockets. They're not used to being held accountable for their crimes.
And Hunter Biden was hit with a nasty surprise by the last person he ever expected.
There's so much going on in politics that it's hard to keep track of everything.
Joe Biden's policies are slowly draining the taxpayers to fund radical agendas and illegal immigration schemes.
China has closed a deal to open a spy base in Cuba to monitor US communications both military and civilian.
And the Russo-Ukraine war is picking up heat as we flood more weapons into the country and Ukraine's counteroffensive seems likely to start any day now.
With all of this, it's easy to forget about the scandals that have plagued the news for months and, sometimes, years.
Hunter Biden, the disgraced son of Joe Biden, has been a thorn in the side of his family for far too long.
Whether it's his shady business dealings that implicate Joe Biden or his scummy deadbeat dad character arc, he's shown his "quality" time and again.
But one judge is sick and tired of the Biden's getting handled with kid gloves because they are rich and powerful.
And it could mean Hunter getting thrown in jail.
An Arkansas judge issued an injunction on Monday threatening Hunter Biden with up to a year in prison and a $20,000 fine if he does not submit financial information and fails to appear in court next month to answer questions from his child's mother's attorney.
Hunter Biden filed for paternity with his child's mother, Lunden Roberts, last year, noting "a substantial material change" in his "financial circumstances, including but not limited to his income." Hunter Biden's payments are $20,000 a month, dependent on his income.
Hunter Biden's financial records could expose details about his family's business transactions and his anonymous art sales.
They may, for example, indicate how much Hunter Biden received from his stake in BHR Partners, a Chinese state-backed investment vehicle established just days after Hunter and President Joe Biden visited China in 2013.
Hunter Biden owned 10% of BHR Partners through a corporation called Skaneateles LLC. According to documents obtained by Breitbart News, Kevin Morris, Hunter's top attorney, controls Skaneateles LLC, which also settled Hunter's IRS obligations.
If Hunter Biden fails to disclose financial information and fails to appear in court, the judge has threatened him with "six months in jail for criminal contempt, six months in jail for civil contempt, and a $20,000 fine payable to Ms. Roberts," according to the Sun.
Hunter Biden appeared before an Independence County circuit judge in early May, who ordered him to answer questions about his finances and sit for an oath interview in a child support lawsuit against his daughter's mother. The judge also set a hearing in July to resolve the child support disagreement.
"Mr. Biden does not want to disclose his income and assets, says that he is somewhat financially destitute, while he lives on a mountain overlooking the Pacific Ocean in Malibu, has Secret Service protection, and enjoys his time abroad," Roberts's legal team wrote.
Hunter Biden's legal battle in Arkansas is only one of several. He is the subject of a Justice Department investigation into possible tax and gun offenses, and he is the focus of a House Oversight Committee inquiry into the Biden family for nine potential violations.
Stay tuned to DC Daily Journal.