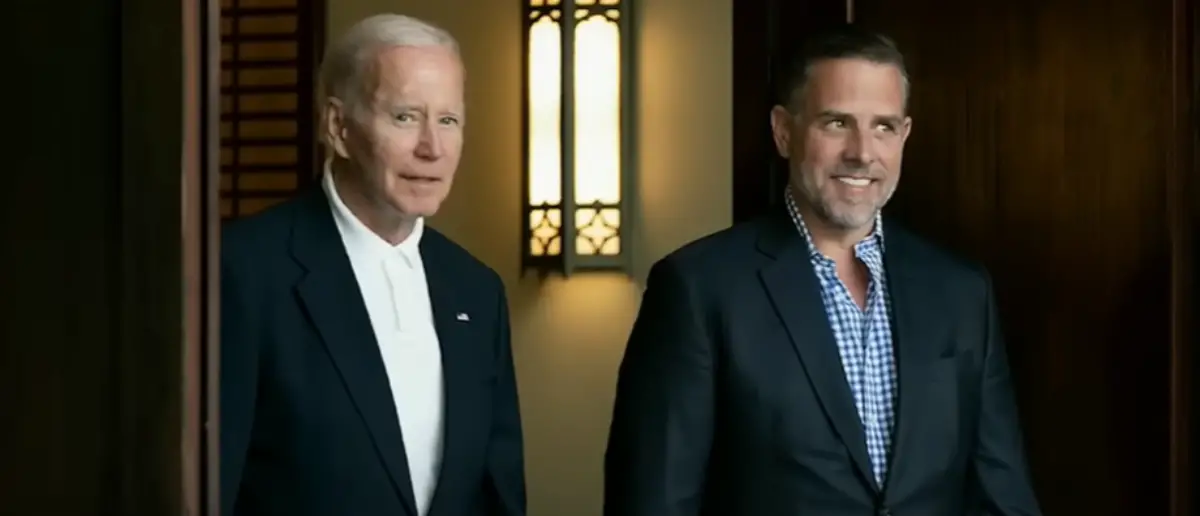 The show is over for the Bidens. Hunter has finally been caught with no where to run.
Because Hunter Biden has finally plead guilty to these major federal crimes.
The Biden family has been catching a lot of heat recently for their family scandals that have been plastered all over the news in recent weeks.
President Biden himself has been accused of a shocking bribery scheme involving a political kick-back for favors during his time as Vice President.
Hunter Biden has also been ears-deep in legal troubles and scandals. He's stuck in child support court because he refuses to support or even acknowledge a kid he had with a former lover that was an adult dancer.
He's also been dealing with tax-crimes and dozens of other federal crime accusations that are finally catching up to him.
According to court documents filed on Tuesday, President Joe Biden's son, Hunter Biden, is going to plead guilty to two federal crimes for deliberately failing to pay federal income tax.
According to the petition made by prosecutors in U.S. District Court in Delaware, Hunter Biden has also entered into a so-called pretrial diversion arrangement in connection with an allegation of possession of a weapon by a person who is an abuser or addict of illegal drugs.
In exchange for the defendant's compliance with the terms of the arrangement for a specified amount of time, the relevant criminal case is typically dropped.
Sources tell NBC News that U.S. Attorney for Delaware David Weiss has agreed to propose to a judge that Hunter be given probation for the tax violations as part of the plea deal.
The inquiry of Joe Biden's son was already underway when Weiss was assigned to his position by then-President Donald Trump, and he was allowed to remain in that role following Biden's election.
A prosecutor in Weiss's office wrote to the federal court clerk in Delaware to inform them that a memorandum describing the terms of Hunter's plea bargain and details of the pretrial diversion plan will be publicly disclosed prior to his appearance for a plea hearing.
Hunter Biden, who has battled substance misuse for years, finally paid his back federal income taxes for 2017 and 2018 in 2022.
According to a statement released by Hunter's criminal defense attorney Chris Clark, "With the announcement of two agreements between my client, Hunter Biden, and the United States Attorney's Office for the District of Delaware, it is my understanding that the five-year investigation into Hunter is resolved."
According to Clark, "Hunter will take responsibility for two instances of misdemeanor failure to file tax payments when due pursuant to a plea agreement."
The long and short of this is that Hunter Biden will once again avoid any responsibility for his actions that were in fact criminal.
How the Bidens keep getting away with this? We don't know.
One thing is certain, though. Republicans are turning up the temperature on President Joe Biden and the Democrats — and fast.
Reports are coming out that the Republicans will be planning to impeach Joe Biden should they take back the U.S. Senate in the 2024 election cycle and should Joe Biden find a way to keep his foothold in the Oval Office.
But the American people seemed prepared to evict Joe Biden come November 2024. There's nothing the American people dislike more than a corrupt political family who has done irreparable damage to the country.
Stay tuned to the DC Daily Journal.