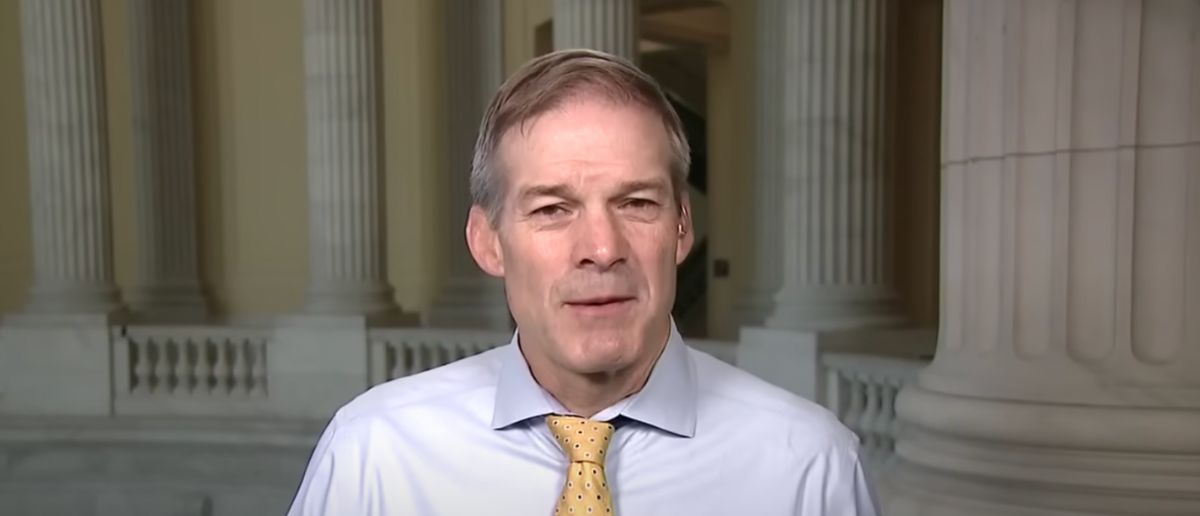 House Republicans have been eyeing impeachment for the Biden administration for months. It might finally be happening.
Because Jim Jordan smacked President Biden with this shocking impeachment news.
Appearing on Fox News with Maria Bartiromo, House Judiciary Committee Chairman Jim Jordan (R-OH) shared with the network that the U.S. House of Representatives was preparing to impeach Joe Biden's Attorney General, Merrick Garland.
Jordan said this is because the evidence just keeps "piling up" against Merrick Garland. Evidence of complete corruption.
The Ohio congressman also said this might lead to eventually impeaching Biden himself as well.
"Are you moving to impeach Attorney General Merrick Garland?" Fox News's Bartiromo asked of Jim Jordan.
"This is the question for the full conference," Jordan responded.
"Speaker McCarthy has said if we have to go to an impeachment inquiry, we will, in fact, do that," Jim Jordan added.
Then he pointed to the evidence that Chuck Grassley (R-Iowa) has dropped that show the Department of Justice has their messaging signals crossed.
It sure looks like now," Jordan continued, "based on the evidence that keeps piling up, based on what Sen. Grassley released this week with the FD-1023 form, what we heard from the whistleblowers this past week, and the conflicting statements from the Justice Department, sure looks like we're moving in that direction at a pretty quick pace."
He added that they aren't going to be hasty to bring impeachment articles against anyone that they don't think should be impeached because it "completely consumes Congress."
At the same time, if the evidence points to corruption on Merrick Garland's part, Jordan believes it is their duty to bring articles of impeachment forward.
"One thing I do know is if you head down this road, it completely consumes Congress," Jordan added.
"But if that's where we need to go because that's what the facts say, and that's what our constitutional duty is, then we will, of course, move in that direction."
Jordan then commented on the investigations that are going on regarding the Bidens and the possibility that impeachment against Joe Biden himself is on the way.
When asked about the news of evidence of a Biden family bribery scheme, Jordan said "That may be the question too. It may not be about the attorney general so much, although I think there's important things there; it could be more about the president himself."
He then pointed to the investigation from his colleague James Comer (R-KY) who is currently in the middle of investigating the Bidens for their corrupt business dealings.
"Again, that's why Chairman Comer, is going to continue to pursue his investigation. He's looking to get Hunter Biden's business partner, Devon Archer, in for a deposition, get that all on the record."
"Then we'll see where we go from there."
Be sure to stay tuned to the DC Daily Journal for more updates about potential impeachment against Biden administration officials.