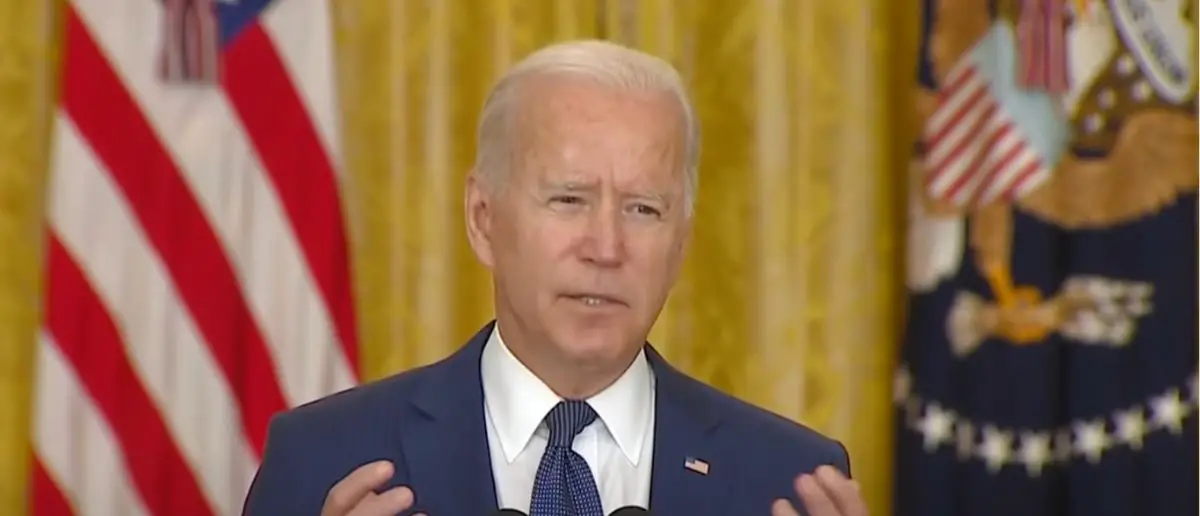 President Biden thinks he is going to coast to victory in 2024. He couldn't be more wrong.
Because Joe Biden has a major problem on his hands that will decide his future.
The 2020 election is interesting because it was an extremely close race despite how the electoral votes ended up.
Multiple states were decided by razor-thin margins and that bodes well for a Republican hopeful trying to flip the White House, even Donald Trump looking for a second term.
One such state was Georgia.
Georgia barely went Joe Biden's way in the 2020 election, as he won by just 0.2% of the overall vote.
Biden only won 29 counties in the entire state while Trump doubled that, but still carried the overall popular vote by winning those major Democrat-controlled cities.
But Biden has bad news coming out of Georgia that he's going to want to keep his eye on in the coming months.
According to a recent Public Opinion Strategies (POS) poll, only Republican governor of Florida Ron DeSantis has a chance of defeating President Joe Biden in Georgia in 2024.
"DeSantis beats Biden. Trump loses to Biden. Pence loses to Biden," were among the survey company's significant results.
In a race between DeSantis and Biden, 45% of survey participants said they would support DeSantis, while 42% said they would support Biden.
According to the poll, 43% of respondents indicated they would vote for former President Donald Trump if he were the GOP nominee, while 44% said they would vote for Joe Biden.
Voters preferred former Vice President Mike Pence over Joe Biden by a margin of 43% to 44%, if they had to choose between the two.
Even though DeSantis tops the poll, all of the results are within the survey's margin of error of 4.4 percentage points.
But it hasn't stopped the well-liked governor of Florida from endorsing the claim that only DeSantis can triumph in 2024.
DeSantis told fundraisers on a Thursday call that "you basically have three people at this point that are credible in this whole thing."
DeSantis is citing polls from crucial states where he has repeatedly performed better than Trump when facing off against Biden.
These include polls conducted by Public Opinion Strategies in April in Arizona, Pennsylvania, Nevada, and Wisconsin as well as Arizona polling made public by POS on Friday, according to Florida Politics.
Given his second-place finish in Georgia and other states, DeSantis may appear to have an advantage over Republican candidates in a hypothetical general election; nevertheless, winning the primary may prove to be more challenging.
Stay tuned to the DC Daily Journal.