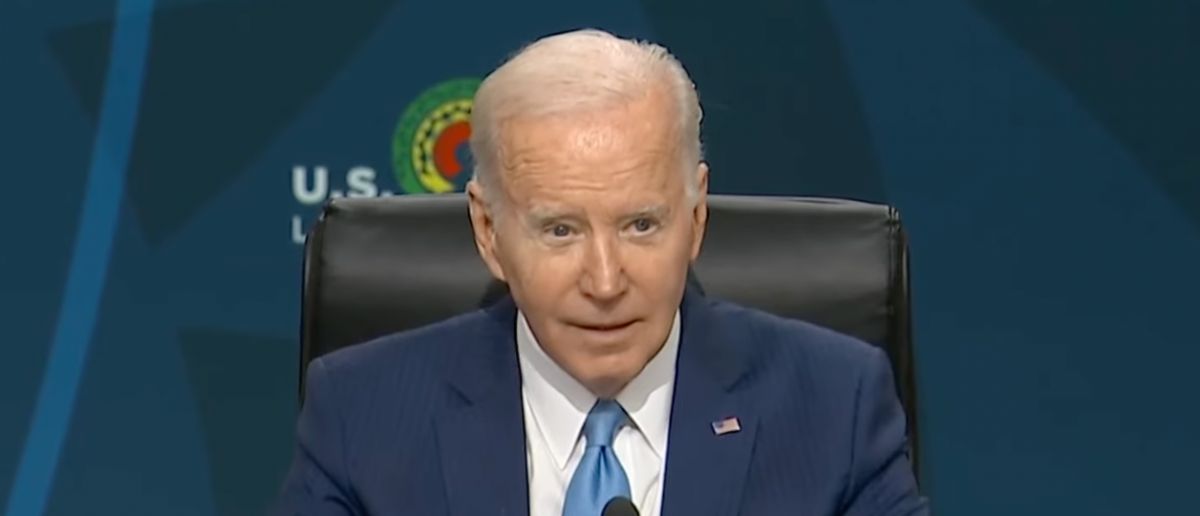 President Biden thought his luck couldn't get any worse. He was sorely mistaken.
Because Joe Biden just got hit with a one-two punch he'll never recover from.
Joe Biden has a tall task ahead of him for the 2024 election cycle.
With the nation's economy in shambles compared to what it was four years ago and with his approval ratings worse than that of Darth Vader's, Joe Biden has to try and defend his Presidency for his re-election campaign.
Doing so at the age of 80 would be a tough ask alone, but he has to do it against the likes of either Donald Trump or Ron DeSantis.
Two surging individuals in the eyes of many Americans.
A new Marquette University poll has now come out as well pitting Trump and DeSantis against Biden, and the numbers are not looking good for Biden. It's a double whammy.
According to the poll, Donald Trump, who already lost once to Biden in 2020 (not without major controversy, of course), has a 52-47% lead over Joe Biden.
Similarly, Ron DeSantis carries a 52-48% lead over the incumbent President as well.
Interestingly, the poll carries a margin of error of about 3.7 percentage points either way.
So the leads that Ron DeSantis and Donald Trump have over Trump, according to the poll, extend beyond the maximum possible error.
The same poll also demonstrates that Joe Biden's approval ratings are still very much so underwater.
His approval ratings sit in the high 30s, which is a low for modern U.S. Presidents at this point in their first term.
Not everything was rosy for Donald Trump, however.
Nearly 60% of the polled individuals had an overall unfavorable view of Donald Trump as a U.S. President, not too far off of where Biden landed.
Ron DeSantis was, overall, the only potential candidate whose favorability ratings were above water.
Furthermore, an overwhelming majority of individuals did not want to see Joe Biden run for office again at a blistering 74% clip.
Though, for Trump, a similarly bad rate of individuals did not want to see him run either at 64%.
Still, Trump carried the strongest support in the poll from registered Republican voters, following closely by Ron DeSantis and then distantly by Nikki Haley and Vivek Ramaswamy.
The details of these polls often change drastically in the months ahead of the primaries and general election cycle, but it's important to note that all the signs are pointing to a bad Joe Biden showing.
Usually when all the signs are pointing to one thing, that's very indicative.
Stay tuned to the DC Daily Journal.